We love our partner homeowners and it's an honor to share their stories about how homeownership has enriched their family's lives. On Saturday, June 7th 2014, we had the pleasure of attending the graduation ceremony for Maywood Academy High School for Tanya Silerio and Luis Delgado Jr., held at East Los Angeles College.
Last March, the Silerio family received the keys to their new Habitat home and it was a day they had all been anticipating. They were overwhelmed with joy and started planning how to decorate long before moving in. This past weekend, The Silerios experienced another joyful moment as daughter, Tanya Silerio graduated from Maywood Academy High School.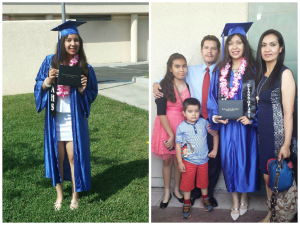 Luis Delgado Jr. also graduated from Maywood Academy High School this past weekend. The Delgado family became Habitat partner homeowners this past year, after 15 years of renting a two-bedroom house. The family of five has overcome many obstacles and we join them in celebrating their son's accomplishment.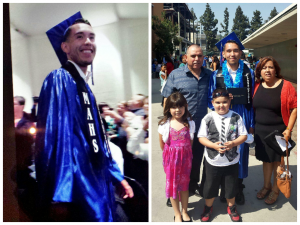 Tanya will be attending California State Channel Islands University and Luis will be attending El Camino College. It was a heartwarming moment, as the graduates' families looked on proudly, smiling from ear to ear.
Congratulations to Tanya and Luis from your extended Habitat family.   We wish you the best of luck and look forward to posting another graduation blog in just a few years!
The Silerio and Delgado families became Habitat for Humanity of Greater Los Angeles partner homeowners through funding from the Neighborhood Stabilization Program (NSP).
Learn more about becoming a new homeowner with us.