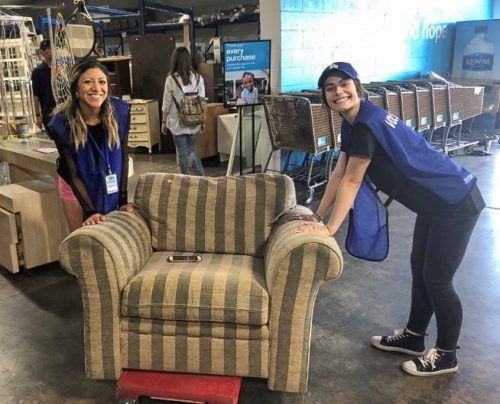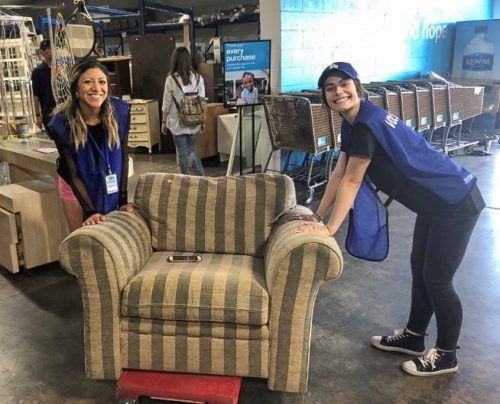 ---
ReStore volunteers are needed every day! Help us sort through unique donated items from contractors, companies, movie & television studios, and individuals.
---
---
Click here to choose the date, location and time slot you would like to volunteer.
We accept walk-in volunteers at our ReStores! However, you may be turned away if the shift is full. Please call the store directly to check availability. Phone numbers listed here.
---
---
AM SHIFT – 8:30 a.m.– 1 p.m. (or up to 8 hours)
PM SHIFT – 1 p.m.– 4 p.m. (or up to 6.5 hours) OR 4 p.m.- 7:30 p.m.
---
Sneakers or work boots are the only shoes permitted. Sandals/flip flops, Ugg boots, high heels, wedges or anything with an open toe is prohibited.
No hoodies, daisy dukes, baggy pants, yoga pants, sweat pants, basketball shorts or tank tops.
Please do not use cell phones while volunteering.
No jewelry that dangles or that can become entangled.
All volunteers must wear a name tag or badge.
Volunteers are not allowed to operate any motorized company equipment.
---
All volunteers must be at least 14 years of age. Please fill out and bring your Volunteer Form packet with you when you come and volunteer with us.
---
Adult and Minor Volunteer Packet