Veterans/Military Families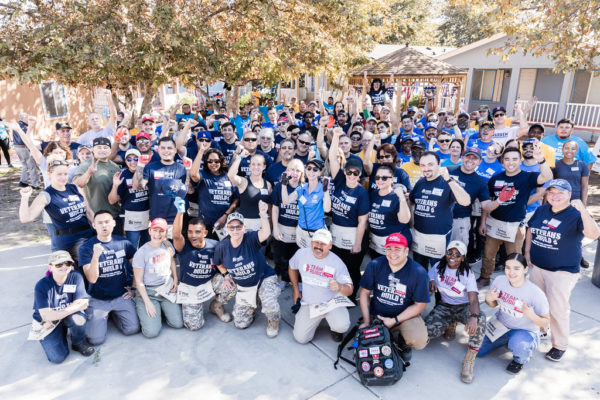 ---
In 2011, Habitat LA established
Habitat for Heroes, 
an outreach initiative seeking to engage veterans, active-duty members and the armed services, and their families in Habitat for Humanity's mission. Since then, more than 4,000 veterans have volunteered with us, and over 275 have benefited from our housing services. Habitat LA is committed to providing more opportunities for veterans and active-duty members of the military, and encourages everyone to get involved with Habitat for Heroes.
---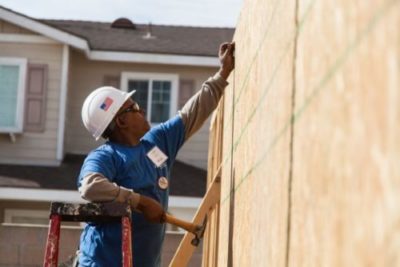 ---
Veterans and active military members are encouraged to apply!
We proudly serve low and moderate-income veterans to build and purchase their homes with affordable mortgages. In addition to the requirements above, applicants must demonstrate veteran status and honorable discharge (DD214). To see if you qualify fill out the pre-eligibility questionnaire below. We Serve. We Honor. We Build.
---
Pre-Eligibility Questionnaire
---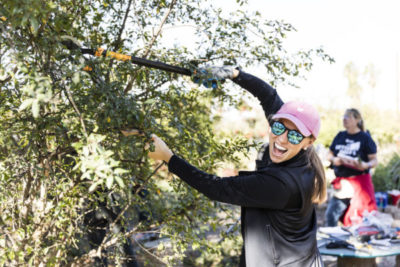 ---
Habitat LA provides repairs and renovations to qualified veterans and active-duty military homeowners to help alleviate health and safety issues in and around the home.
Home Repair Program selection and repairs provided are subject to the availability of funds. Not all eligible applicants will be selected. Program policies are subject to change.
---
Pre-Eligibility Questionnaire
---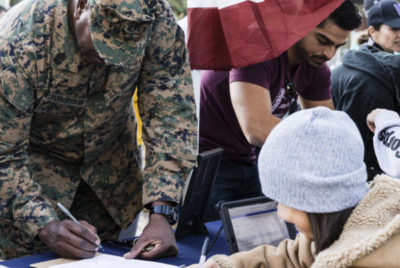 ---
As a veteran or service member, you know the meaning of service better than anyone and can play a key role in revitalizing our communities. With your leadership skills and expertise you can make an impact.
Join us through one of the various volunteer opportunities available including; building new homes, renovating and repairing existing homes owned by other veterans, working in our ReStores, serving on committees or special event teams, and more. In addition, we offer programs for children and young people to instill "service over self" as a value. Click here to view to learn more about Habitat for Heroes.
---
---
*Habitat for Humanity of Greater Los Angeles is an Equal Employment Opportunity company.  Applicants are considered without discrimination with regard to race, color, religion, sex, national origin, age, disability or other protected status.