Meet a Few Habitat LA Homeowners
Habitat for Humanity of Greater Los Angeles (Habitat LA) believes homeownership empowers and provides the foundation to build the strength, stability and self-reliance needed for a better future. Habitat LA offers an affordable homeownership program that serves low-income families and individuals. We carefully select families and individuals for each house we build or rehabilitate. Selection is non-discriminatory; race, color, ethnic origin, gender identity, religion, sex and family composition are not factors. To learn more about how to become a Habitat LA partner, click here.
Below are some of our current and future homeowners who have and are on a pathway to building a brighter tomorrow.
---
---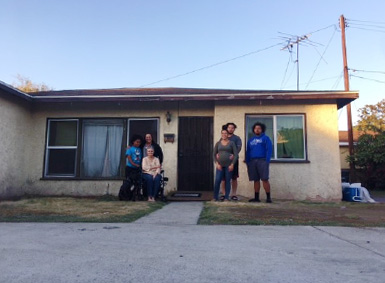 Becca Afemata has lived with her mother and three children in a rental home for nearly 14 years. The biggest challenge they have faced as renters is getting the landlord to make health and safety related repairs. All three children suffer from asthma, which is complicated by ongoing mold issues in the bathrooms. They also deal with inadequate electrical services preventing them from running fans or space heaters. "Owning a home means everything to our family. The feeling of knowing we are secure and will always have a place to gather will be such a relief," Becca says.
Becca works as a sales assistant fulfilling purchase orders for an engineering products company and also cares for her mother who suffers from a chronic muscle disease. Maxine is currently pregnant and attending a local junior college. She is interested in pursuing sports medicine. Nicolai is a history buff who enjoys watching documentary films and playing rugby. The youngest, Dylan, loves football.
"Partnering with Habitat LA has changed all of our spirits for the better. We now have a common goal of homeownership that we are working towards. It has given us the drive to try harder and do better each day. This is a gift that will last for generations," Becca says.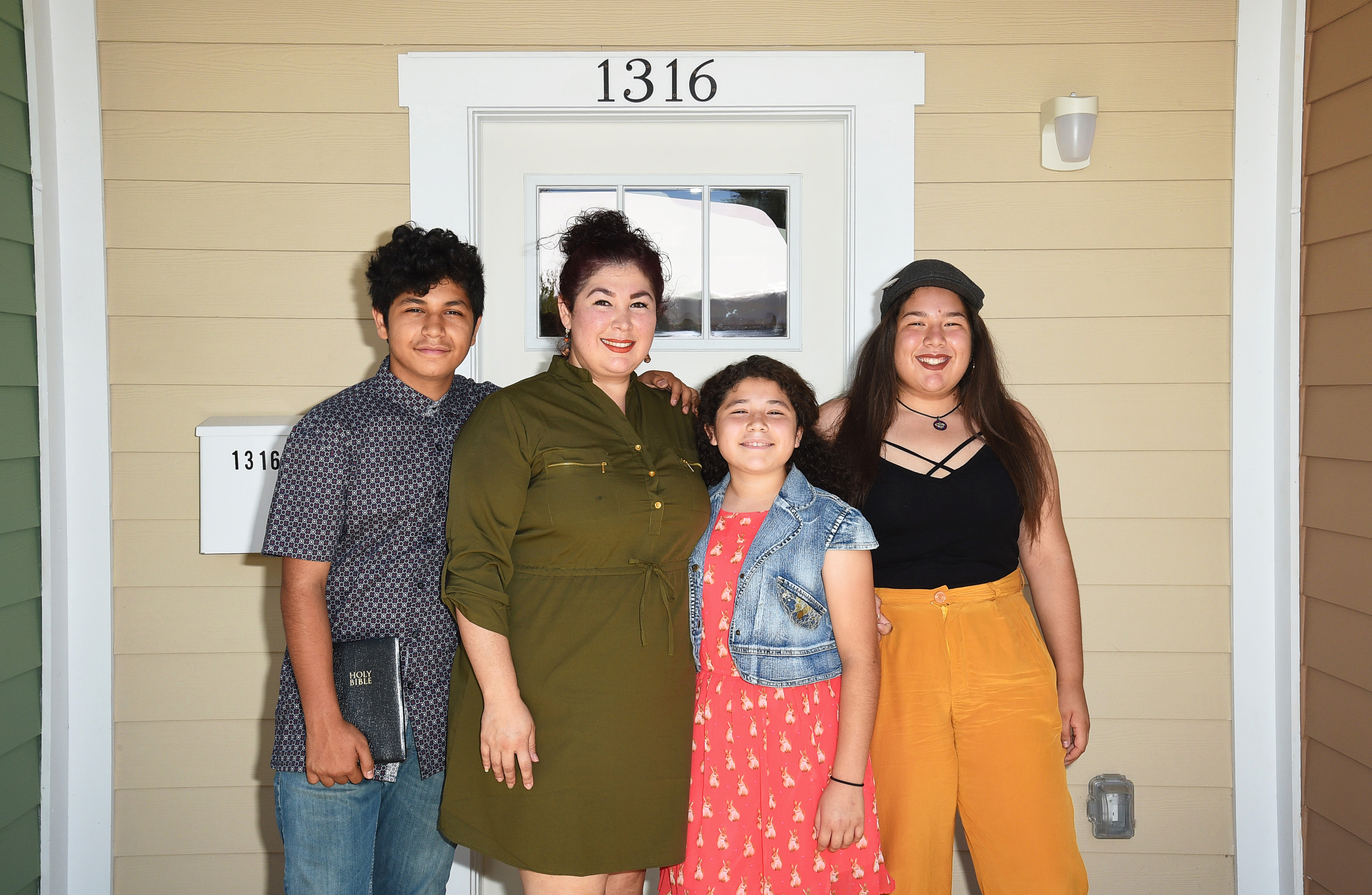 Ivania and her three children currently lived in a two-bedroom apartment. Both the apartment and surrounding area posed health risks due to the poor plumbing and proximity to nearby waste management and electrical power plants. "I'm so blessed to be a homeowner so that I can give my kids a positive change in their lives," says Ivania.
Ivania works as an eligibility worker in public social services and enjoys helping people in her community. Over the past eight and a half years she has worked her way up from clerical clerk to her current administrative role. All three children play volleyball. Janelle and Miguel also play rugby and soccer in an afterschool program. Gissel loves learning about the environment and would like to become a marine biologist. Janelle has a passion for art and animals. Miguel enjoys math and would like to design his own video game someday.
Ivania is grateful for the service of Habitat LA staff and volunteers and cannot wait to decorate her new home in Montebello and make it their own as they adjust to their new life.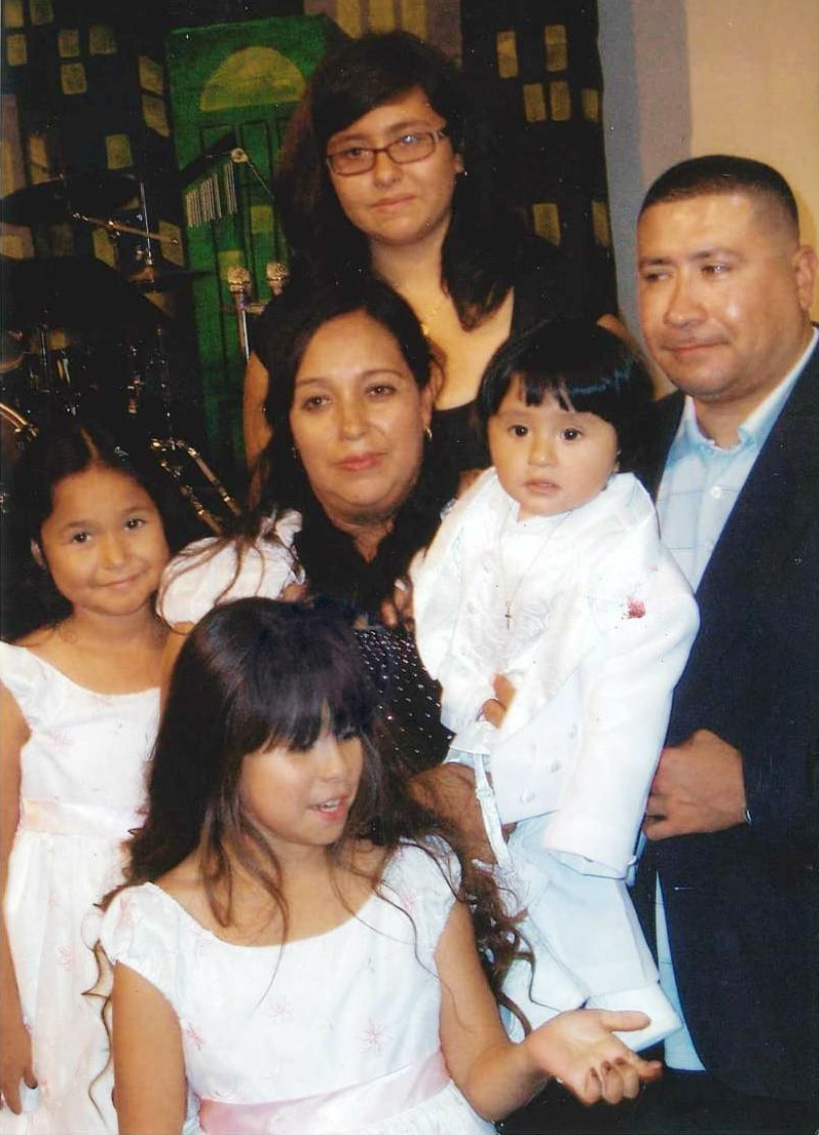 The Jimenez family is a household of six who currently resides in a two-bedroom apartment. For over 16 years they have been renting and dealing with issues of overcrowding and increasing rent. Jose and Sandra Jimenez applied to Habitat LA to give their children more space to study.
Jose Jimenez is a U.S. Army Veteran who has worked as an Accounting Assistant for more than 20 years, while Sandra Jimenez works as a Teacher's Aide. Together they have four children, Genesis, their oldest, who is currently studying to be a nurse with aspirations to be a nurse practitioner (RN), Catherine, who loves science, and Madison and Cesar, who are actively involved in AYSO soccer. All the Jimenez children are strong students who are involved in their church youth group and love music, as the girls are part of the church choir and Genesis enjoys the violin.
The Jimenez family is enjoying the sweat equity process and looks forward to fulfilling their lifetime dream of becoming homeowners. "Owning my home means providing stability for my family. It also gives me a sense of pride knowing that I am a positive role model for my children," says Jose.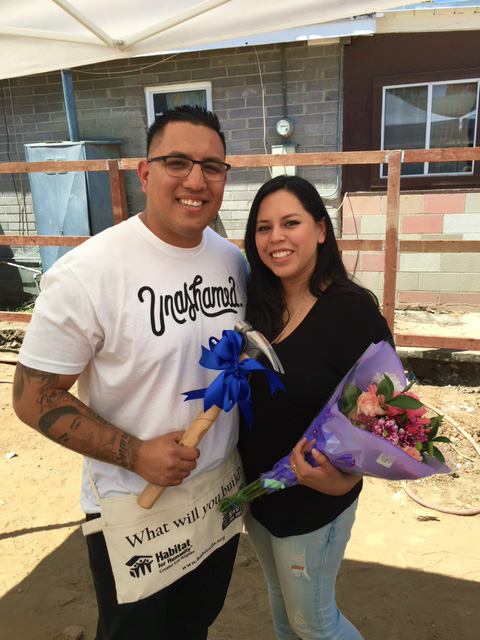 Derek and his wife, Lynsie, lived in a one-bedroom apartment with inadequate space to start a family before they moved into their new home in Montebello. Derek and Lynsie were so excited to purchase their first home, making them the first in their families to become homeowners. They look forward to having the space they need to raise their future children.
Derek is the Youth Pastor at Calvary Chapel Montebello, where he has worked for five years. Lynsie is currently in school and working towards earning her degree in Intercultural Development. They have both been active volunteers in their church for more than eight years, where they have also participated in the mission field.
Derek and Lynsie have greatly enjoyed working with Habitat LA staff and volunteers on their sweat equity hours. "I feel like the staff and volunteers have been with us every step of our journey with their willingness to help in any way that they can," says Derek. "We are blessed by this opportunity to become the first homeowners in our family."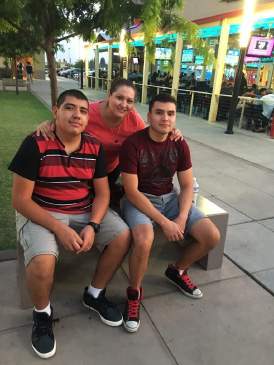 Maria Martinez lives with her teenage son and brother in a one-bedroom apartment with one bathroom. One of the biggest challenges the family faces is a lack of personal space and privacy. "Owning our home will be a dream come true and will also have such a positive impact on our physical and mental health," Maria says.
Maria works as a case manager for a mental health agency that also serves youth who are on probation. Ernest just started college and is taking courses in electrical engineering. Maria's son, Edgar, enjoys learning about history and construction as well as cooking. He loves working with his hands and experimenting with new foods and flavors. Together the family has volunteered with the regional food bank and helping the homeless through their previous church.
"Housing is so important for families to feel safe and secure. Without Habitat LA, many more families would be struggling to meet this need," says Maria.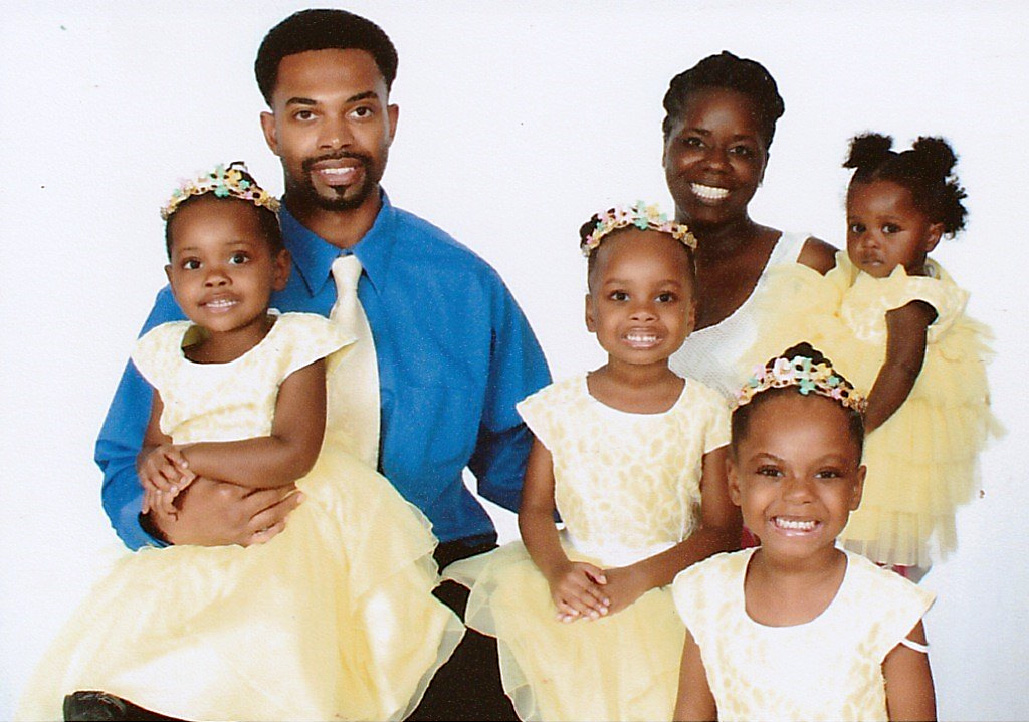 Ryan and Tasha Moore live with their four young daughters in an apartment building with many structural problems. In order to keep their unit clean and safe, they are constantly repairing holes and cracks. The unit is also simply too small for a family of six. "Owning a home means freedom. We can save for our future, have more space for our growing children and not have to move from place to place," says Ryan.
Ryan works as a custodian at a juvenile hall facility and has also volunteered with some of their outreach ministry programs. Both Ryan and Tasha are also very involved with their church community. Their twin daughters, Ryah and Ronnie, are advanced learners who are excelling in the first grade and especially love science and art. Their two youngest daughters are starting to find their likes and dislikes but admire and want to be just like their big sisters.
Ryan and Tasha are almost finished with their sweat equity. They have enjoyed the process and look forward to beginning their new future. "I am so thankful that organizations like Habitat LA exist to give our family and others the opportunity to own a home and provide a solid foundation for my children to grow and thrive," says Ryan.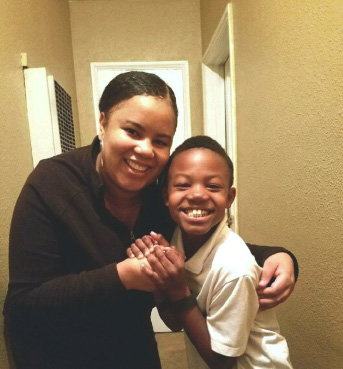 Latora Nall and her son live in an apartment, in an unsafe neighborhood, even finding themselves victims of burglary. Latora is partnering with Habitat LA so she can purchase her first home and provide her son with a sense of security and stability.
Latora was raised in Long Beach and works as a licensed vocational nurse at a local outpatient center. Her son, Oliver, is a budding scientist and attends the Saturday Science Academy at Charles Drew University where Latora also volunteers.
Latora is enjoying the sweat equity process as she learns new skills and gets to know Habitat LA's staff and volunteers. "Owning a home means so much to me. Since having my son at the age of 18, I have always dreamed of giving him a better life. I will be forever grateful for this opportunity."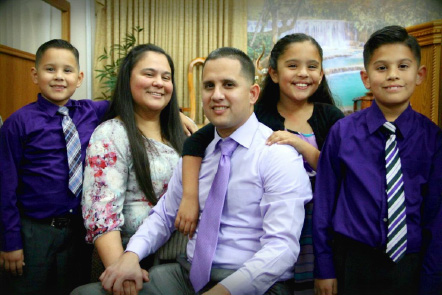 The Ortiz family currently lives in a small two-bedroom annex behind their landlord's home. Their three children share a bunk bed in one of the small bedrooms and have very little space to play outside due to the fact that they share another family's property. "As parents, our greatest goal is to ensure that our children grow and thrive in a happy, safe and comfortable environment. While we've worked hard to meet their basic needs, our dream has always been to provide them with a home and everything we wished we had growing up. Thanks to Habitat LA this dream that once seemed unattainable is coming true," says Tiffany.
After struggling to make ends meet for several years during the recession, both Carlos and Tiffany are thriving in their careers. Carlos works as a will call clerk in auto imports and Tiffany has climbed the ranks at a local credit union to become a loan processor. The family is very involved with their church. Carlos plays the keyboard for services on Sunday, Tiffany is a Deacon and the children sing in the choir. All three children are also avid readers and their favorite family outing is to the local library.
The Ortiz family is looking forward to working alongside Habitat LA's staff and volunteers during the sweat equity process. "It's comforting to know in a world that at times seems to be going from bad to worse that there are people actively working to help and bless perfect strangers."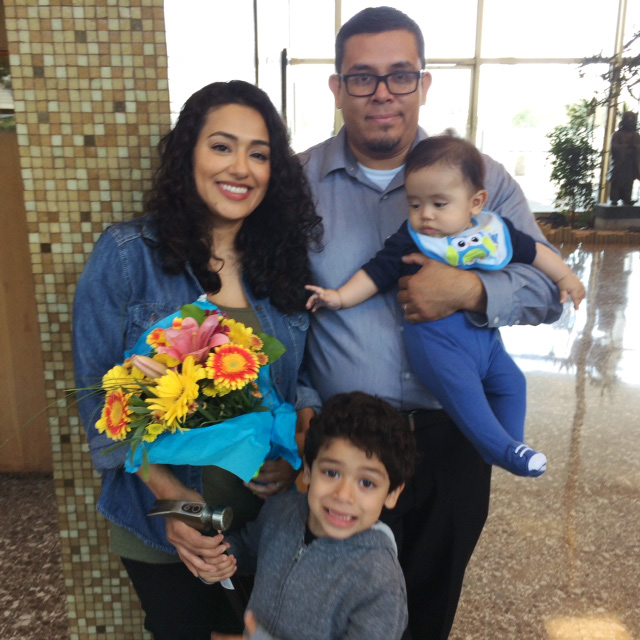 Benito and Frances lived in East Los Angeles with their two sons, Luke and Levi, outgrowing the house they lived in for the last eight years, which is also in need of several repairs. They are so happy to be in their new home in Montebello that has more space where they can homeschool their boys and invite friends and family over. Frances says, "Being able to own a home is a dream come true and a blessing to our family in a way that words will never suffice."
Benito works as a payroll specialist so that Frances can stay at home to care for Levi and Luke. They are active members of Calvary Chapel in Montebello where they lead support groups for single parents. Luke has played sports from the time he was twenty months old. He plays basketball, soccer, tee ball, gymnastics, and practices karate. Levi loves to dance and play with the many instruments they have in their home.
The Ramos family has been extremely touched by the joy and positivity they have experienced from the Habitat LA staff while working on their sweat equity hours and cannot wait to make their new home their own.