Partner Homeowners
Habitat for Humanity of Greater Los Angeles (Habitat LA) offers hardworking, low-income families and individuals a hand-up. They are partners with us throughout the whole process from contributing sweat equity hours helping to build their home to making their monthly mortgage payment, which helps us to build more homes. Meet some of our homeowners HERE.
Board of Directors
Habitat LA is led by a Board of Directors who guide the organization strategically to accomplish Habitat LA's mission of eliminating substandard housing.
Board members serve in a voluntary capacity and are not compensated for their time.
Habitat LA Staff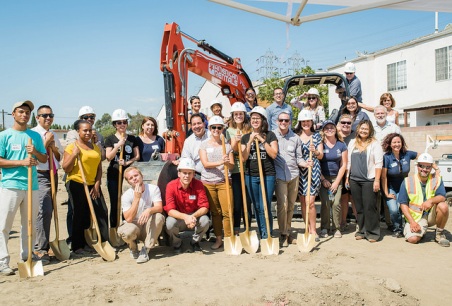 President & CEO
Erin Rank is the President & CEO of Habitat for Humanity of Greater Los Angeles. Erin began her service with Habitat for Humanity as a volunteer in 1995 and later became the affiliate's first employee in 1998. For the past 17 years, Erin has grown the organization from building 10 homes in its first 8 years to over 600 homes. She has served on HFHI's US Council and recently as the Chair of the Board for Housing California. She received a B.A. in Psychology from the University of Missouri and a Master of Arts from Pepperdine University.
Senior Leadership Team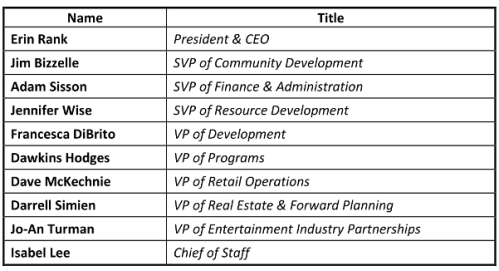 To contact a member of our staff, click HERE.