Workplace Giving and Matching Gifts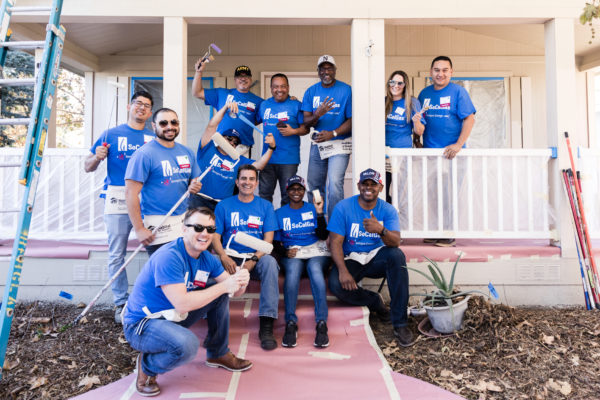 ---
---
Many private and public employers offer the opportunity to make tax-deductible donations through payroll giving.
---
Why payroll deductions may be a great fit for you:
---
It's easy: You set up your gift once and your employer's system takes care of the rest.

It's bite-sized: Spread your giving throughout the year to keep it affordable to you.

It's stress-reducing: Rest easy at year's end knowing your tax-deductive giving is taken care of.

It's sustainable: Year round giving means that we can be there year round for the Greater Los Angeles communities that depend on us.

It's efficient: The more people that give in a predictable and ongoing way, the fewer resources we need to commit to new fundraising projects.

It adds up: Every gift makes a difference, no matter the size.
---
---
Find out what your company offers: Talk to your Human Resources team to discover how and when to enroll in payroll deduction.
Designate to Habitat LA: To make sure your gifts reach us, you'll need to designate your pledge by using our Employer Identification Number.
Habitat LA Employer Identification Number:33-0416470
What happens if Habitat LA isn't on your employer's list already? You can ask your Human Resources team to add us or just let us know and we can work on that part directly.
What happens if I can't use an EIN to look up Habitat LA? That's fine – use our name and address, just double check it's us before submitting!
Name: Habitat for Humanity of Greater Los Angeles
Address: 8739 Artesia Blvd. Bellflower CA 90706
---
Ever wish you could multiply your gift to Habitat LA? Thousands of companies have Matching Gift programs that double or even triple individual contributions made by their employees, retirees, and even spouses of employees. Check with your employer's Human Resources department to see if and how you can have your gifts matched.
---
If you need a form filled out to complete your match request,
please email Kathryn Evans, Manager of Individual Giving.
---