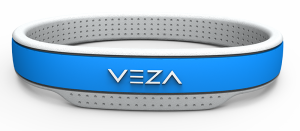 Last Week, Veza founder Brandon Michaels took his first trip to visit Habitat for Humanity of Greater Los Angeles' (Habitat LA) home build site in Long Beach, California.
Veza's collaboration with Habitat LA really started to have meaning after Brandon's on-site visit to the current Habitat LA home in production. Brandon had an opportunity to spend a day, on location, and get a whole new meaning of partnership as he dug, sawed, mixed and nailed under the hot August sun.
Being a part of the action gave Brandon and Veza an entirely new perspective on collaboration as they turned in their formal attire for sneakers and spent an entire day learning how Habitat LA makes such an impact.
Later that day, Brandon had the opportunity to meet and build with Miguel, a member of the family who would soon be living in that very house. Knowing exactly who would benefit from the hours of sweat, 90 pounds of cement, and two-hundred-some nails just gave added meaning. Thank you to the entire Habitat LA team for this wonderful opportunity.
About Veza
Veza is a line of wristbands, each of which supports a different charity and cause, founded by teenage entrepreneur, Brandon Michaels.
Brandon, always on the lookout for the newest in sport accessories, came up with the idea for Veza when he couldn't find something stylish that gave back. Brandon had heard about Habitat for Humanity and knew about their incredible mission. Ultimately the Blue on White Veza wristband was partnered with Habitat for Humanity of Greater Los Angeles.
Find out more about volunteering and partnering with Habitat LA.