For more information on homeownership opportunities click here.
For more information on ways to give back click here.
To learn how to create a playhouse with our team click here.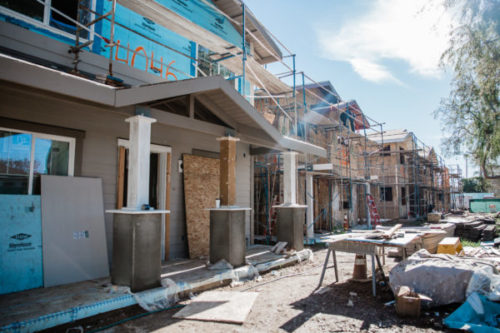 Globe Avenue
Culver City, CA
Under Construction
---
Ten new homes
Four units will be designed with Plan A layout:

two stories
1,345 sq. ft.
3 bed/2.5 bath

Six units will be using a mixture of Plans B, C-1 and C-2 layouts:

two stories
1,300 sq. ft.
3 bed/2 bath

One unit will have a handicap accessible den and downstairs bathroom
View drone footage and photos by our volunteers from our site!
---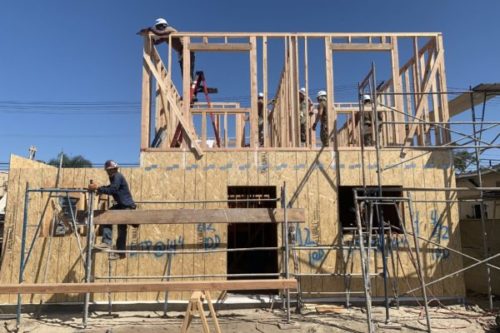 ---
West 93rd Street
Los Angeles, CA
Under Construction
---
Two new homes
One unit will be designed with Plan A layout:

two stories
1,315 sq. ft.
3 bed/2 bath

One unit will be designed with the Plan B layout:

two stories
1,3449 sq. ft.
4 bed/2 bath
---

---
Pacific, Pine, and 14th Street
Long Beach, CA
Construction Starting Spring 2020
---
Ten new townhomes
Each unit:

2 stories
1,240 sq. ft.
3 bed/2 bath