Join us for Lowe's In-Store Clinics in Honor of 2014 National Women Build Week
Tuesday, May 6th at Lowe's in Norwalk
With this year's theme being "Building on the Foundation" the Lowe's in-store clinics will focus on creating a raised garden bed oasis and learning about basic house framing.
Tuesday, May 6th:
2:00pm: Create a Raised Garden Bed Oasis
3:00pm: Learn the Basics of House Framing
4:00pm: Create a Raised Garden Bed Oasis
Those interested must RSVP by May 2, 2014 to Helen Dosta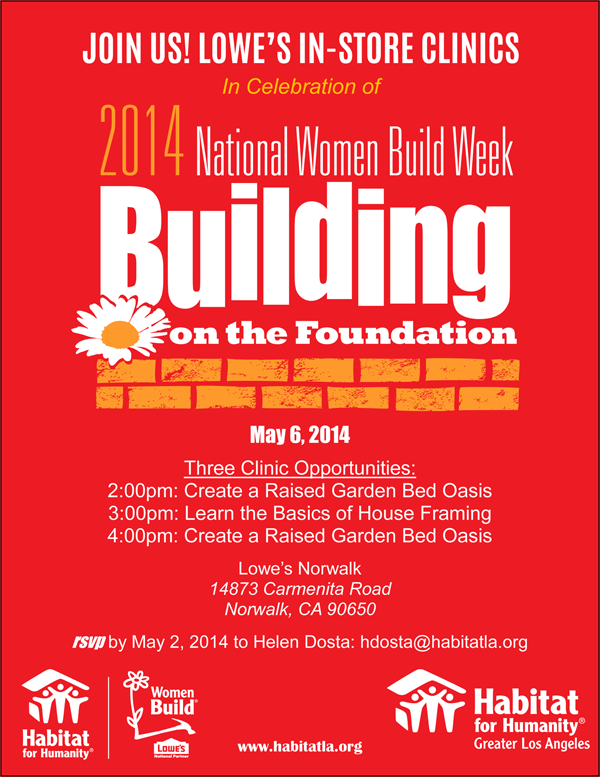 La Cienega Design Quarter's 6th Annual Legends of La Cienega is coming May 7-9th!
LCDQLA has announced that all proceeds from sales of 2-Day VIP passes will be donated to our organization to help us build more affordable and sustainable housing.
Purchase your pass to mingle with the design world's elite while supporting our mission.
We are thrilled to once again be named a beneficiary of this popular event!
Follow #LCDQLA