One served in WWII and fought in the Battle of Anzio. The other protected his hometown during the Los Angeles riots and later served overseas in Operation Enduring Freedom.
In commemoration of Veterans Day, Habitat LA was honored to serve these two storied U.S. Army veterans during our 2021 Veterans Home Repair Blitz. Thanks to the generous financial support and dedicated volunteerism from City National Bank, SoCalGas, The Home Depot Foundation, Human-I-T, The Palisades Sons of American Legion Squadron, and the San Pedro Coast Guard, we provided critical health and safety-related repairs for the homes of both veterans.
---
At 97 years old, Richard S. looks back proudly on the years he served during World War II. Drafted as a teenager into the United States Army, his tour began in February 1941 as a member of the 34th Infantry "Red Bull" Division. His service included travels to Africa and several European countries including Switzerland and Italy. He earned the rank of Buck Sergeant and received his honorable discharge in November 1945.
Now a great-great grandfather, Richard is just as proud of the children he and his wife raised and the Pico Rivera house they purchased together 60 years ago. It's important to him that their home—with all the memories it holds—remains in good condition for his family. That some of the repairs took place on Veterans Day was especially meaningful to Richard. "I'm real thankful, and you'll never know how much I appreciate it…that you guys are here helping out so much and that it's like a really big party today."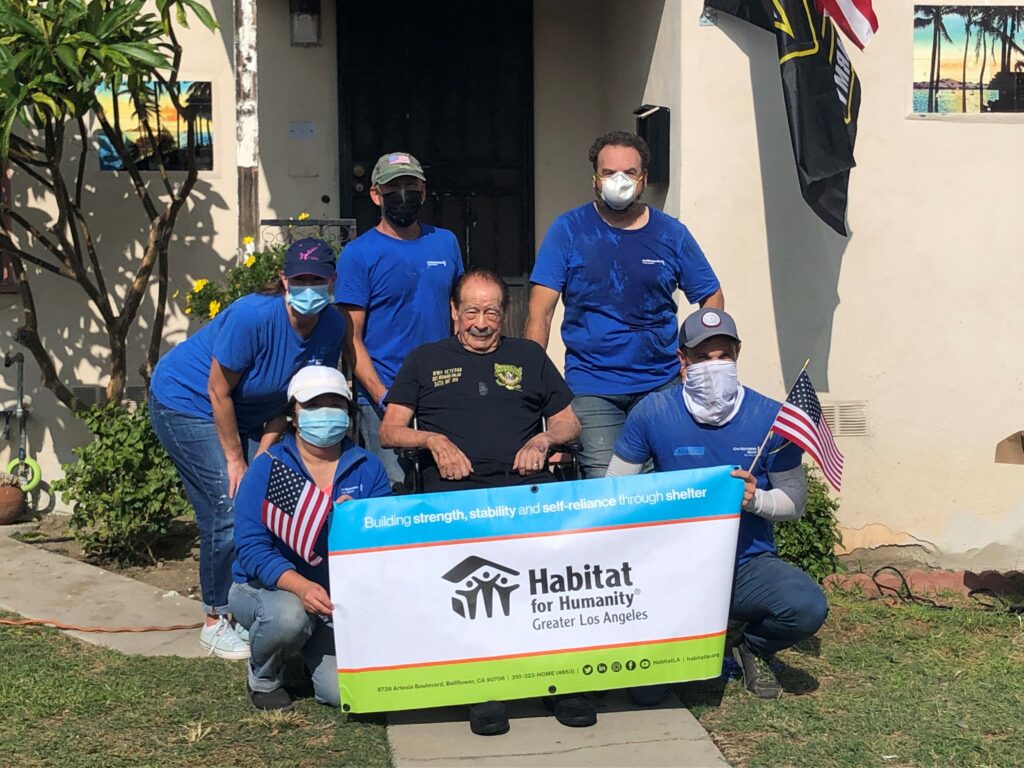 ---
In nearby Montebello, a second team of volunteers was hard at work on the home of Oscar G., who served over 20 years in the U.S. Army. A native of Los Angeles, Oscar shared that his life could have taken a very different direction had he not enlisted. Years later, he found himself back home during the 1992 Los Angeles riots—this time in uniform to protect the city where he'd once caused trouble. After serving on a peace-keeping mission in Kosovo from 2004 – 2006, the Staff Sergeant served an additional two years before receiving an honorable discharge and returning to civilian life.
Oscar and his wife Deborah are grateful to the volunteers who helped to make much-needed repairs on the family home. As grandparents, it's their house that's often the destination for family gatherings and celebrations so it's important to them to keep it safe and well maintained. Due to a back injury, Oscar was unable to make the repairs himself. That's why he's especially thankful to Habitat LA for reaching out to our nation's veterans. "Without your help and generosity, it would be pretty much impossible to make the necessary repairs. It brings much relief and peace of mind, knowing that our family will have a safe home for years to come."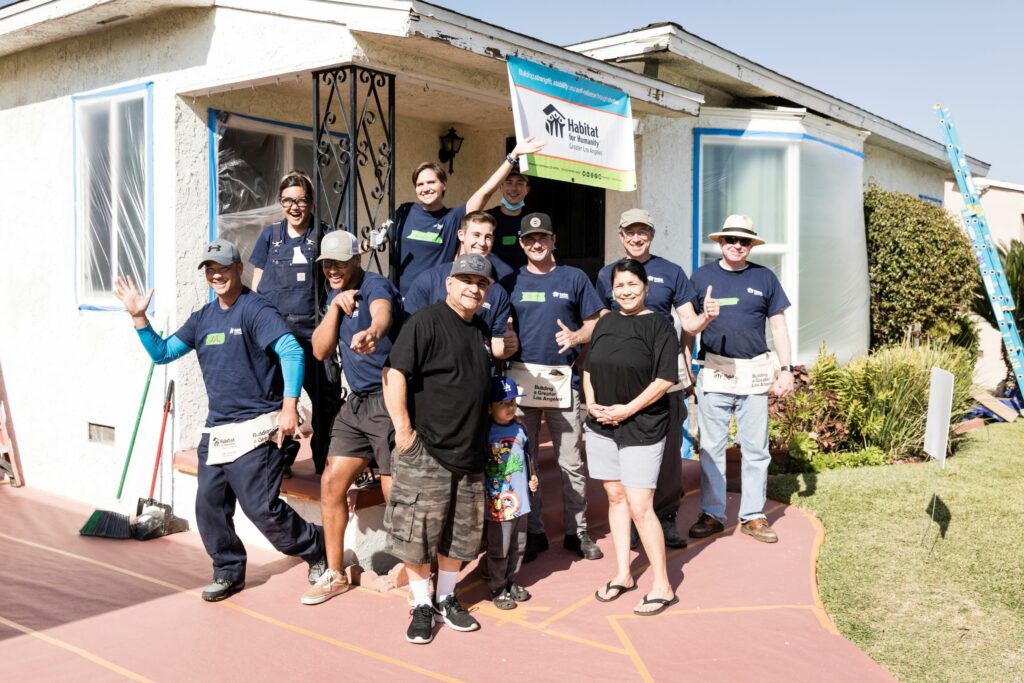 ---
Learn more about Habitat for Heroes, our program dedicated to serving veterans throughout the year, or make a charitable donation to help us provide repairs to additional active military and veteran households in greater Los Angeles. To view more photos from our 2021 Veterans Home Repair Blitz, visit our Flickr album.