Honoring Turner Construction Company, Edison International, and The Los Angeles Dodgers and include Special Musical Performance by Boyz II Men


Los Angeles, CA – September 24, 2020: Habitat for Humanity of Greater Los Angeles (Habitat LA) has made the commitment of continuing to come together and raise funds and awareness for affordable housing solutions despite the challenges that arose from COVID-19, by hosting the first-ever virtual Los Angeles' 2020 Los Angeles Builders Ball®. Sponsored for the second year by City National Bank, America's Premier Private and Business Bank®, this annual event celebrates outstanding individuals and companies that share Habitat LA's commitment to revitalizing and transforming the landscape of Los Angeles. This year marks Habitat LA's 30th anniversary serving the greater Los Angeles community. All funds raised from this year's virtual event will help Habitat LA continue to revitalize communities and empower low-income families and individuals by building the resilience needed for a brighter future.
The free event on Thursday September 24, 2020 at 6:00pm will be open for the first time to the entire community as Habitat LA honors three distinguished partners – all of whom have helped create long lasting change in our community: Turner Construction Company, Edison International, and The Los Angeles Dodgers. The program will focus on community resilience and the ability to overcome adversity by turning negative challenges into positive outcomes.
"Since 1990, Habitat LA has worked to build resilient communities," said Erin Rank, President and CEO, Habitat LA. "Our Habitat LA partner families possess the strongest pillar of resilience – courage. These families have shown the courage to not only address challenges but to also take responsibility for their future. This event helps us continue to do the critically needed work alongside each hardworking family."
Habitat LA offers families a hand up not a handout, because the most important part of resilience, is sustainability. Resilience does not stop with the purchase of an affordable home, but instead it continues for generations to come.
Official sponsors of the 2020 Los Angeles Builders Ball® include: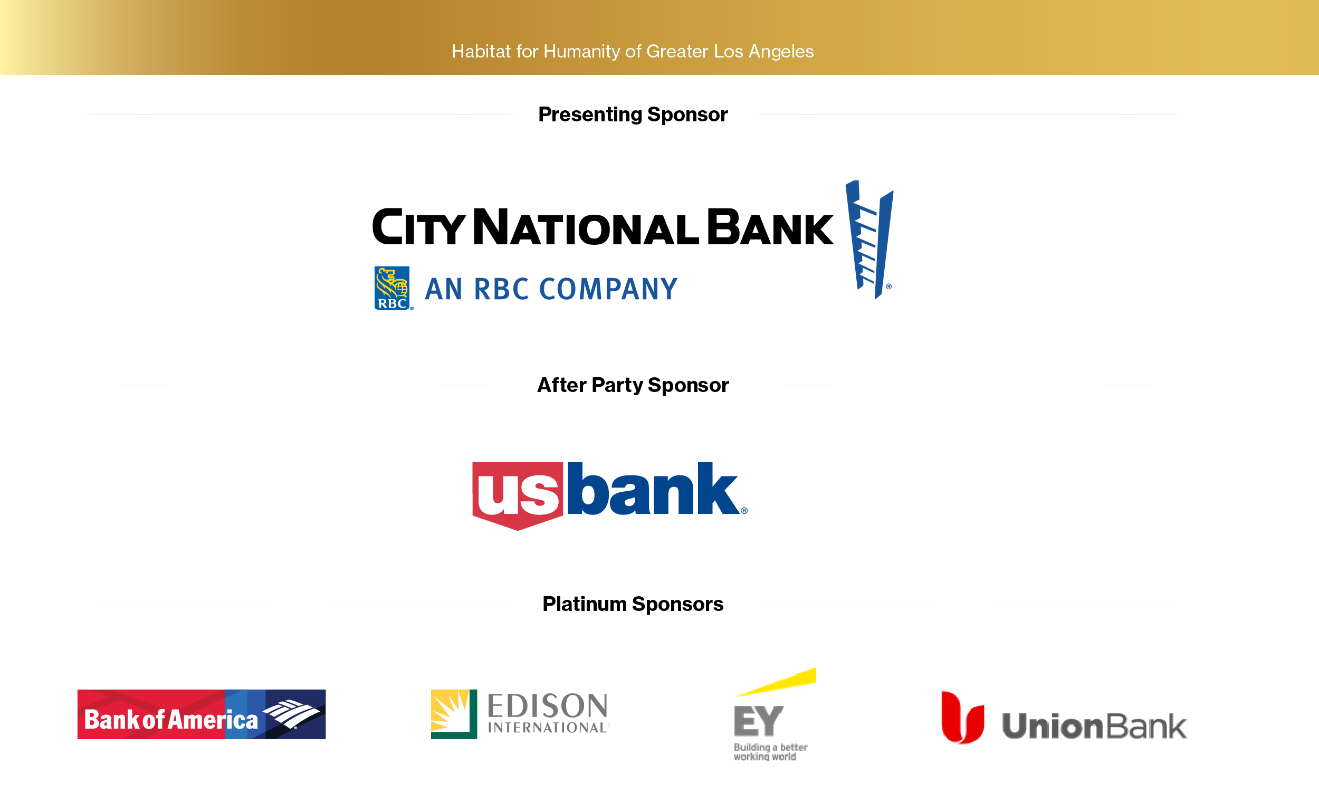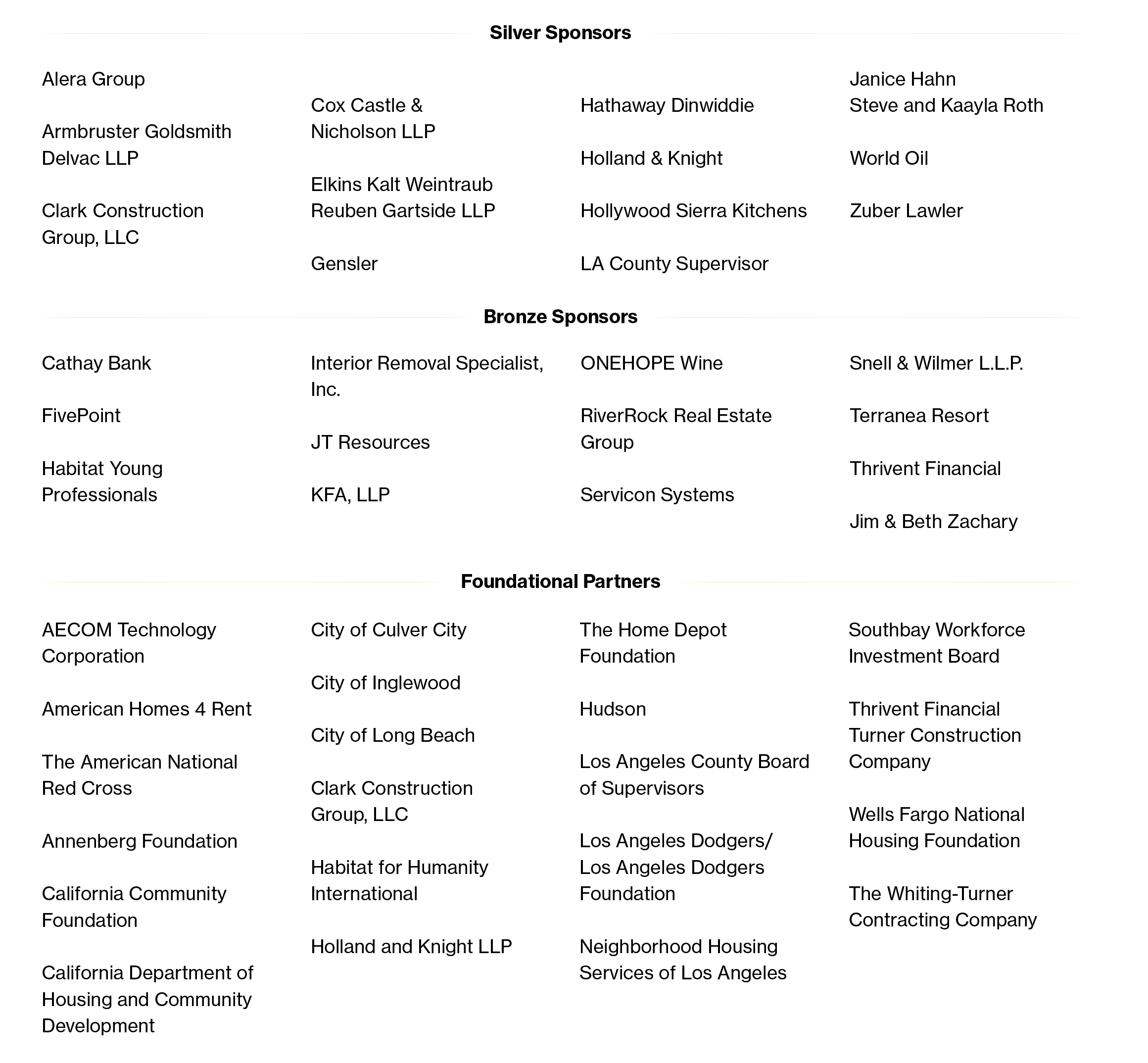 To learn more about the event or to show your support, please visit https://www.habitatla.org/2020-los-angeles-builders-ball/
About Habitat for Humanity of Greater Los Angeles
Habitat for Humanity of Greater Los Angeles (Habitat LA) brings people together to build homes, communities and hope. As the top nonprofit residential homebuilder in the greater Los Angeles area with a Charity Navigator 4-Star rating for eight consecutive years and the Platinum GuideStar status for transparency, Habitat LA has partnered with volunteers, donors and Habitat homeowners to build, renovate and repair more than 1,000 homes locally since 1990. The lives of thousands of individuals have been transformed as a result of having a decent and affordable place to call home. Habitat homeowners help build their own homes and pay an affordable mortgage. By supporting Habitat LA through volunteerism, donations and supporting affordable housing, everyone can help families achieve the stability and self-reliance they need to build a better future. To learn more, visit www.habitatla.org.
# # #
Media Contact:
Genetric Brown
C: 310-808-5902
gbrown@habitatla.org