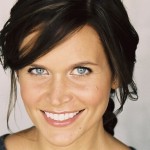 Posted by Ashley Noel
I shot these interviews while on site in Malawi, for my first Global Village build with Habitat for Humanity. I wanted to capture my team and document everyone's feelings, emotions and revelations.
It was so beautiful to see these 15 strangers come together with the common goal of building homes and giving these families a solid foundation to build their future. By the end of the trip, we were truly a family, not just with each other, but with the homeowners and the village as well. Our team keeps in touch and we want to continue to support our village in any way we can.
Hopefully we can go back in a few years to do a follow up trip! In the meantime, I'm already looking forward to my next Global Village trip next year! God Bless!
Learn more about participating in Habitat for Humanity Global Village Trips to learn about building homes in international communities.