Non-Construction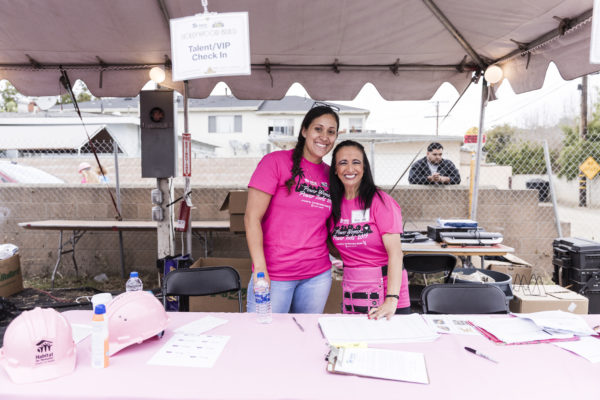 Are you looking for a way to help in a non-construction type of activity and have a few hours to spare? Volunteers are needed in the following areas.  Contact our Volunteer Coordinator at Caitlin Rose or (310) 323-4663 ext. 200 for more information about any of these opportunities.
Events & Special Projects
Habitat LA hosts events and special projects year round. Let us know if you have event planning experience or if you are interested in providing logistical support for events.
To lean more about our special events, click here!
Office
Assist in the daily operations of Habitat LA by tracking critical volunteer information, filing, doing data entry, and helping our departments as needed in a variety of tasks. We ask office volunteers to commit to volunteer regularly for two to three months.
Photography
Capture the work of our volunteers on the construction site, in the ReStore, and at special events on camera  help us showcase the work of Habitat LA.  Volunteers must be at least 16 years old and have their own camera. Please contact Caitlin Rose for more information.
Provide Lunch
Prepare and bring lunch to our hardworking volunteers on our sites Tuesdays through Saturdays. Volunteers work up quite an appetite and they would appreciate items such as sandwiches, chips, fruit, cookies and other site-friendly food to get them fueled and ready for the afternoon. Purchase and prepare it at home or buy something pre-made. Lunches should be delivered by 11:15 a.m. Please be prepared to bring at least 25 lunches.
Site Hosts
Welcome volunteers to the construction site. Site hosts create a welcoming environment for all volunteers and make sure that their paperwork is turned in and filed properly. Site hosts are needed between 7:45 and 9:00 a.m., Tuesdays through Saturdays, and must be at least 16 years old. Site Hosts are welcome to stay onsite and build after their shift is complete.
Share your Skills
Do you have a skill we have not asked about? Let us know. We could have the perfect volunteer opportunity for you.
If you are interested, please contact Caitlin Rose.
Committees
Join the behind-the-scenes teams that make Habitat LA run!  We are currently looking for people to serve on the following committees:
Homeowner Relations Committee – Please contact Dawkins Hodges.
Marketing Committee
If you are a marketing professional or a PR specialist looking to give back with your skills, the Habitat LA Marketing & Communications Committee might be the place for you. We are looking for individuals who can commit to a monthly meeting along with investing time and energy into brainstorming, implementing, and leveraging relationships for affiliate campaigns and events.
Please contact Genetric Brown.
Special Events Committee 
Habitat LA produces many special events and is looking for interested volunteers to commit to a monthly meeting as well as lending your expertise to be part of our "behind-the-scenes" crew at events throughout the year. If you're known for your party planning skills or have a knack for convincing people to donate to a good cause, then we want you!
Please contact Patty Lee.
Volunteer Services Committee – Please contact Caitlin Rose.