Hollywood for Habitat for Humanity Partnerships
---
"I've worked alongside some incredible families, building Habitat for Humanity homes, which are filled with love. We can all be a part of creating long-term housing solutions."
- Chris Pine, Actor
---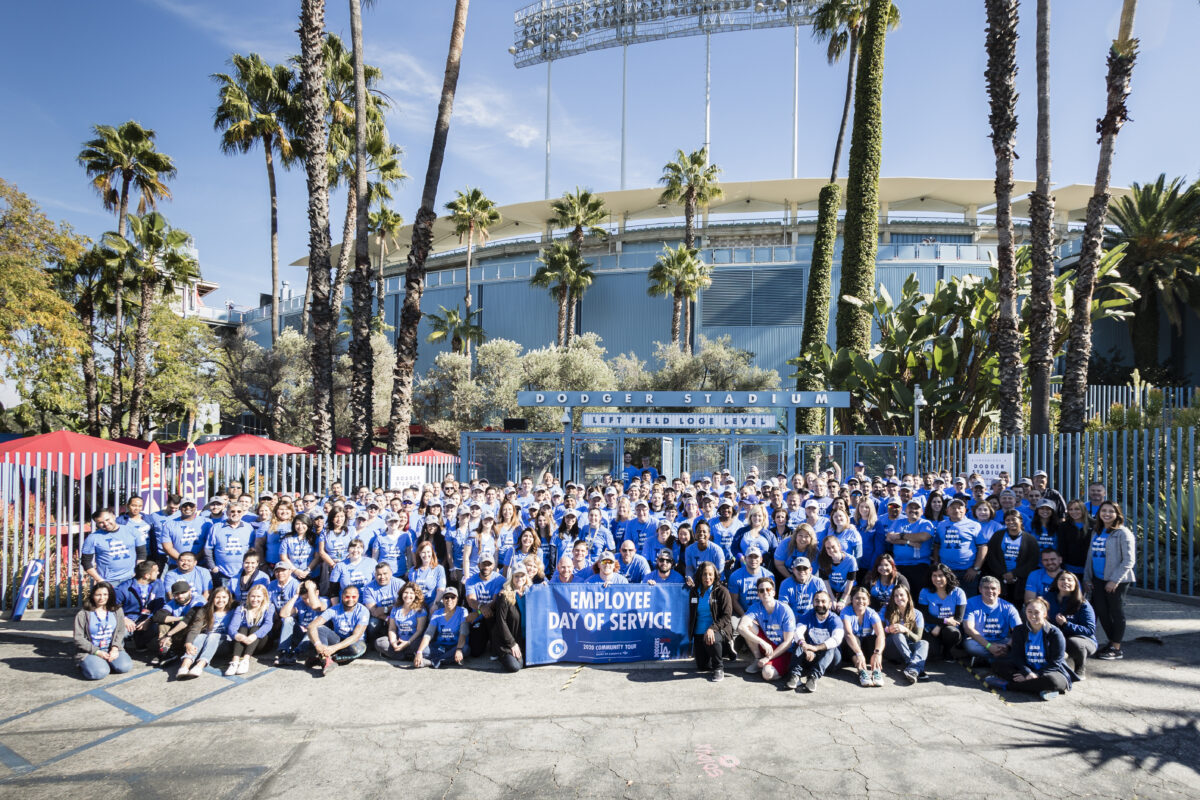 ---
HFHFH engages the entertainment industry in a variety of ways to help to raise awareness and funds, including:
---
BECOMING A HOLLYWOOD HONORARY AMBASSADOR: Hollywood, Music and Sports personalities can lend their name to Habitat LA as an honorary ambassador. They can participate in special events/builds, advocate for affordable housing, use their social media platforms to raise awareness and/or donate to the ReStores and/or Habitat LA programs.


MUSIC TOURING PROGRAMS: Touring campaigns include elements such as: artists building Habitat homes at tour stops, donations of $1 or more per ticket sold, VIP concert experiences and "Win a Chance to Build with the Band" auctions, co-branded merchandise, onsite and online video clips and tickets for Habitat homeowners to attend shows.


SET DONATIONS: As part of their effort to be "green", studios and productions donate their sets, set dressing and props to the Habitat for Humanity ReStores to be sold to the public with all proceeds going to build and renovate more homes for Habitat partner homeowners.


AUCTIONS: We hold celebrity-athlete-and musician driven fundraising VIP auctions throughout the year, creating many opportunities for fan bases to donate to our cause. The VIP experiences include set visits, sporting event suites, sound check passes and meet-and-greets at concerts, VIP tickets to premieres, events and after parties, "Win a Chance to Build With______" opportunities, autographed hard hats and memorabilia, and more. Habitat LA works with on-line auction companies to post our VIP auction items.


Social Media Posts & PSAs: Artists and athletes create PSAs with Habitat for Humanity messaging to be shown during their concerts and shared onsite to their social networks and fan base.


On-Screen: Television shows and commercials shoot at Habitat for Humanity build sites and in the ReStores which incorporate the work of Habitat into their story lines or raises awareness.
---
"I think I'll be dreaming about extremely high ladders and soffits for the rest of my life! It's definitely been a learning experience. I've never worked on a house before, so I have a new respect for the labor involved. I want to come back and build again. I recommend it to everyone. It not only builds a home for a stranger, but it also builds a home for your soul."
- Billie Joe Armstrong, Green Day
---
Hollywood for Habitat for Humanity's Proud Partners
---
A + E Networks
ABC Network
Abrams Artists Agency
AC Green Youth Foundation
AEG Live
AEG Worldwide
Agents of Change
APA Agency
Asomugha Foundation
CAA
Disney
Dreamworks
Echoes of Hope Foundation
Esquire
Facebook
Fox Broadcasting Company
Fox Gives
Fox Searchlight
General Hospital
Glamour Magazine
Google
Greys Anatomy
Guerilla Union
Hannah Hart
HBO
Home Made Simple
House & Garden
IMAX Corporation
International Creative Management
Jon Bon Jovi Soul Foundation
Kylie Jenner/Kylie Cosmetics
Lava Bear
Legendary Films
Lionsgate Entertainment
Little Women LA
Location Managers Guild International
Los Angeles Dodgers
Los Angeles Galaxy
Los Angeles Kings
Los Angeles Lakers
Los Angeles Rams
Los Angeles Sparks
Magic Johnson Enterprises
Management 360
MGMT Entertainment
MTV Networks
Music for Relief
NBC Universal
NCIS
NFL Digital
Nonesuch Records
Oprah Winfrey's Angel Network
Overbrook Entertainment
Paradigm Talent Agency
Paramount Pictures
Participant Media
PMK/BNC
Producers Guild of America
Quixote Studios
Raising Hope
Redlight Management
Ricky Martin Foundation
Ringstar Sports
Rosenzweig Group LA
Sermoonjoy Entertainment, Inc.
SHOWTIME Networks
Sony Pictures Entertainment
Staples Center Foundation
Sugar Ray Leonard Foundation
The Agency
The Hollywood Reporter
The Walt Disney Company
Theory of a Deadman
This Old House Magazine
Time Warner Cable
Turner Broadcast Systems
Turner Digital
Twitter LA
Underground Films
United Talent Agency
Vanderpump Rules
Vanity Fair
Variety
Wallace Entertainment
Wallman PR
Warner Bros.
Warner Bros. Records
WildBrain Entertainment
William Morris Endeavor Entertainment
Women in Film
Yo Gabba Gabba
Ziffren Brittenham LLP