Habitat LA Catholic Coalition
---
"We can find no social or moral justification, no justification whatsoever, for lack of housing."
—Pope Francis, St. Patrick's Church in Washington D.C.
---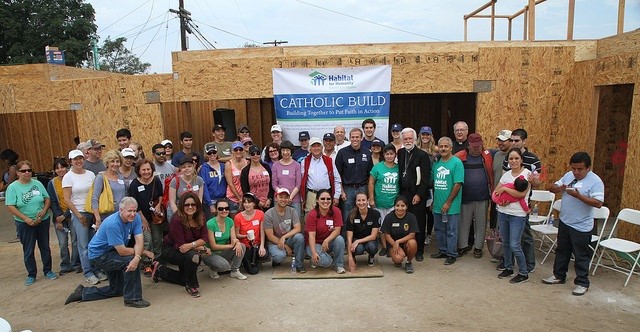 ---
The Habitat for Humanity LA Catholic Coalition was founded in 2014 as a way to demonstrate the seven principles of Catholic Social Teaching by bringing Catholic churches, schools, and other organizations together to build hope and homes for families in need across greater Los Angeles.
The coalition, currently consisting of 22 members within the Our Lady of the Angels, San Fernando, and San Pedro Pastoral Regions within the Archdiocese of Los Angeles, participates in a number of ways on a yearly basis. Volunteering at a build site, encouraging families to apply to receive a home, raising and making contributions to purchase building materials for the homes, hosting special events and info nights, engaging youth, and advocating for fair and equal housing with local leaders and elected officials are just some of the ways that the Habitat LA Catholic Coalition is making a difference in our community.
Through our building on faith efforts, we are becoming carpenters, just as Jesus was, and putting our principles of life and dignity of the human person, call to family, community and participation, rights and responsibilities, preferential option for the poor, the dignity of work, solidarity, and care for God's creation into action.
---
---
---
"Owning a home makes a huge difference and Habitat for Humanity makes a huge difference… It is my hope that all parishes in the LA Archdiocese will find some way to participate."
—Archbishop José H. Gomez, Los Angeles Catholic Archdiocese
---
---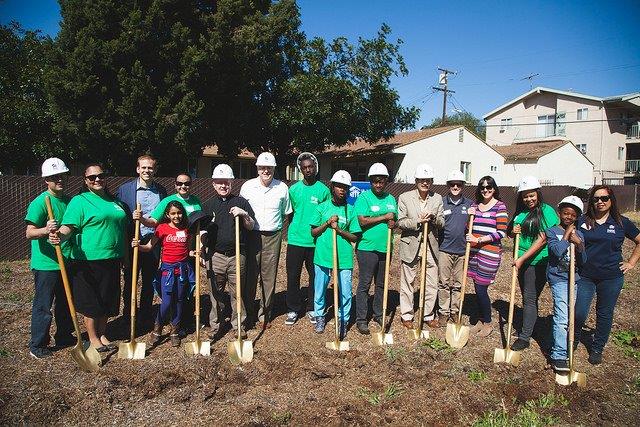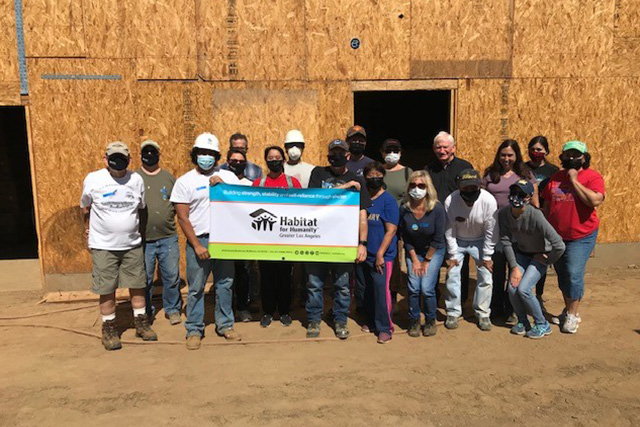 ---
The Habitat LA Catholic Coalition has lent their time, talent and treasure to build the following Habitat LA homes. Please see our Flickr album for photos from each of these developments.
---
2020: Carson (1 home)
2021-2023: Long Beach (46 homes)
---
---
---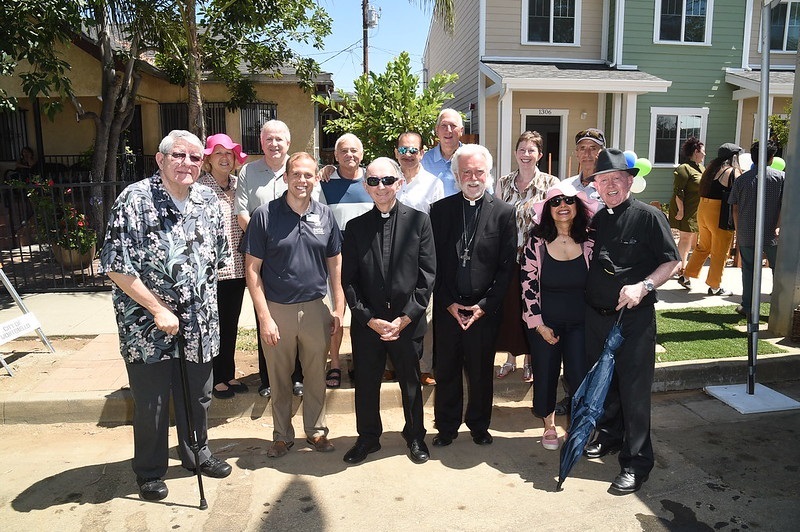 ---
Archdiocese of Los Angeles
Archdiocesan Youth Employment Services
American Martyrs of Manhattan Beach
Beatitudes of Our Lord of La Mirada
Corpus Christi of Pacific Palisades
Father William J. Brelsford Knights of Columbus Council
Loyola High School
Knights of Columbus of Downey
Knights of Columbus of Redondo Beach
St. Andrew Russian Greek Orthodox of El Segundo
St. Anthony High School of Long Beach
---
St. Bartholomew of Long Beach
St. Bruno of Whittier
St. Cornelius of Long Beach
St. James of Redondo Beach
St. John Chrysostom of Inglewood
St. John Fisher of Rancho Palos Verdes
St. Lawrence Martyr of Redondo Beach
St. Martin of Tours of Brentwood
St. Monica of Santa Monica
St. Paul the Apostle of Westwood
St. Timothy Church and School of Los Angeles
---
---
Meet A Habitat LA Homeowner
---
---
---