World Habitat Day is a designated day each year that recognizes the basic right of all humanity to adequate shelter and encourages grass roots action toward enduring poverty housing. We are posting a series of blogs written from different perspectives that illustrate the importance of a world where everyone has a decent place to live.
Blog post by: The Nepomuceno Escobedo Family, Habitat for Humanity of Greater Los Angeles homeowners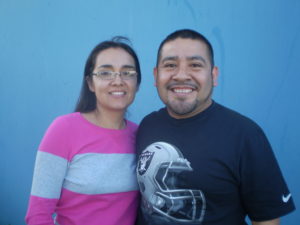 Homeownership to us can be summed up in one simple word, happiness.  We feel joy to know we have accomplished the American dream and we feel very proud to be part of Habitat for Humanity, an organization that has helped us fulfill that dream.
One of our greatest dreams was to own a home after we got married and we realized it was not going to be easy, especially living in Los Angeles County.  We initially applied for a home through Habitat for Humanity of Greater Los Angeles (Habitat LA) a few years prior to being accepted into the program.  We were disappointed that we were not chosen the first time but realized that the families who were chosen were more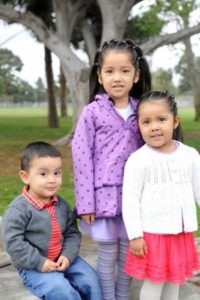 than likely in greater need than we were.  That did not stop us from pursuing our dream of owning a home.  Then, another opportunity came up and we applied for a home through Habitat LA once again.  We were fortunate to be chosen as a partner family and our journey to homeownership began.  When most people are on the road to homeownership it is usually a stressful experience. We are very fortunate to say we did not experience such stress, it was quite the opposite.  Much to our surprise the volunteer hours were the best part of our journey.   It was such a pleasure to work with other families who we could relate to. Although we came from all walks of life we had one thing in common which were strong family values.  Being homeowners is a wonderful feeling and the journey that we traveled with other families made our experience unique, special, and definitely unforgettable.
Our children are very happy in our home, now they have a yard where they can play, run, scream, laugh and make memories.  Before buying our home we lived in a one bedroom apartment and we were very constricted, we did not have enough space to move around, my kids could not play outside or inside the apartment because there was no room for them to play.  Our neighborhood before was not very safe and we could not take them to our local park, my wife and I had to drive out of the city to another park, so our children could have some fun.  Now we don't worry as much about that since our children go to the backyard to play anytime they want.
We will forever be grateful to Habitat LA for having such a tremendous impact on our lives.  We will always feel pride in being part of the Habitat for Humanity family.