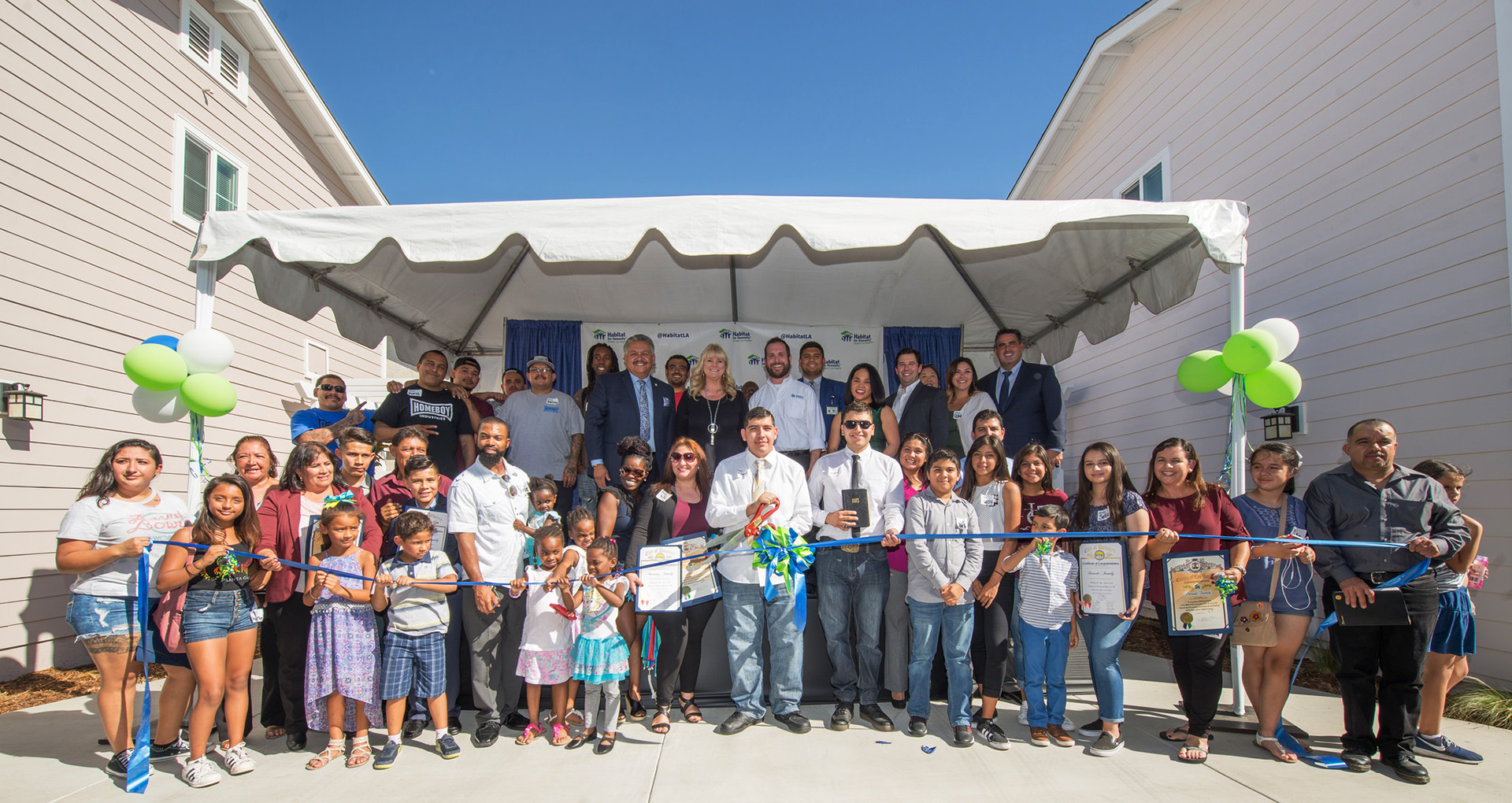 On October 24, Habitat LA dedicated six homes as part of a new community, Pueblo de Luz (Village of Light), in the city of Downey. Together the Dorado, Gonzalez, Hernandez, Martinez, Moore, and Salazar families, Habitat LA staff, partners and sponsors celebrated the completed project.
"We were so thrilled to welcome home these six families that worked so hard to get here," said Erin Rank, President & CEO, Habitat LA. "These homes will change their lives for generations and we thank our sponsors and volunteers for their support."
This project was made possible by the support of the City of Downey who invested nearly $850,000 and donated the land. Downey Mayor Fernando Vasquez said, "Our sincere thank you to everyone involved in making the home buyer dream come true for these families."
The Kabbalah Centre Charitable Causes donated over $400,000 to build these homes and volunteers from the Centre spent hundreds of hours working alongside the partner homeowners to help make their homes a reality. "The Kabbalah Centre was proud to work alongside Habitat LA to help bring decent housing to families in Downey." said Michael Berg, Director of Kabbalah Centre.
Additional contributions were made by Partnership Housing, The Eli and Edythe Broad Foundation, The Home Depot, Nonesuch Records, Union Bank, and Warner Brothers Records, as well as hundreds of volunteers who gave generously of their time to build these homes over the last year.
See photos from the special day HERE.