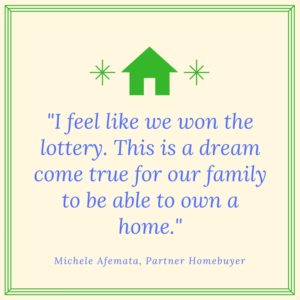 We recently kicked off our 14th home in partnership with Thrivent Builds in the City of Bellflower. Thrivent Representatives, Lutheran church and community members, future and current homeowners, crew leaders, and Habitat LA staff all celebrated the first walls of a beautiful new and affordable home for the Afemata family.
Thrivent has been a longtime partner with Habitat for Humanity, funding and building Habitat homes throughout the world. This year, Thrivent has committed $150,000 to Habitat LA to sponsor a home for the Afemata family in our six-home neighborhood in the City of Bellflower.
The Afemata family built alongside Thrivent volunteers to raise the first walls of their new Habitat LA home.  During the lunch break, Michele Afemata shared her family's journey to becoming homeowners with Habitat LA, stating, "I feel like we won the lottery. This is a dream come true for our family to be able to own a home."
Also in attendance was Betty Monroy, who in 2009 partnered with Thrivent Builds and Habitat LA to build her home in Downey.  Betty shared how the last eight years has been transformational for her family, having been able to raise her three children in a safe home. One of her sons has gone on to serve in the Navy, and her daughter Dominique, who was not old enough to build their home back in 2009, was able to join her mom in building for the first time during this event.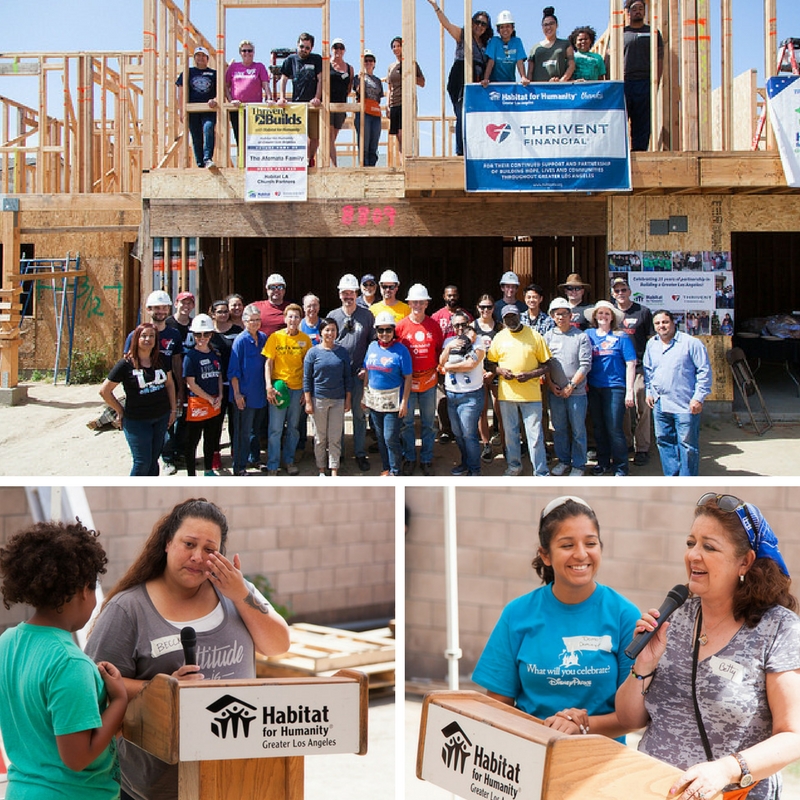 Thrivent will be bringing Thrivent representatives and local area churches together throughout 2017 to help build the six homes in this Bellflower neighborhood, and they will continue to help raise additional funding for its completion.
Click here to view all the photos from this wonderful day!