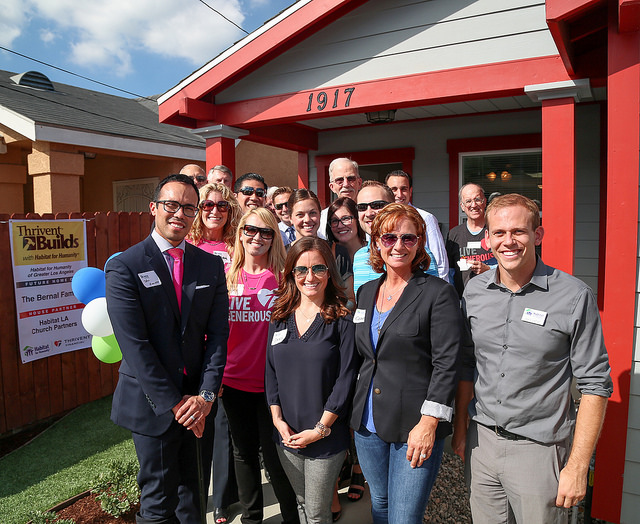 Generosity is often an expression of faith and Habitat LA is so grateful for the strength of Thrivent Financials' faith and kindness. The extremely gracious financial planning organization helps Christians to be wise with their money.
For more than a decade, Thrivent Financial has partnered with Habitat LA, along with other Habitat affiliates across the United States and around the world, to sponsor and build more than 4,000 homes. Habitat LA is thrilled to announce this year's funding will be used to build and repair seven homes here in Los Angeles.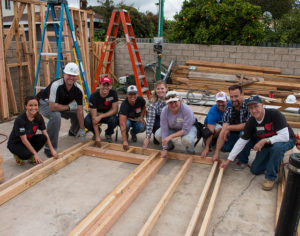 Thrivent has kicked off 2018 with a donation of more than $300,000 to fund two different Habitat LA building opportunities. These funds will be directed to two new homes in Long Beach and Los Angeles, as well as five home repair projects across Greater Los Angeles.
If you are a Thrivent member and interested in helping to build or repair these homes, please contact Chris Untiet, Habitat LA Director of Faith Relations, at chrisu@habitatla.org or if you'd like to donate to a Habitat LA home project click here.