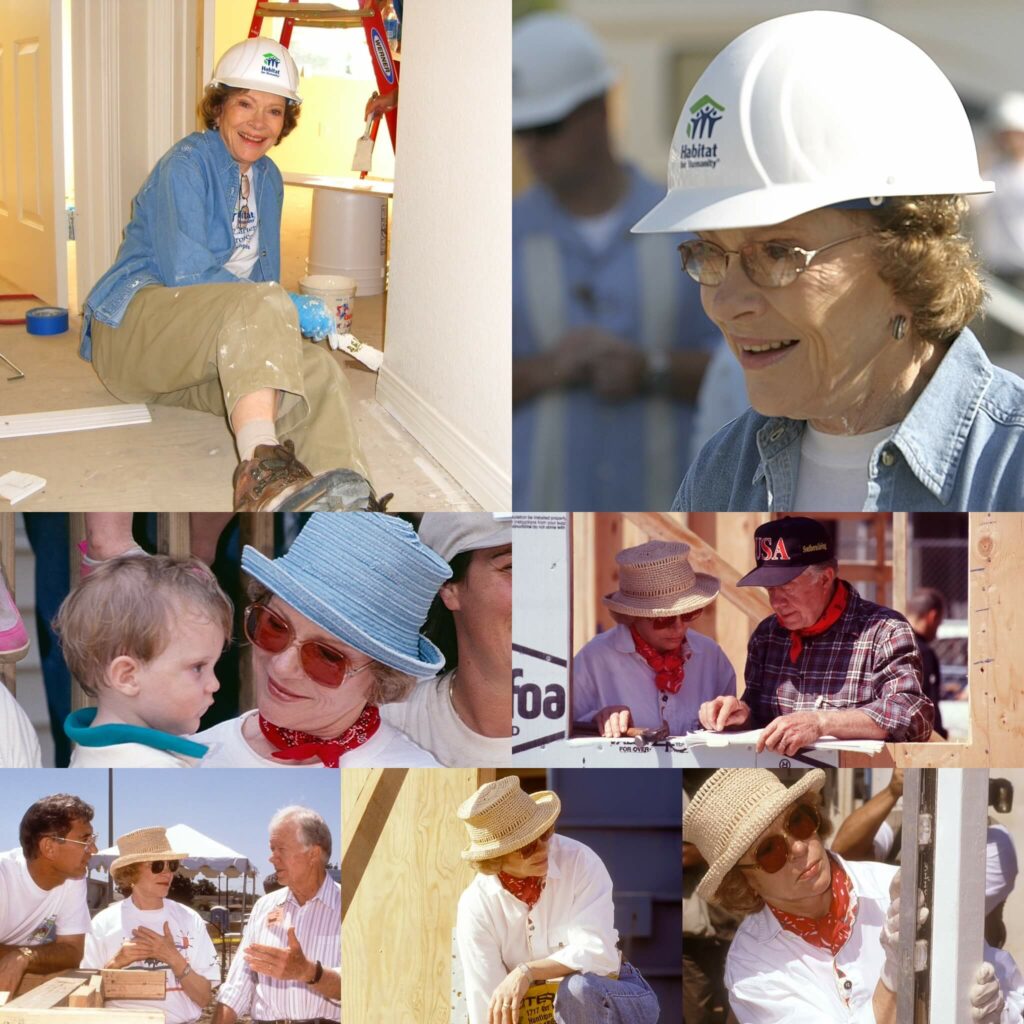 Los Angeles, CA – Habitat for Humanity of Greater Los Angeles (Habitat LA) joins the world in mourning the death of former U.S. First Lady Rosalynn Carter. Mrs. Carter has spent her entire life as a tireless humanitarian and along with President Carter, she has been one of Habitat for Humanity's most famous volunteers over the last 35 years as they helped to build affordable homes throughout the world with the organization.
We at Habitat LA honor her memory as an amazing humanitarian committed to human rights and mental health. I have been fortunate to build alongside President and Mrs. Carter on many of the Carter Work Projects, and Habitat LA was honored to host two of those builds here in Los Angeles in 1995 and again in 2007. Having built alongside her, I was in awe of her quiet strength and tenacity. Although she started her first Habitat for Humanity build by saying she would only help with the food, she soon found herself hammering on the first day and became quite an accomplished carpenter.
Mrs. Carter once said, "My home is a haven for me. Jimmy and I do a lot of things, and I am always glad to get back home. My things are there. My memories are there. It is just security and safety for me. We have been with Habitat for so long and have seen so many people finally have a home. It really does change their lives and the lives of their whole family. It gives them a sense of belonging, a sense of self-esteem. When somebody has a home, they don't have to struggle as much to find a place to stay. They have more time for family, more time for children. It is just life-changing."
I know I am joined during this time by homeowners and volunteers around the globe who thank Mrs. Carter for helping to change their lives and continue to pray for the Carter family during this difficult time.
Erin Rank
President & CEO
Habitat for Humanity of Greater Los Angeles
Media Contact:
Makebra Bridges
Sr. Director of Communications
562-455-5804