How ReStore volunteers are supporting the Habitat LA mission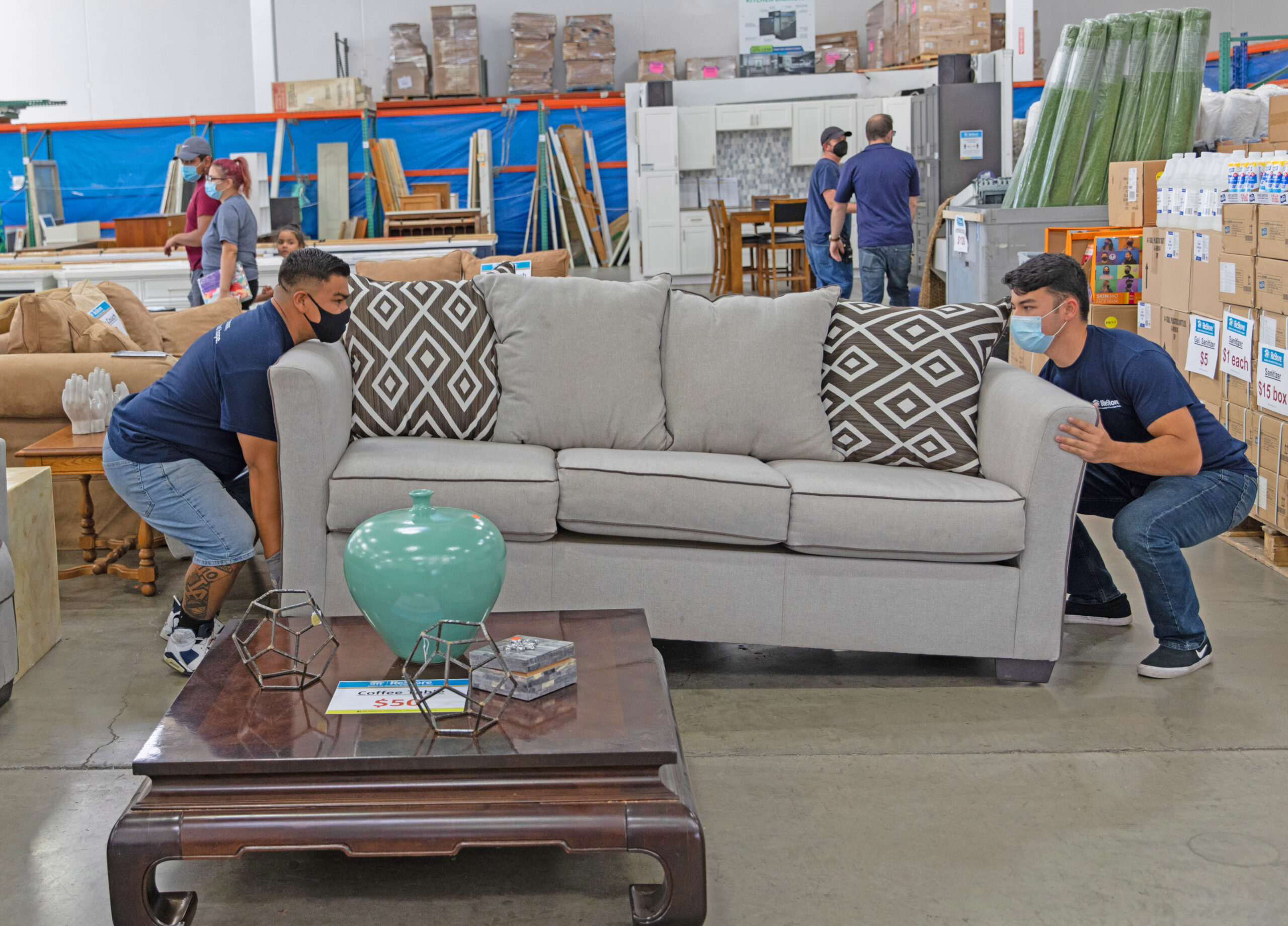 So, you kicked off the new year off with a list of resolutions. If one of them was to volunteer (or to volunteer more often), we have a fun, safe, and impactful way to get started—and it's as close as your nearest Habitat LA ReStore.
While we've always welcomed volunteers at our three ReStores (Bellflower, Torrance, and Los Angeles), we're excited to announce the expansion of our Core Volunteer Program. Previously reserved for crew leaders—they're the long-term volunteers who help on our construction sites—the Core Volunteer Program is now available at our ReStores. You don't need any special experience and it's a great opportunity to volunteer for a longer term. Plus, it comes with perks!
How it works
Core Volunteers work alongside Habitat LA staff, future homeowners, and fellow volunteers at one of our Habitat LA ReStores. You'll be trained for various tasks that support ReStore operations—from sorting and unpacking donated items to providing outstanding customer service.
Missed your morning workout? Make up for it by stocking shelves. Are you the go-to for friends seeking décor advice? Lend an eye to our merchandising and help set up our floor displays. You can even support the ReStore online by working with our e-commerce team (Bellflower location only).
To become a Core Volunteer, you'll need to commit to a weekly shift of four hours or more or about 16 hours a month. You must be at least 18 years old, pass a background check, and complete the required training to take part in the program.
As a Core Volunteer, you'll get access to perks like special events and participation in group ReStore volunteer days—and you can earn recommendation letters for school or a job.
Love to shop? When you volunteer monthly, you'll also earn a 10% discount on ReStore Merchandise.
How we're keeping it safe
As of January 4, 2022, all Habitat LA employees and volunteers must show proof of their COVID-19 vaccination status before they can work at any of our ReStores (or at our offices, construction sites, and events). You won't be allowed to volunteer if you don't provide proof of vaccination, and we don't accept a negative COVID-19 test result in lieu of proof of vaccination.
Once on site at any of our ReStores, masks are required for all volunteers as well as employees and customers. Social distancing of at least 6 feet is enforced.
How to get started
Core ReStore Volunteers are critical to keeping Habitat LA's ReStores running efficiently and helping to generate millions of dollars annually for Habitat LA's homeownership and home repair programs. Habitat LA serves more than 200 homeowners each year.
To join us, please sign up for the Habitat LA ReStore Core Volunteer Program orientation scheduled for Friday, February 11, 9:30 am – 12:30 pm. The orientation will take place at our Bellflower Restore location.