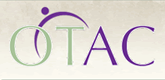 OTAC Members and Leaders Kicked Off the Partnership by Providing Needed Repairs to the Home of a Local Disabled Veteran
Los Angeles, CA – May 8, 2014: In celebration of Occupational Therapy Month, Habitat for Humanity of Greater Los Angeles (HFH GLA) announced a new partnership with the Occupational Therapy Association of California (OTAC).
Through this partnership, OTAC volunteers will assess the homes of disabled Southern California homeowners, with a focus on veterans, who apply for HFH GLA's Home Repair program.   Recommendations will be given to HFH GLA to ensure disabled homeowners receive adequate equipment to improve accessibility.  Together, OTAC and HFH GLA hope to help disabled partner homeowners live their lives to the fullest.
OTAC volunteers celebrated the partnership by spending the day performing much-needed repairs on the home of Clifton Walker, a disabled veteran in Inglewood.  Mr. Walker's home received exterior stucco repairs, a new coat of paint and a new roof.
"We are excited about this partnership with OTAC because occupational therapists are able to utilize their unique skill set to help us create accessible homes for independent living," says Erin Rank, president/CEO, HFH GLA. "OTAC is providing a wonderful gift that will improve the lives of our senior and veteran partner homeowners."
HFH GLA's  Home Repair Program helps low-income homeowners alleviate health and safety issues in and around their home by providing repairs and non-cosmetic improvements.  With OTACs help, HFH GLA will be able to provide disabled partner families with additional resources. This program aligns with HFH GLA's desire to repair and serve more households across the greater Los Angeles area with a focus on the veteran population.
According to the American Occupational Therapy Association, currently, there are nearly 1.5 million Americans serving in the armed forces and 22.7 million veterans, meaning the issue of veteran care will continue to grow. As experts in this area, occupational therapists work with veterans to increase their independence in functional, meaningful daily activities. Having accessible homes is just one way occupational therapists use their expertise to serve this population.
Habitat for Humanity was founded on the premise that everyone deserves a decent, sustainable and affordable place to call home. Every five minutes a Habitat for Humanity home is built or renovated somewhere in the world.
About Habitat for Humanity of Greater Los Angeles
Habitat for Humanity of Greater Los Angeles (HFH GLA) strives to eliminate substandard housing through advocacy, education and partnership with families and individuals in need to build decent, sustainable and affordable housing. Since 1990, HFH GLA has built and renovated more than 900 homes locally and worldwide, transforming the lives of hundreds of individuals. HFH GLA is a GuideStar® Valued Partner and has achieved the coveted Charity Navigator 4-Star rating awarded to non-profits for sound fiscal management and commitment to accountability and transparency. For more information, please visit our website or call 310-323-4663.
###
Media Contacts:
Angela Moore
Starfish PR
C: 310-429-8868
angela@starfish-pr.com