It takes a lot of people with different skills to accomplish our goal at Habitat for Humanity of Greater Los Angeles (Habitat LA): to change lives by building homes. The members of our community who are working at the Henderson build site in Long Beach recently shared their insights and experiences. Owning a home can have an amazing effect on a family, but that home also impacts everyone involved in building it.
On January 23, 2018, there were about 30 people working on the final stages of construction on the four homes on the Henderson build site. On site were the Habitat LA construction crew, AmeriCorps volunteers and other volunteers, including retirees fondly referred to as "Rusty Nails."
Each builder came from a different background. Among the group was a retired geologist and a former teacher. There was a crew member working on his first house and another who had built nearly 100 houses as a volunteer with Habitat LA. Another volunteer had built houses with Habitat in South Carolina last year and recently moved to Los Angeles.
­Throughout their Habitat experience, one thing connects this diverse group: the families and the homeowners. Stephanie Ham explained, "Many family members become involved; they even become team leaders. It's about more than just the ownership of the home."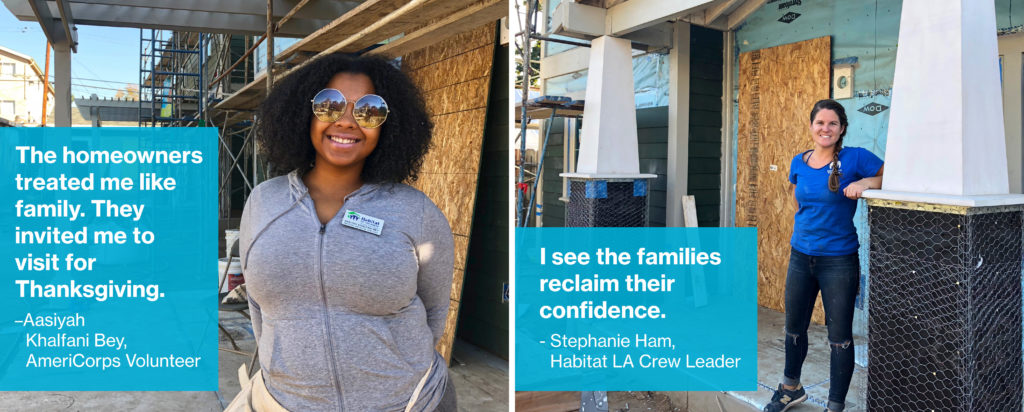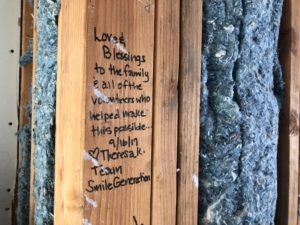 Participating in a Habitat build is a special experience for the crew, one of whom said, "[Building] is something I've always enjoyed but now it's for a higher purpose."
The bond the builders form with each other and the homeowners transforms all of them into one Habitat family. "I come here each day and work with hardworking people. I meet the family, and I want to make sure everything is done perfectly for them and that it's what they want."
The Henderson Project is a 4-home community currently being built in Long Beach. Each of the 3 bedroom, two bathroom homes is 1,289 sq. ft. and will have drought tolerant yards and energy efficient heating systems. Construction started in March 2017 and is expected to be completed later this year. These houses will be the future homes of the Hayes, Chavez, Nall, and Ortiz families.