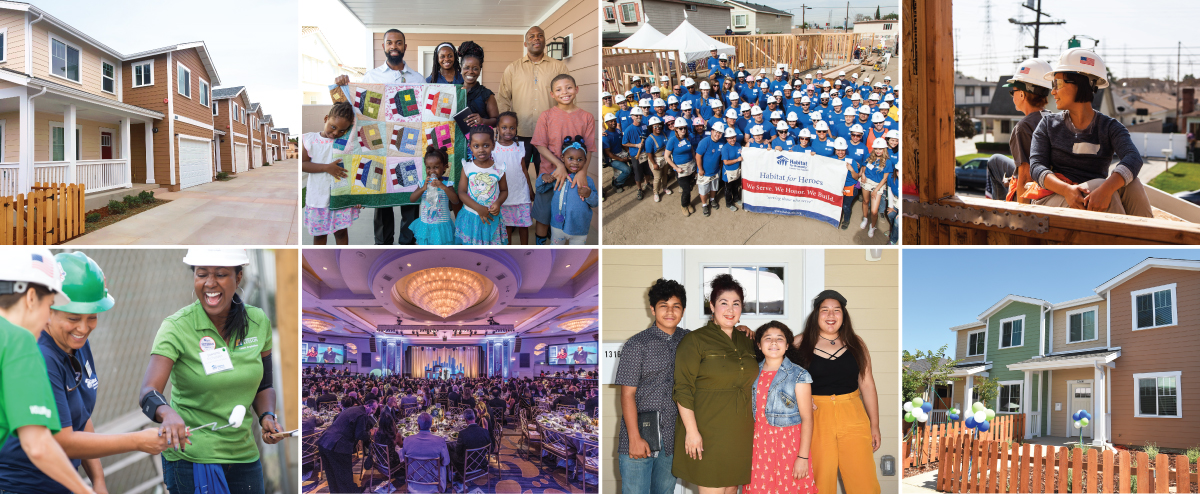 Habitat for Humanity of Greater Los Angeles (Habitat LA) is expanding its service territory to encompass the San Fernando, Santa Clarita and Antelope valley portions of Los Angeles County, effective immediately. Habitat for Humanity International, the global organization's headquarters office based in Atlanta, awarded Habitat LA the additional service area after the previous Habitat organization in the area announced it had merged with a veteran-focused nonprofit.
"We thank Habitat for Humanity International for entrusting us with this new territory and look forward to partnering with residents and leaders in this region to serve families and individuals in need of safe and affordable homes," said Erin Rank, President & CEO, Habitat LA.
Habitat LA will expand its services to these communities based on Habitat LA's strong track record of success serving the greater Los Angeles area for the last 27 years. Having recently completed its 800th home, Habitat LA has been a leader and strong voice for affordable housing in Southern California, and has been a champion of building homes in partnership with families seeking a better life.
"Habitat LA is one of the nation's leading affordable housing builders and advocates," said Sue Henderson, Habitat for Humanity International's Vice President, US and Canada. "We are excited that Habitat LA will grow its mission to San Fernando, Santa Clarita and Antelope valleys. With this new expansion, Habitat will be able to continue partnering with families in the area to turn their dreams of owning safe, decent and affordable homes a reality."
Habitat LA is now accepting applications for their Home Preservation Program, which offers home repairs to help alleviate health and safety issues for low-income homeowners. Simultaneously, they will begin looking for sites to develop future new homes and offering their Pathways to Homeownership program for interested residents. The organization will also be researching possible locations to expand their retail stores, called Habitat for Humanity ReStores.