Bellflower, CA – March 13, 2017: Habitat for Humanity of Greater Los Angeles (Habitat LA) recently elected two new members to serve on its Board of Directors: LeAnne Romesburg, Human Resources Director at Lowe's Home Improvement, Inc. and John Sykes, Vice President of Operations at Suffolk Construction.
"The addition of these two new Board members brings diverse experience and a wealth of knowledge to Habitat LA," said Erin Rank, President & CEO of Habitat LA. "Their expertise will help us to build more houses to serve more families throughout greater Los Angeles."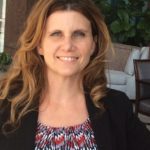 LeAnne Romesburg is Human Resources Director for Lowe's Home Improvement, Inc., and is responsible for leading the human resources function for stores in California, Nevada and Hawaii. LeAnne joined Lowe's in 2003, and has worked in multiple regions across the United States including Ohio and Florida, as well as serving in HR and leadership development roles at Lowe's corporate headquarters in Mooresville, North Carolina. LeAnne received her Masters' degree in Human Resources from Rollins College in Winter Park, Florida. In addition, she holds both a B.A. and M.A. in English from California Polytechnic State University, San Luis Obispo. Over the past 13 years, Lowe's has donated over $1.3 million to Habitat LA. Additionally, over 600 Lowe's associates have contributed more than 7,300 hours to help hard-working low-income individuals and families achieve the dream of homeownership.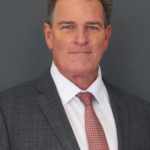 John Sykes is Vice President of Operations for Suffolk Construction and has more than 30 years of extensive construction experience across a wide range of market sectors. In his role at Suffolk, John is responsible for overseeing day‐to‐day operations in support of the firm's mission and vision, and ensuring the overall performance of his project teams. Throughout his career, John has managed construction of some of the most recognizable projects in Southern California, including a build-out of the Walt Disney Studios Master Plan, construction of Disney's California Adventure Theme Park in Anaheim, and Americana at Brand, a mixed‐use community with residential, retail, dining and entertainment in Glendale. John is also a member of the Board of Suffolk's Giving Circle charitable fund and the Suffolk Cares Committee. He earned his Bachelor of Science degree from California State University, Chico. Suffolk Construction continues to be involved with Habitat LA through special events and project support.
Habitat LA's Board of Directors are responsible for establishing policy and guiding the affiliate's efforts to create a world where everyone has a decent place to live. Habitat LA Board Members serve three-year terms with an option to renew.
About Habitat for Humanity of Greater Los Angeles
Habitat for Humanity of Greater Los Angeles (Habitat LA) brings people together to build homes, communities and hope. As the top nonprofit homebuilder in the greater Los Angeles area with five consecutive Charity Navigator 4-Star ratings, Habitat LA has partnered with volunteers, donors and Habitat homeowners to build, renovate and repair more than 1,200 homes locally and worldwide since 1990. The lives of thousands of individuals have been transformed as a result of having a decent and affordable place to call home. Habitat homeowners help build their own homes and pay an affordable mortgage. By supporting Habitat LA through volunteerism, donations and supporting affordable housing, everyone can help families achieve the stability and self-reliance they need to build a better future. To learn more, visit habitatla.org.
# # #
Contacts:
Yvonne Lara
Habitat LA
424.246.3187 direct
310.508.5783 cell
ylara@habitatla.org
Angela Moore
Starfish PR
310-429-8868
angela@starfish-pr.com