National Week of Student-Initiated Advocacy and Action to Take Place April 12-18

LOS ANGELES (March 12, 2015) – In the United States, 5.3 million households live in substandard housing. A statistic like this demonstrates that greater access to housing is needed for all hardworking families and individuals. Act! Speak! Build! Week (ASBW) is a national Habitat for Humanity initiative designed to educate youth on housing issues and to give them a forum for taking action.
This year's premier activity is a door-decorating contest "A Key to Inspiration." Here's how it works:
Take a common door and decorate it in a creative way to raise awareness about the need for affordable housing.
Submit an entry form and photo of your door by March 20th to youthprograms@habitatla.org for the chance to win prizes and have your door featured during the ASBW kickoff event.
Prizes will be awarded to the door that best demonstrates this year's theme chosen by a panel of judges as well as the door with the most likes on the Habitat LA Facebook page.
"We are looking forward to engaging our local youth, including actor Donis Leonard Jr., in our door decorating contest or one of our other advocacy activities," says Erin Rank, president/CEO of Habitat LA. "Act! Speak! Build! Week is a great way for us to encourage the next generation to do more and think more about the growing need for decent housing as costs continue to rise."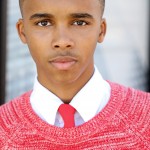 Habitat LA is excited to have actor Donis Leonard Jr. of the SHOWTIME hit series 'House of Lies' as this year's ASBW youth ambassador. Leonard is encouraging the youth of all ages, local schools, universities and youth groups to participate in one of Habitat LA's ASBW activities and sign up as an advocate.
"I am honored and happy to be the 2015 Habitat LA Youth Ambassador of Act! Speak! Build! Week in Los Angeles," said Leonard. "I enjoy volunteering with Habitat LA and recognize the importance of affordable housing especially in a city as large as Los Angeles."
About Habitat for Humanity of Greater Los Angeles
Habitat for Humanity of Greater Los Angeles (Habitat LA) strives to eliminate substandard housing through advocacy, education and partnership with families and individuals in need to build decent, sustainable and affordable housing. Since 1990, Habitat LA has built and renovated more than 1,000 homes locally and worldwide, transforming the lives of thousands of individuals. Habitat LA is a Guide Star® Valued Partner and has four consecutive Charity Navigator 4-Star ratings awarded to non-profits for sound fiscal management and commitment to accountability and transparency. Habitat for Humanity International recognized 14 affiliates out of more than 1400 as Affiliates of Distinction for 2015-2017 and Habitat LA is proudly one of them. For more information, please visitwww.habitatla.org or call 310-323-4663.
###
Media Contact:
Jo-An Turman
Habitat for Humanity of Greater LA
(310) 749-6613
jturman@habitatla.org