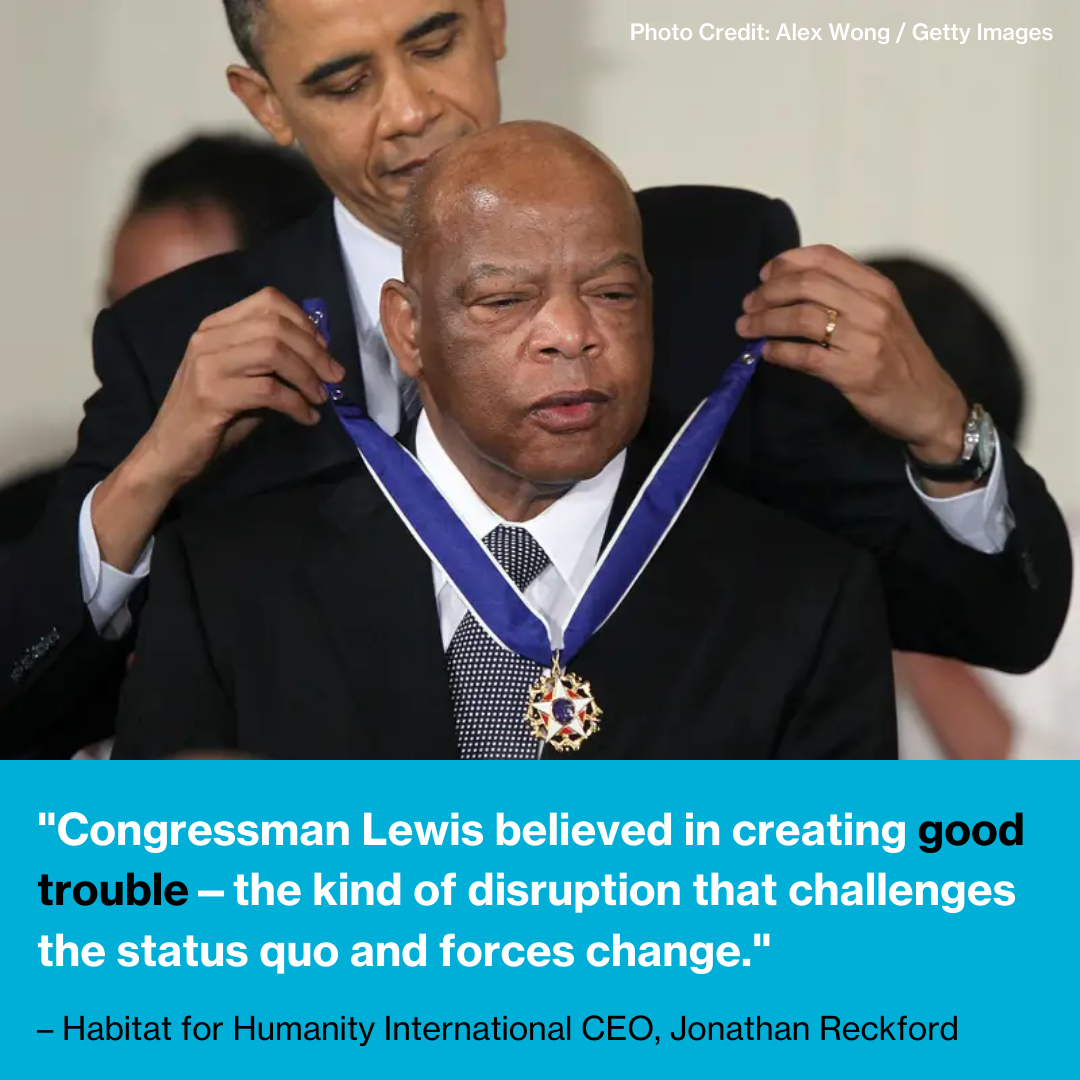 Habitat for Humanity International CEO Jonathan Reckford issued the following statement on the passing of Congressman John Lewis. Lewis represented Georgia's 5th Congressional District, which includes Habitat's Atlanta headquarters.
"John Lewis was an American hero. He was a champion for our country and our city of Atlanta. And he was a builder. A builder of peace and justice, and a builder of the Beloved Community that we seek. He built with every tool he had, and when he had only his body to give, he gave that too. From the Edmund Pettus Bridge to the halls of Congress, John Lewis showed that a single person with a commitment to righting injustices has the power to effect change.
"Habitat for Humanity mourns the loss of our congressman, who through a lifetime of activism and public service has been a beacon of righteousness. Congressman Lewis was always there for Habitat and the families we serve when we and they needed him, and we will all sorely miss his leadership and counsel.
"Congressman Lewis believed in creating good trouble—the kind of disruption that challenges the status quo and forces change. John Lewis has gone home. His work here is incomplete, but he has shown us the way. Today we mourn. Tomorrow, we make some good trouble of our own."