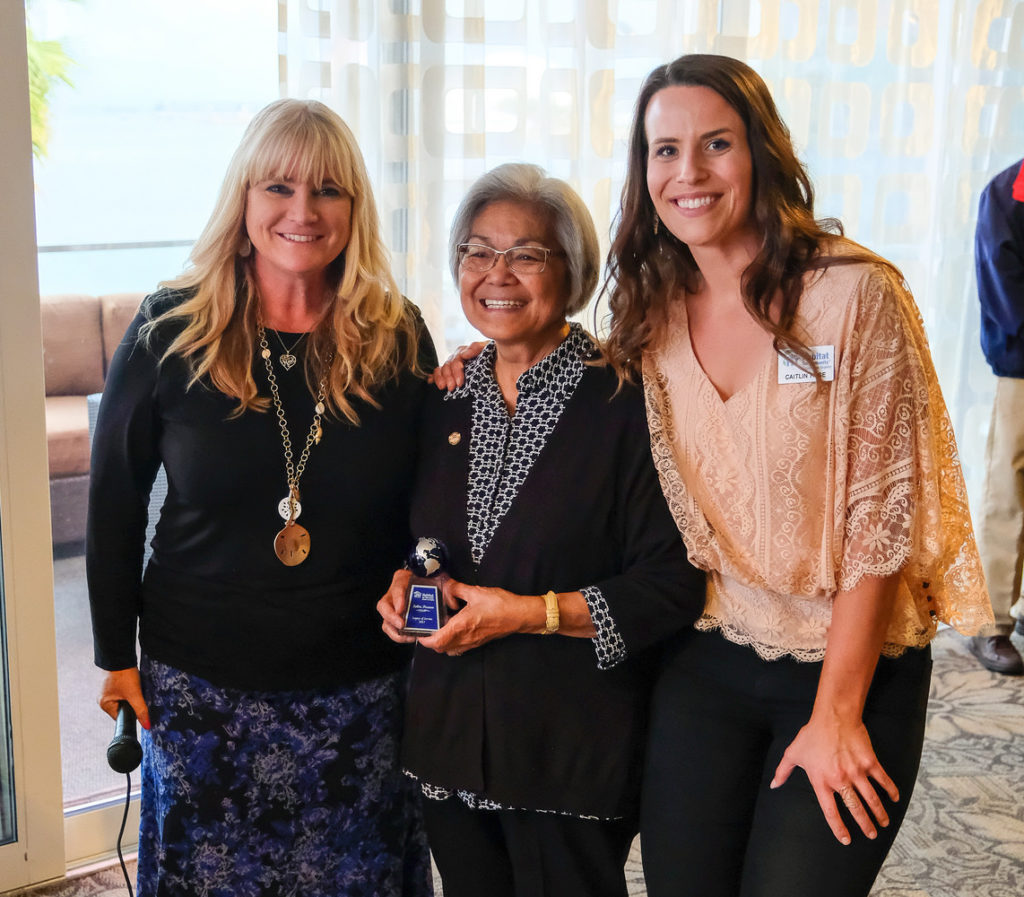 Habitat LA is happy to announce Lolita Pizarro as our Volunteer of the Month.
Lolita responded to a Habitat LA ad in 2009, requesting office help and nine years later, Lolita has become a vital asset to our volunteer team. Her hard work and commitment to the job have made her a valuable resource to the department.
After working with the Department of Defense for 45 years, Lolita knew she wanted to continue serving her community and felt that Habitat LA would be the best choice. When asked why she has been with Habitat LA for so long, Lolita replied, "Knowing I am helping families who need housing is very gratifying. Helping other people is important. I enjoy doing that."
Today Lolita is known to the Habitat LA family as Grandma Lee. She has two grandchildren of her own and spends most of her time with them. When she is not volunteering, Lolita likes to travel and explore the ways of new cultures.
Caitlin Rose, Manager of the Volunteer Department said, "Lolita has become everyone's honorary grandmother here at Habitat LA! Her warmth and infectious smile radiate throughout our offices and we are incredible lucky to have a woman of her caliber working alongside us. During the last nine years, she has provided thousands of hours of data entry assistance, allowing our department to function and run smoothly. If we could all be a little more like Grandma Lee, I truly believe this world would be a better place."
If you are interested in volunteering with Habitat LA, contact Caitlin Rose, Volunteer Services Manager, at crose@habitatla.org or 424-246-3189, or click here.