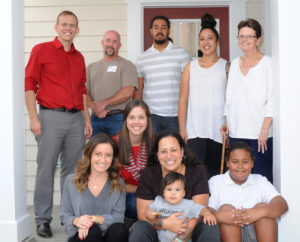 On Saturday, February 10th, Thrivent Investment Management will be hosting an Estate Planning Seminar (Estate Planning – Remembering your Children, Churches & Charities) at the Bethany Lutheran Church (4644 Clark Ave, Long Beach 90808).
There will be a resource fair with representatives from organizations that include Habitat for Humanity, Long Beach Rescue Mission, New Hope Grief Support Community and Christian Outreach in Action. You will be able to meet with those representatives as they offer information about Thrivent and subjects such as Estate Planning.
Refreshments will be served.
For more information, contact Amy Flynn, Director of Major Gifts, at aflynn@habitatla.org.