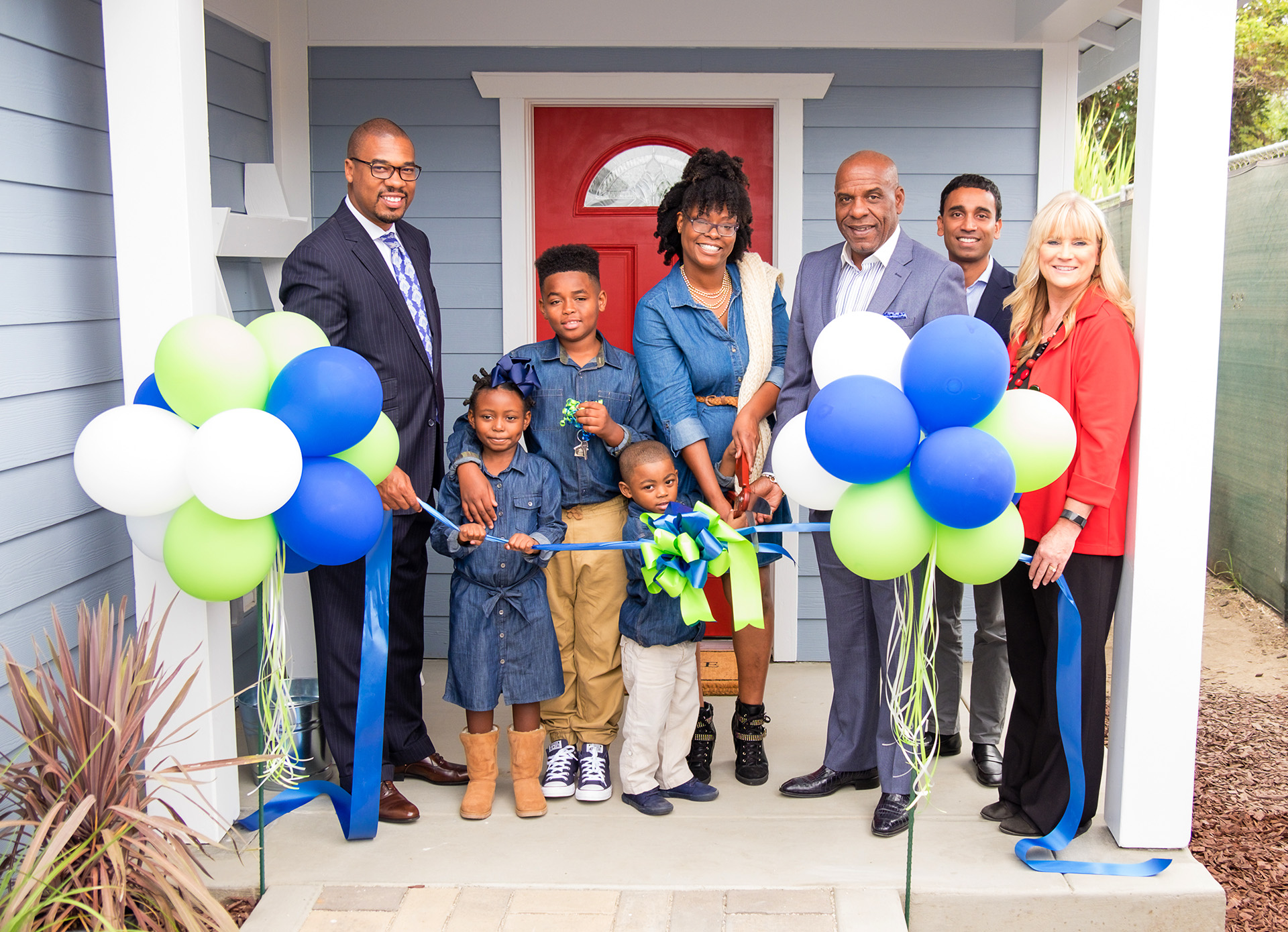 On Monday, October 30, in partnership with Delta Air Lines, Habitat LA dedicated our 800th home built since our founding in 1990. During the dedication, partner homeowner, Denise Harris and her family, were presented with the keys to their new home.
Over the six week construction period, more than 400 volunteers from Delta Air Lines worked alongside Habitat LA staff, local business volunteers and Ms. Harris to build a brand-new home for her family of five who currently live in a two-bedroom home in Harbor City.
Their new home was funded by Delta's In-Flight Recycling Program and is part of a multi-year, $900,000 pledge by Delta to help build affordable housing in Los Angeles. Since 1990, Delta has donated more than $1.3 million to Habitat LA. Additionally, Delta has constructed and renovated more than 253 Habitat homes in 12 countries.
It was an emotional day filled with many special moments for both the Harris family and attending guests as Denise shared her gratitude for this new beginning. "I love that Habitat for Humanity is not a hand out but a hand-up, all I needed was that hand up, that extra push to put me on the path to becoming a homeowner and help me fulfill my dream of a better life for my children," Denise shared. "I am grateful for all the volunteers, staff and sponsors I have met on this journey and consider all of them part of my extended family"
To see photos from the day, CLICK HERE. Hear Denise's full speech below or HERE.