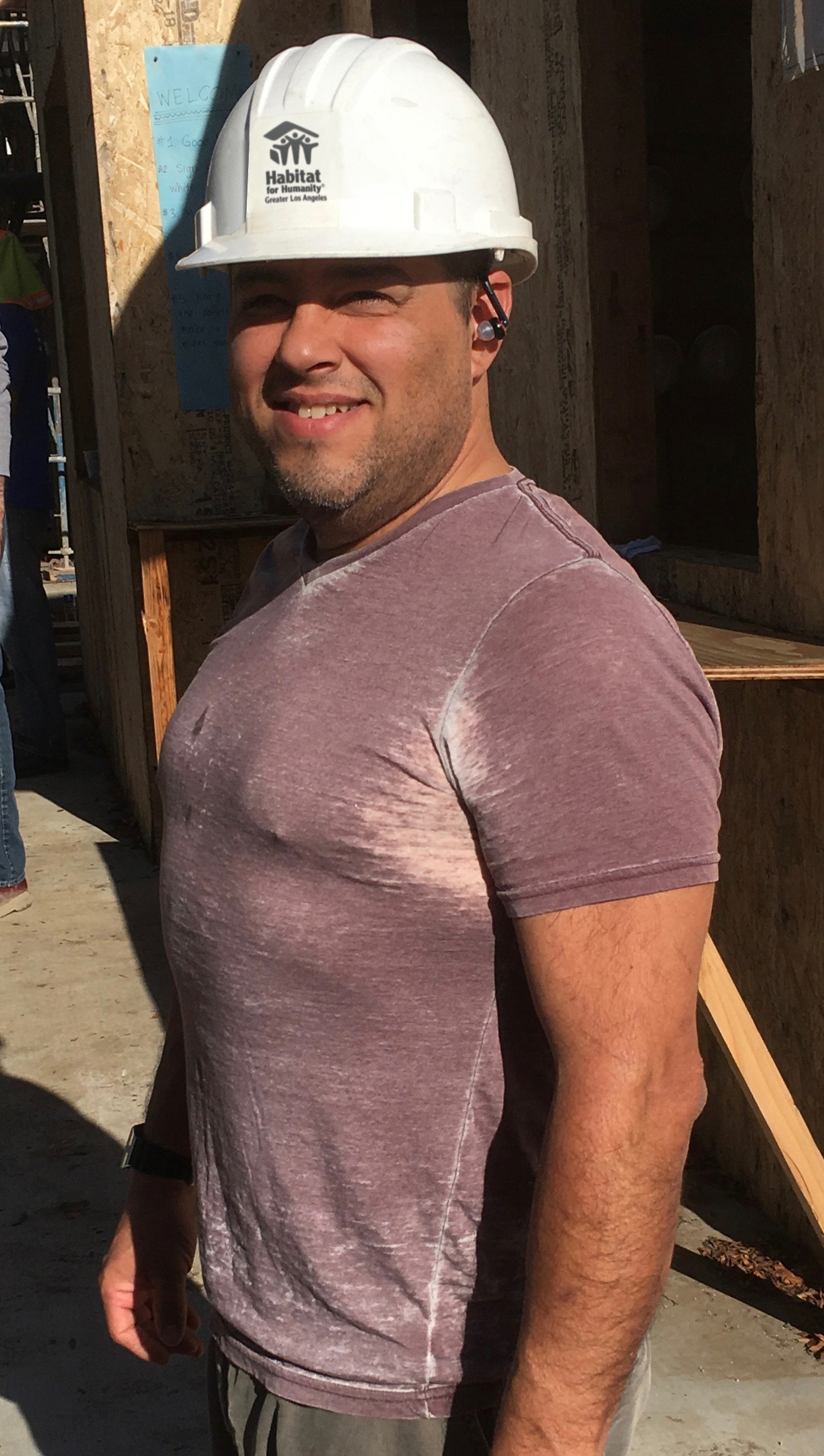 Carlos Valdez first caught what we call "Habititis" two years ago, when his local congregation, St. James Catholic Church of Redondo Beach, came out for a build day.
"I had always wanted to participate in a Habitat day, and when I finally got to do it, I loved it," he says. He was quick to sign on for the next St. James build day six months later, and the one after that. He soon found that one or two times a year was only whetting his appetite for more. So, he started coming by himself even more often. Before long, he was building at a new home site two, sometimes three Saturdays of every month.
During the week, Carlos works as a wheelchair technician for South Bay Home Health, building, repairing, and customizing wheelchairs. He's always had a knack for mechanical things, and knows his way around a toolbox, but he had almost no home construction experience when he started volunteering.
His favorite tasks on the construction site are the back-breaking jobs most people tend to shy away from: heavy lifting, digging trenches, moving gravel, and rough framing. "I like the grunt work," he says, mincing no words. A typical group of volunteers has no shortage of people who can paint or attach doorknobs. "I always pick the hard jobs because it's more work, and because I feel it's how I can be of the most use."
Volunteering and giving back to his community were an important part of Carlos' life long before he became a familiar face on our construction sites. His love of the outdoors convinced him to spend time maintaining trails and restoring native habitat around Big Bear. There too, he was the guy who always volunteered to carry the big pick and bust up rocks to make trails smoother.
Carlos considers his Habitat Saturdays an antidote to the stress and grind of the work week.
I could have the worst week at work, but then I show up at Habitat and it gets rid of all the stress. It's like a free therapy session. . . with a lot of toys to play with, and good people.Carlos Valdez, Habitat LA Volunteer of the Month
If you are interested in volunteering with Habitat LA, contact Caitlin Rose, Associate Director of Volunteer Services, at crose@habitatla.org or 424-246-3189, or click here.