Culver City has generously donated vacant land and waived all building permit fees for ten new homes. This project will be Habitat LA's first affordable ownership housing project built in Culver City. The new development features six new detached single family homes with three bedrooms and two bathrooms and four new attached homes with three bedrooms and two and a half bathrooms. The homes align with Habitat LA's commitment to sustainability and efficiency and is part of Habitat LA's Building a Greater Los Angeles campaign with a goal to invest $100 million by 2020 into revitalizing neighborhoods across greater Los Angeles.

Meghan Sahli-Wells, Culver City Councilmember, recently posted the following on her blog. We are grateful for the support of the Councilmember and the City of Culver City.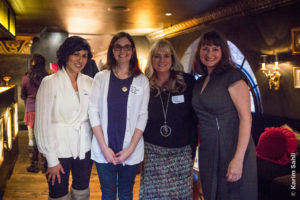 This week I had the honor of hosting a fundraiser for an outstanding non-profit: Habitat for Humanity Greater Los Angeles. In partnership with Culver City, they're building 10 beautiful, affordable homes for deserving families right here in our city.
My fundraising goal was $7,000. That is the amount it will take to put air filtration units in each of the ten homes. So far, we have raised $6,420 leaving just a $580 gap to achieve that goal!
Please consider donating to reach – and maybe even exceed – the $7,000 fundraising goal.
To all who attended and contributed, and to the Culver Hotel for partnering on this fundraiser: