Inspiring messages from Habitat LA's faith partners
"Seeking to put God's love into action, Habitat for Humanity brings people together to build homes, communities, and hope." To help execute on that mission statement, Habitat LA welcomes and collaborates with a multitude of partners throughout the Greater Los Angeles area.
"Bringing different faith traditions together to serve in ministry has never been more important," says Chris Untiet, Habitat LA's Director of Faith Relations. "In a time when so much divides different faiths around the world, how great is it that our faith partners can unite to help a family in need achieve the dream of homeownership?"
Each community of faith offers a rich spiritual tradition that brings even more meaning to Habitat LA's mission. In celebration of spring's many holidays, we asked members of our faith coalition to share their reflections on the season.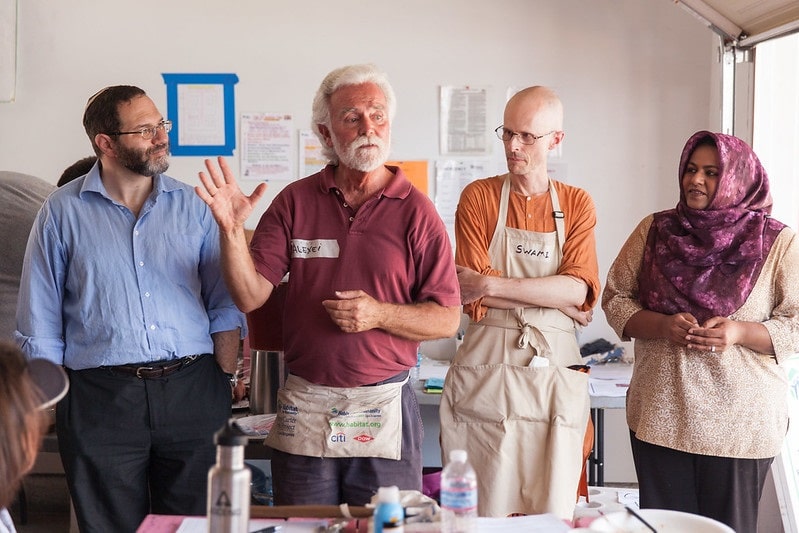 In the words of Saint John of Damascus, the Feast of the Resurrection of Christ "is the chosen and holy day, first of sabbaths, king and lord of days, the feast of feasts, holy day of holy days…" Without the Resurrection, the initial disciples of Christ would have remained the broken and hopeless band, which the Gospel of John describes them as being following the Crucifixion. But when they experienced the Risen Christ, his resurrection became the basis of everything they said and did as it must be for Christians today.
In a real and concrete way, Habitat helps men and women transition from the darkness of Calvary to the splendor and hope of the Resurrection, from the darkness of not possessing a home to the brilliant light of being a homeowner and contributing to the upbuilding of our communities."
Rt. Rev. Alexei Smith, Archdiocese of Los Angeles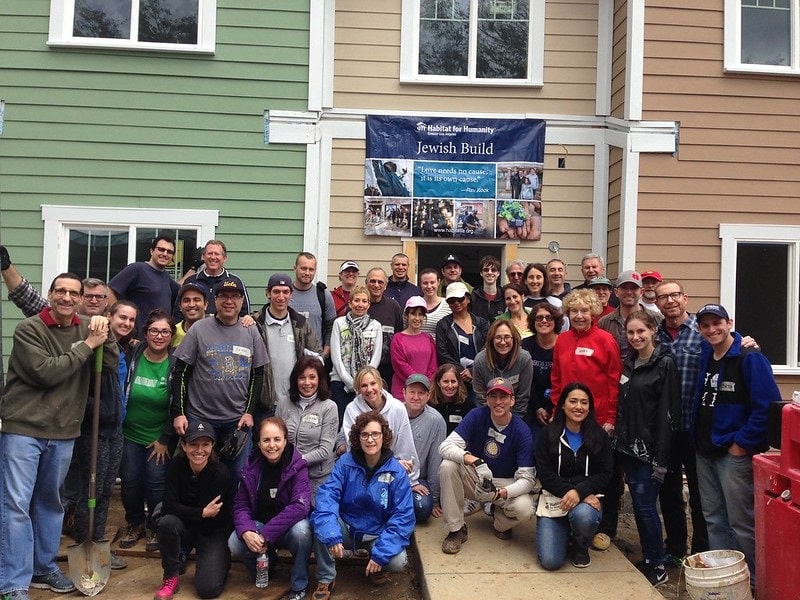 Passover celebrates the Jews' escape from slavery and a return to their home in Israel. This holiday is not only a celebration of freedom but also a chance to reflect on those today who are not yet free and do not have a home.
Habitat LA's work to restore communities and to help people find home again reflects the sacred mission of Sinai in that everyone should be free and have a home to which they can return.
Gail Rodkin, Habitat LA Jewish Coalition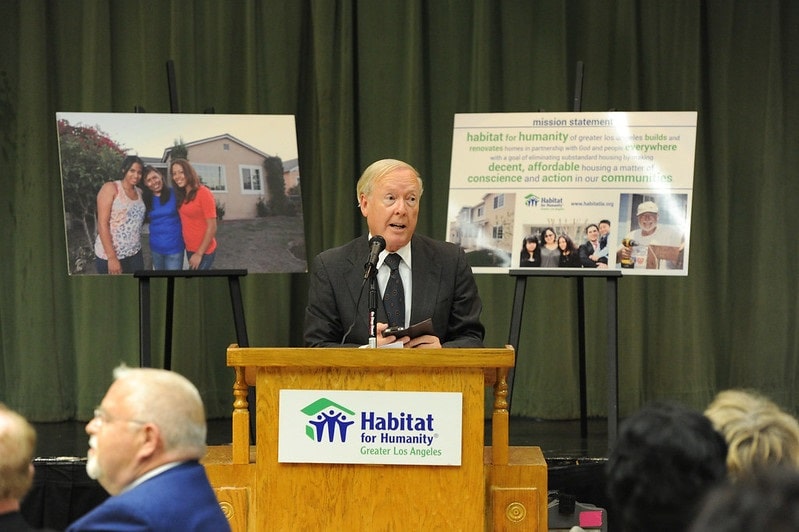 The importance of 'doing,' of arising to serve and to accompany fellow souls, must be harmonized with the notion of 'being,' of increasing one's understanding of the divine teachings and mirroring forth spiritual qualities in one's life." (Universal House of Justice, December 29, 2015) Last month, Bahá'ís all over the world celebrated the Bahá'í New Year, Naw Ruz, on the first day of spring. In April, Bahá'ís celebrate Ridván, regarded as the "Most Great Festival" and the "King of Festivals." Ridván (pronounced "riz-wan") is an Arabic word meaning "paradise" and is a twelve-day festival that recalls the beginnings of the Bahá'í Faith in 1863. Like Naw Ruz, which celebrates springtime and a spiritual renewal, Ridván also signifies a religious renewal in the sense that Bahá'u'lláh proclaimed His Mission as the latest Manifestation of God for this day, renewing the same spiritual principles revealed by the Messengers of the past in what Bahá'ís refer to as "progressive revelation."
"Arise, and proclaim unto the entire creation the tidings that He who is the All-Merciful hath directed His steps towards the Ridván and entered it. Guide, then, the people unto the Garden of Delight which God hath made the Throne of His Paradise."(Bahá'u'lláh, cited by Shoghi Effendi in "God Passes By")
Bahá'ís, like those who serve with such distinction in Habitat for Humanity, understand that service to others benefits not only those in need but also facilitates one's own spiritual growth.
Randolph Dobbs, Los Angeles Bahá'í Center
If you would like to learn more about Habitat LA's faith coalitions, please contact Chris Untiet, Director of Faith Relations.