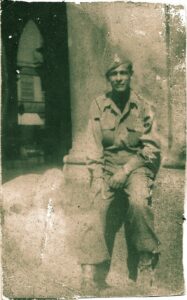 Born in Globe, Arizona in 1924, it wouldn't be too long before Richard Salas began traveling the world. He was the eldest son and first child of five for his parents Patrocinio and Soledad Salas, both from Mexico. His family moved to Los Angeles while he was in elementary school.
Richard then attended historic Jefferson High School where he developed a love for the sport of boxing. He was later drafted into the Army to serve in World War II.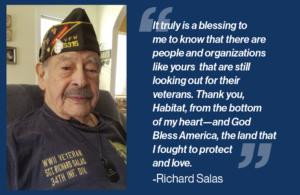 Richard's tour began in February of 1941. Joining the 34th Infantry "Red Bull" Division, he traveled to Africa and Europe including Switzerland and Italy—where he fought in the Battle of Anzio. Richard ultimately earned the rank of Buck Sergeant and received his honorable discharge in November of 1945.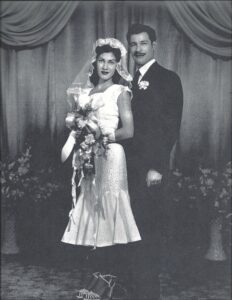 Several years later, Richard met his soon-to-be wife Rosa Natividad at a dance hall in Downtown Los Angeles—not surprising as they were both fabulous dancers! Born and raised in El Paso, Texas, Rosa came from a family of nine children. She and Richard married and together they purchased their first and only home in Pico Rivera. They would raise six children there—five daughters and one son.
Sadly, Rosa passed away in February 2010, but Richard continues to live in their Pico Rivera home. He has 11 grandchildren, 18 great grandchildren, and 4 great-great grandchildren.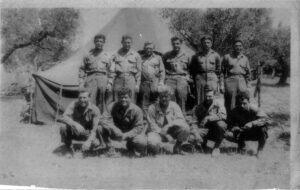 Repairs Habitat LA will make to Richard's home include:
• Replacement of security doors and fascia
• Repair of safety rails, entry posts, and rafters
• Exterior painting of home and garage
Together, we can help more veterans have a safe, decent place to call home! Will you help us give back to our heroes? Your support will help us serve more veterans like Richard year-round through affordable homeownership, home repairs, and homebuyer education.