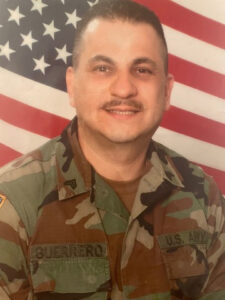 For native Angeleno Oscar Guerrero, a decision he made as a teenager would become a life-altering move. "Either stay in the gang and face being locked up or losing my life—or do something positive with my life."
Aware of the potential challenges he faced if he remained in the neighborhood, Oscar enlisted in the Army at just 17 years old. His first stop was Fort Dix, NJ for basic combat training and then on to the Army Quartermaster School in Fort Lee, VA. Oscar soon returned home where he became a member of the California Army National Guard, 40th Infantry Division.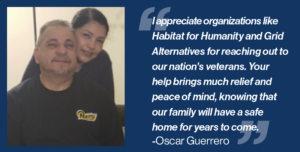 When Oscar's National Guard unit was called into federal service to assist during the Los Angeles riots, "I realized that the city that I was born in and caused trouble in was now a place where I would be in uniform to defend it." He also recalled that "standing side by side with law enforcement agencies and walking through the city and police stations with a loaded weapon in my hand seemed very weird." Still, Oscar was glad to be there. "I knew we made a difference."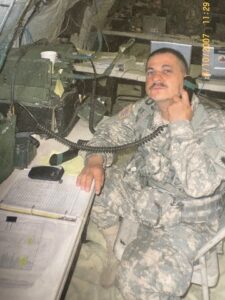 His division was ordered to active duty again in support of Operation Enduring Freedom. Oscar then returned to the States where he continued his service in the National Guard until his honorable discharge. "I am honored to have served and to have had the privilege to wear the uniform of the best military in the world." He has no regrets on the decision he made so many years ago.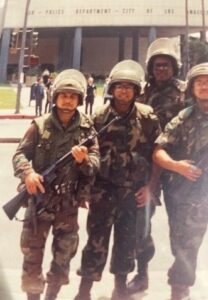 Repairs Habitat LA will make to Oscar's home include:
• Exterior repairs of windows, stucco, trim, fascia
• Exterior paint
• Rain gutter repairs
• Back door and garage door replacements
Together, we can help more veterans have a safe, decent place to call home! Will you help us give back to our heroes? Your support will help us serve more veterans like Oscar year-round through affordable homeownership, home repairs, and homebuyer education.