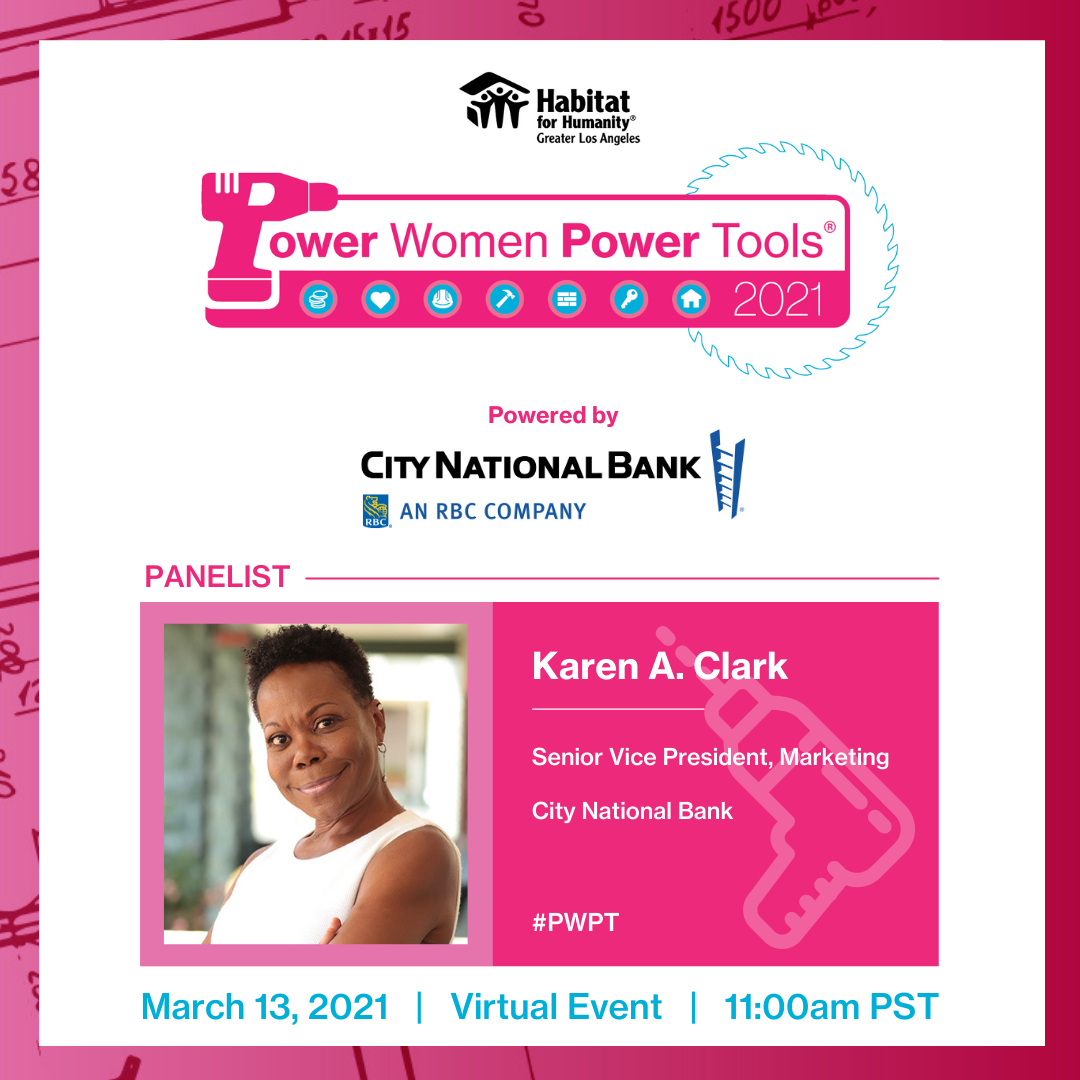 Karen A. Clark serves as the Multicultural Strategy Manager at City National Bank, where she works with internal partners across business lines to help solidify City National's commitment to inclusion.
Ms. Clark develops marketing and advertising strategies to serve clients from diverse communities while also building partnerships that are beneficial to multicultural business development. Additionally, she manages inclusion initiatives through the bank's 12 Employee Resource Groups. Ms. Clark is a member of the CEO-sponsored Diversity, Equity, and Inclusion task force.
Prior to joining City National, Ms. Clark worked with U.S. Bank, Bank of America, and Operation HOPE, Inc., a nonprofit organization.  Active in the community, Ms. Clark serves on five nonprofit boards in addition to coaching and speaking on personal branding, inclusive ally-ship, and leadership, as well as financial fitness.
Under Ms. Clark's leadership, City National ranked among Forbes' "Best Employers for Diversity" from 2018 to 2020.
Click here for more information on our virtual 2021 Power Women, Power Tools®!