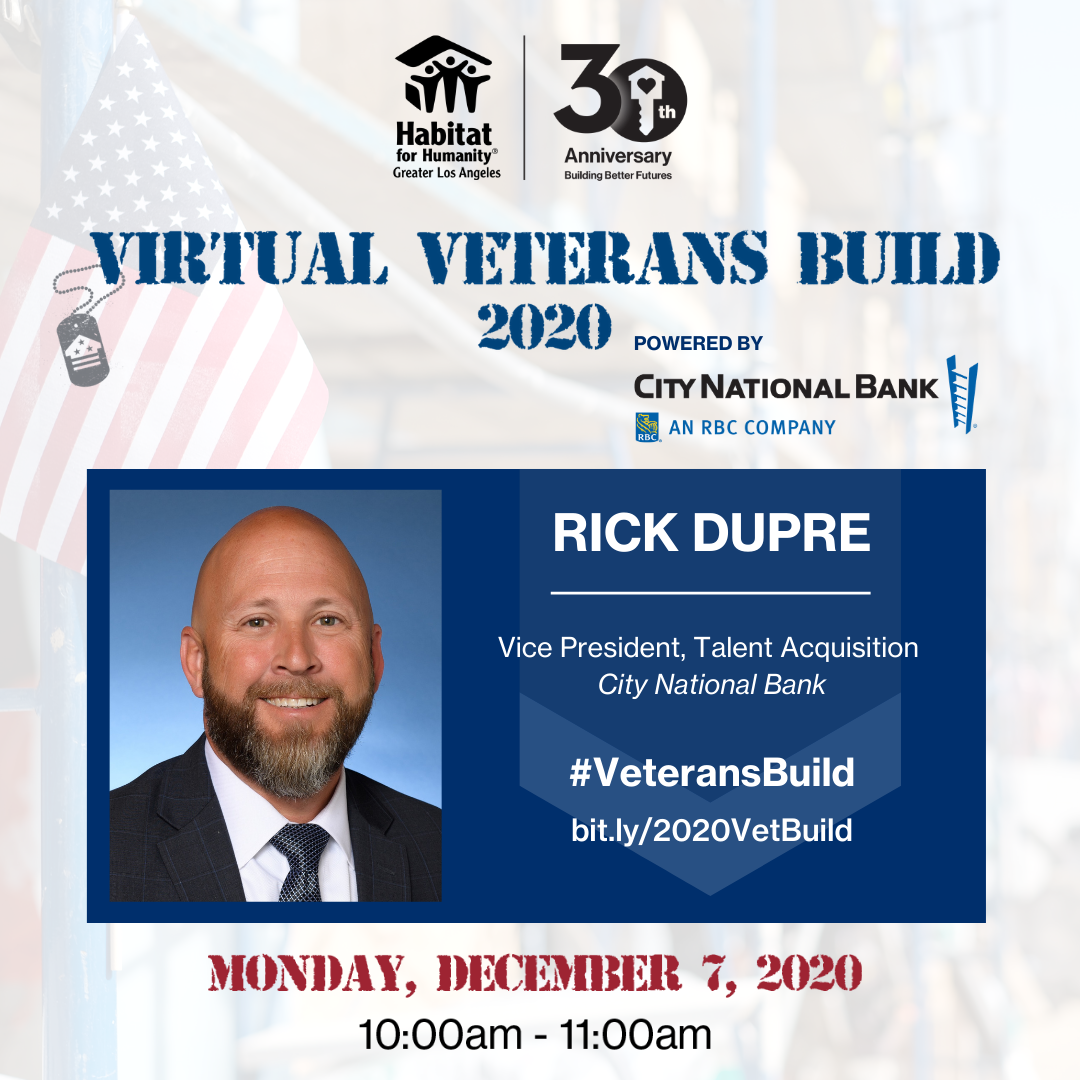 Rick Dupre is a Vice President of Talent Acquisition for City National Bank. He manages a team that supports various sales divisions throughout the bank in the recruitment of mid to senior-level positions. Mr. Dupre has 20 years of experience leading recruiting teams in the financial industry across the United States.
He is the co-chair of the City National Veterans and Military Network, a partner to City National in its commitment to hire, support and retain colleagues with prior military service and those serving in the National Guard and Reserve, and to support and honor City National colleagues and their families on active military deployment. Mr. Dupre has also volunteered with the National MS Society for 15 years, where he is a Bike MS team captain. Through his teams, he has helped raise over $300,000 to help find a cure for multiple sclerosis.
Click here for more information on our virtual 2020 Veterans Build!