Jan Karl has been volunteering with Habitat for Humanity for several years and currently serves as a member of the Board of Directors for Habitat for Humanity of Greater Los Angeles (Habitat LA). Jan is a valuable member of our 2019 Los Angeles Builders Ball Host Committee and we are honored to share more with you about this power woman and her dedication to Habitat LA and her community.
What or who inspires you to give back to your community?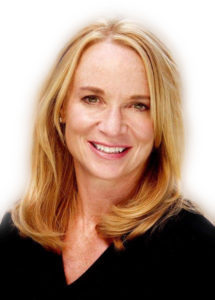 My mother has always been my inspiration. We lost her just after Christmas this past year. Up until her passing, she continued to volunteer and help others. She was an avid volunteer all her life (and while raising 5 kids) and I constantly witnessed her giving back and helping others all my life! She continued to give even as her own health declined in recent years. Now I must carry on for my Mother to inspire others to give back.
Why do you support Habitat for Humanity? How long have you been involved?
I support Habitat for Humanity because I believe in the mission – to help families in need – to fulfill the need to have a place to call home. In our business of construction, I see how Morley Builders' projects add to economic growth and stability. New construction provides a brighter future and creates hopefulness. I've been involved with Habitat LA for the past few years and am proud to serve as a Board Member. To be part of a build day is an incredibly powerful experience, especially to meet the families whose lives change because of so many volunteers and donors.
Please share a special Habitat memory.
My favorite Habitat memory is from my first "Power Woman, Power Tools®" build day. A team of "Women of Morley" joined me and we had a great and hardworking day helping to build homes.  Hearing the families speak that day, about their appreciation for all that we volunteers were doing, made it so very meaningful and heartfelt. As we listened, there were a lot of damp eyes.
We left sweaty and sore, yet beaming and smiling from ear to ear, knowing that our efforts helped others to find a place to call home.
What emoji would you say best describes you? 
The 👍 emoji since I'm usually ready and willing.
The 😂 emoji because I love to laugh and I love great humor.
The 🏄‍♀️ emoji because I love summer and all outdoor sports…and I can still get up on the easy waves.
More about Jan Karl
Construction insider Jan Karl spearheads Morley's project development initiatives. Her focus is on guiding the company to its next era of success via smart, strategic growth. She works to align specific client and project needs to the capabilities of Morley's in-house teams, always with an eye on identifying precisely the right project fits. Ultimately, she knows it has been our ethics and the upstanding way we do business that sets Morley apart; it has led to both a higher standard of construction quality and an impressive on-time, on-budget track record. Clients appreciate the investment she makes in long-term relationships, her extensive experience on the development side of corporate construction and her open and honest communications. Passionate about both quality construction and getting the word out about Morley's differentiated service offerings, Jan foresees an exhilarating future both for those who choose to partner with Morley as well as for the company itself. As a leader, she beams with pride when she sees her teams taking initiative, anticipating and solving problems with an entrepreneurial spirit. Jan has served as President of the Los Angeles Headquarters Association, is a board member of the Los Angeles Business Council and actively participates as a past board member of Urban Land Institute and CoreNet.
Want to be part of our biggest party of the year? Click here for information about tickets and sponsorships, but you'd better hurry because this party will sell out!