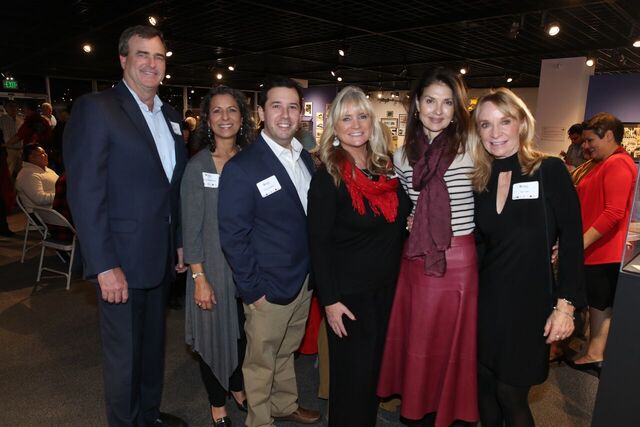 Our annual holiday party, held December 12 at El Segundo's Flight Path Museum, brought together all the people who make Habitat LA so successful. Donors, volunteers, and staff members spread some holiday cheer as jumbo jets took off and landed on the nearby LAX runway.
The party was an opportunity to thank our valued volunteers and longtime donors, and to acknowledge the contributions of our staff. Yes, Habitat homes are built almost entirely by volunteers, but we couldn't make such an outsized impact on our communities without the over 120 men and women who make our operation run smoothly.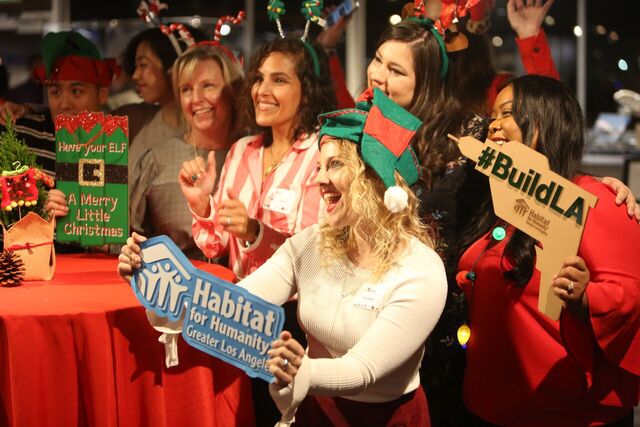 They range from the construction supervisors who instruct our volunteers in how to build, to the managers who select our partner families, and the ReStore staffers who make a retail business an essential stream of income for our mission. All these people and more make it possible for our organization to build or repair dozens of affordable homes every year throughout the Los Angeles area.
This year, we will be highlighting the fine work done by individual members of the Habitat LA family throughout all our departments.