Habitat for Humanity has a vision of a world where we share one humanity, and that's a world that we believe in and fight for every day.
We must create what Dr. Martin Luther King, Jr. called "the Beloved Community" — a community that includes diversity and allows for tension undergirded by love and leading to transformation. To do so, we must truly love our neighbors as we love ourselves. We must change. And we must commit to tangible action.
We will do the work in our practices, our programs and our networks that brings equity to our efforts and helps bring justice to the communities in which we work. We will, throughout our ministry, connect issues of racial and social injustice with historic barriers to affordable housing and work to eradicate those barriers.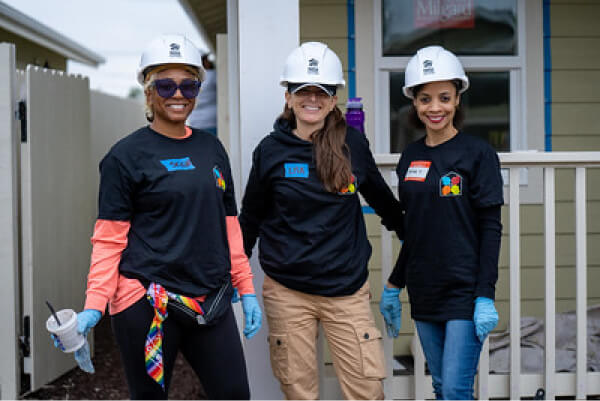 ---
Gay for Good Los Angeles Beloved Community Build Day
---
---
Volunteers from the Los Angeles branch of Gay For Good joined Habitat LA to volunteer at our Isabel Villas build site! Gay For Good Los Angeles mobilizes lesbian, gay, bisexual, transgender, queer (LGBTQ+) and ally volunteers to promote diversity, foster inclusion and strengthen ties to the broader Los Angeles community. They facilitate welcoming, inclusive service projects in support of a wide range of causes throughout Los Angeles.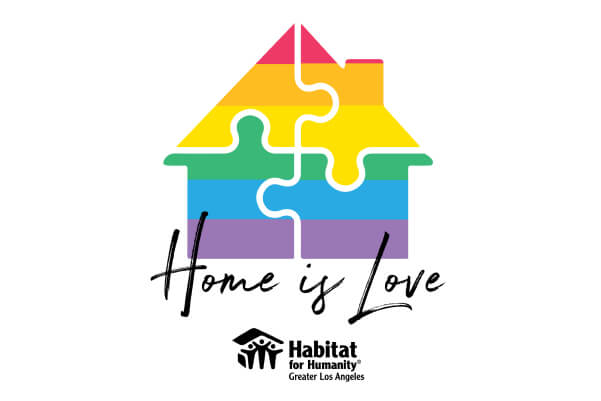 ---
40th Annual Long Beach Pride Parade
---
---
Habitat LA staff, volunteers, partners, and homeowners march in the 40th Annual Long Beach Pride Parade as an ally to the LGBTQ+ community!
---
---
Habitat LA invites you to help build beloved communities through ACTION! Across the country, people have mobilized to reach across cultural divides and celebrate our shared humanity. TAKE THE PLEDGE to help build a world that leaves no room for poverty, prejudice, or violence. Help us build a beloved community through volunteering at:
ReStores
Build Sites
Events

Advocacy
Contact our volunteer coordinator to learn more about how to get involved at: volunteers@habitatla.org.
Apply for a Habitat LA Home
---
Interested in becoming a Habitat LA Homeowner?
---
---
---