Gerard Bross, Owner, Hollywood Sierra Kitchens
CHAIRMAN
Gerard (Gerry) Bross is Co-Owner of Hollywood Sierra Kitchens, Inc., a Los Angeles based custom kitchen and bath design firm that he established with his partner, Peter Grisdela, in 2004. Gerry joined the firm full time as business director in 2007 after working 22 years in managed healthcare. At the time of his retirement from his corporate career, he held the position of Vice President of Operations, Network Management at WellPoint, Inc., the nation's largest managed health insurance company. He is a co-founder and secretary of the La Cienega Design Quarter, a vibrant design district in the area surrounding his showroom where local businesses offer high-end furniture, furnishings, art and antiques. As a board member of Habitat LA, Gerry encourages his clients to donate their old kitchens and kitchen material to Habitat LA's ReStores diverting these materials from local landfills, while furthering Habitat's work.  He has a Bachelor of Arts in Psychology from the University of Michigan and a master's degree in Health Services Administration from The George Washington University.
Dan Burgner, Executive Vice President of Strategic Alliances & Entertainment, Caruso Affiliated
VICE CHAIR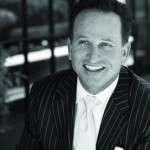 Dan Burgner is the Executive Vice President of Strategic Alliances and Entertainment for Caruso Affiliated.  With over 30 years of diverse experience in real estate development and management with top nationally recognized companies, Dan joined Caruso Affiliated in 1995 and founded this new division of Caruso Affiliated in 2007, where he leads, creates and directs the growth of this unique business unit. The division continues to set new standards in the areas of fully integrated and immersive brand experiences and events, revenue generation and new business platforms stemming from technology and broadcast opportunities. Prior to his current role, he was the Executive Vice President of Asset Management & Specialty Income and Senior Vice President of Operations where he successfully led the openings and operations of iconic centers such as The Grove in Los Angeles, The Commons at Calabasas and The Promenade at Westlake.  Prior to joining Caruso Affiliates, Dan oversaw the community and neighborhood properties of the Irvine Company as VP of Hollis & Associates and the Portfolio Director of The Carlson Company.  His career began in real estate development where he managed and developed industrial, R&D, hotel and retail properties with the Dillingham Corporation and Trojan Enterprises.
Jennifer Livingston, Senior Vice President, Division Manager, Residential Lending Division, Union Bank
SECRETARY
Jennifer Livingston has been in banking since 1980 with a primary focus on mortgage lending side. She spent her early banking career in Operations and Management with the Savings & Loan industry. Jennifer joined Union Bank in 1992 as a Mortgage Branch Manager and is currently in charge of the sales team for all of Los Angeles, Ventura, Santa Barbara, San Luis Obispo and Kern counties. She previously served on the Board of Directors for the Foundation for Community and Family Health. Jennifer attended Pacific Coast Banking School at the University of Washington.
Alan Wright, Vice President & Senior Commercial Banking Officer, California Bank & Trust
TREASURER

Alan Wright is a Senior Banking Executive with over 15 years experience in banking and finance.  He currently managers complex banking relationships with middle market companies throughout the Greater Los Angeles area.  Alan holds dual undergraduate degrees from UCLA and an MBA in Finance from Pepperdine University.  Additionally, Alan is an adjunct professor teaching finance, economics and accounting at the undergraduate and graduate level.
William Blake, SVP, Southwest Executive, Zurich North America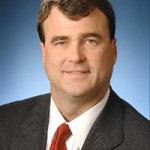 William "Bill" Blake is the Southwest Executive, SVP for Zurich in North America and is responsible for the business that Zurich transacts in Southern CA, Southern NV, AZ, CO, UT, NM and WY.  Bill joined Zurich in 1997 and also served as the Regional Vice President for the Construction Business Unit's Southwest and Northwest regions.  Prior to joining Zurich, he served as Assistant Vice President at General Star Management Company.  Bill received his Bachelor of Arts degree in Economics from Hobart College in Geneva, NY.
Celine Cordero, Vice President, Englander, Knabe & Allen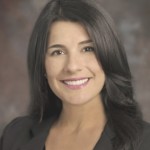 Celine Cordero is Vice President at Englander Knabe & Allen with over 15 years of experience in local, state and federal government.  She has a vast background in the legal, political and fundraising fields and most recently served as the Director of External Affairs at Los Angeles World Airports where she had direct oversight of the community relations and Air Service Development divisions.  Celine has also served in several high-level roles in the administration of former LA Mayor Antonio R. Villaraigosa's administration, including Deputy Mayor for Legislative and Intergovernmental Relations.  Celine received a B.A. in Political Science from California State University Long Beach and a J.D. from Santa Clara University School of Law.
Scott Farer, Key Account Manager, PepsiCo Beverages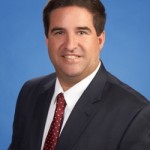 Scott Farer has spent the last 17 years in the beverage industry.  He is currently the Key Account Manager for the Vons Division of Safeway for Pepsi Beverages.  Scott is focused daily on the growing the Pepsi beverage portfolio at Vons as well as finding new and unique ways to drive traffic with his brands.  Scott's past work has included working on the Foodservice side of the Pepsi business as well as 4 years at his competitor Coca Cola.  Scott received his Bachelor of Science degree in Business Administration from California State Polytechnic University, Pomona where he also was a member of the baseball team.  Scott is also in his 12th year as a member of his Board of Directors for his Homeowners Association in Yorba Linda.
Ranjan Goswami, Staff Vice President, West Region, Delta Air Lines, Inc.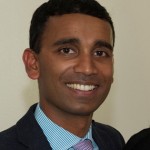 Ranjan Goswami is the Staff Vice President, West Region for Delta Air Lines, Inc.  He has over 10 years of experience in his field and is also a Board member for the Los Angeles Chamber of Commerce and the Kingsley Trust Association.
Mike Gipson, Councilmember, City of Carson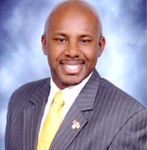 Mike Gipson serves as a Councilmember for the City Carson and was first elected in 2005.  He has served as the Mayor Pro-Tem of Carson in 2008 and has a solid background in the areas of politics and public safety, owing to his profession as a Union Representative, his training as lead staff person for various elected offices and a successful career as a former police officer. Mike currently serves as Chief of Staff to Chairman Jerome E. Hurton, the first African-American elected to the California State Board of Equalization.  Mike earned his B.S. in Business/Management from the University of Phoenix and his Associate of Arts degree from the Los Angeles Southwest College.
Carl Jordan, Senior Vice-President, US Bank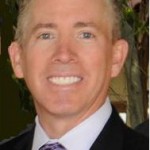 Carl Jordan is the Senior Vice President and Regional Manager for the In-Store Division in South California for U.S. Bank.  Carl has been in banking for over 35 years, including 21 years with U.S. Bank.  He has served in various roles that include branch management, small business sales management and district management.  Carl attended Long Beach State University and in 2008 graduated CBA's Graduate School of Retail Bank Management at Furman University in South Carolina.  Carl currently serves as the Management Advisor of the U.S. Bank Development Network in Orange County and is also involved with many community organizations and non-profits.
Eva Kalawski, Partner & General Counsel, Platinum Equity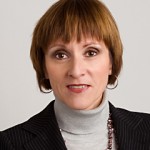 Eva Kalawski is Partner, General Counsel and Secretary for Platinum Equity, where she oversees Platinum's in-house legal staff and is responsible for addressing legal issues relating to due diligence, mergers and acquisitions and transitions, as well as the legal affairs of its portfolio companies.  Prior to joining Platinum in 1997, Eva was Vice-President of Human Resources, General Counsel and Secretary for Pilot Software, Inc.  Eva earned a Bachelor's degree in Political Science and French from Mount Holyoke College and a Juris Doctor degree from Georgetown University Law Center.
Michael Lang, President, Lang Media Group

Michael Lang is an accomplished media executive with strategy, operating and business development experience.  He has worked both at the largest global media companies (News Corporation and The Walt Disney Company), as well as being at the forefront of emerging digital media (MySpace, Hulu and Internet start-ups).  He has direct experience in all segments of the business from cable, broadcast TV, film, Internet, video gaming and mobile — and has been actively involved in the major strategic shifts occurring in the industry over the last 20 years.  Lang was Executive Vice President, Business Development and Strategy for Fox Entertainment Group where he identified and negotiated potential acquisitions, joint ventures as well as supported strategic initiatives across News Corp's entertainment assets.  Most recently, Lang was the CEO of Miramax.  Lang attended the Harvard Business School, graduating with high distinction as a Baker Scholar.  He is also a graduate of Claremont McKenna College, where he serves on the Board of Trustees.
John Manganiello, SVP, Market Executive, Bank of America Merrill Lynch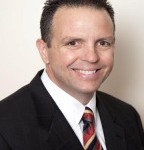 John Managaniello is a Senior Vice President and the Market Executive for Bank of America Merrill Lynch's Central Los Angeles Business Banking team.  His team of client managers, relationship managers and business development officers manage, prospect and acquire important revenue-generating client relationships.  He also serves on the Central Los Angeles Market Leadership team where he helps with the coordination of the marketing and community development activities of Bank of America's various lines of business within Los Angeles.  John has been with Bank of America since 1981, serving as the Market Executive for several local regions and the Regional Sales Manager for the Pacific Southwest.  John attended the University of Southern California, majoring in political science.
Kim McManus, International Pastor, Mosaic LA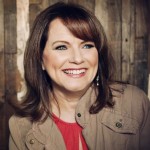 Kim McManus is the International Pastor for Mosaic LA.  She is an international speaker, ministering to women of all ages and walks of life from New Zealand to Germany and everywhere in between.  Her faith has given her a passion for people and she is committed to the value that everyone has a critical need for a safe, secure and stable home.  Her husband Erwin McManus is an author, lecturer and the lead pastor for Mosaic LA, one of the largest Christian Communities in Los Angeles with a global outreach to 60,000 people weekly.
David Mead, SVP, Transmission and Distribution, Southern California Edison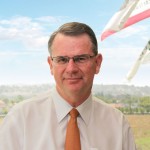 David Mead is the Senior Vice President of Transmission and Distribution for Southern California Edison (SCE), responsible for the operation and maintenance of SCE's electrical grid across a 50,000 square-mile service area.  Prior to his current role, he was the Vice President of Engineering and Technical Services at SCE.  David has held a variety of executive leadership positions in his field and was responsible for planning, engineering and designing SCE's transmission and distribution systems spanning the company's service area.  David earned a bachelor's degree in business administration from California State University, Long Beach and a master's degree in management from the University of Southern California.
Matt Petersen, Chief Sustainability Officer, City of Los Angeles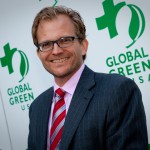 Matt Petersen is the Chief Sustainability Officer for the City of Los Angeles.  Matt is a board member and former President & CEO for Global Green USA since 1994.  He designed and led Global Green USA, the only national environmental organization headquartered in Greater Los Angeles, with a social entrepreneurial approach. Matt helped to develop and guide the organization's growing programs of eliminating weapons of mass destruction; fighting climate change; promoting green building and renewable energy; and ensuring access to clean water for all of humanity.  He is a representative to the Council of Green Cross International, and has chaired the GCI Energy and Resource Efficiency Program.  He is an advisor to the Leonardo DiCaprio Foundation and serves on the City of Santa Monica Environmental Task Force, the Environmental Media Association (EMA) Advisory Board, as well as the Automotive X Prize Advisory Board.  Matt holds a BA in Political Science from California State University at Chico and a master's degree in Public Administration from the University of Southern California.
Lori Raya, President, Vons, a Safeway Company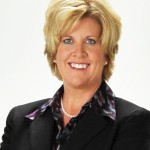 Lori Raya is President of the Vons Division of Safeway, where she has ultimate responsibility for 278 Vons and Pavilions stores and more than 25,000 employees in Southern California and Southern Nevada.  Raya, who is the first woman President in the 106 year history of Vons and only the second woman to lead a Safeway division in all of North America, began her career with the grocery giant in 1987, as a Courtesy Clerk.  Over her 25 years with Safeway, her duties and responsibilities have steadily expanded and she has served as a District Manager at Vons, Vice President of Retail Operations, Group Vice President of Deli/Food Service and Senior Vice President of Main Meals, Beverages/Snacks.  Raya has been named  to Progressive Grocer's "Top Women in Grocery" listing for three consecutive years.
Linda Russell, Regional President/SVP, Wells Fargo
Linda Russell is the Regional President for the Wells Fargo South Coast Community Bank. She is responsible for more than 670 team members at 33 banking stores with deposits totaling nearly $3.8 billion. The South Coast Community Bank includes the South Bay communities of Redondo Beach, Manhattan Beach, Torrance, Lawndale, El Segundo and the Palos Verdes Peninsula, as well as the communities of Westchester, Inglewood, and Culver City. A 27-year veteran of the financial services industry, she previously served as senior vice president and retail banking director responsible for the development and oversight of Wachovia's Greater Los Angeles market and leadership team following the acquisition of Golden West. Linda was a Liberal Studies major at California State University, Long Beach and holds Series 6 and 63 licenses.
Raul Salinas, Managing Shareholder of Los Angeles, AlvaradoSmith

Raul Salinas is the Managing Shareholder of the Los Angeles office of AlvaradoSmith.  He has over 27 years of experience in business, government and international litigation and handles a wide range of cases in a number of industries for public and private sector clients.  Raul is also a prominent member of the community, having founded the California Hispanic Corporate Council Leadership Institute, as well as serving as a board member of the Los Angeles Universal Preschool and the White Memorial Hospital in East LA.  Raul graduated from Loyola Marymount University and Georgetown University Law Center.
Troy Thrower, Partner, The Woodward Group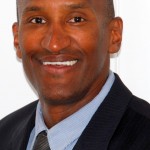 Troy Thrower is the Founder and Managing Partner of The Woodward Group, a premier boutique executive search firm specializing in the placement of finance and accounting professionals in the Southern California area.  After starting his career in public accounting and obtaining his CPA, Troy joined a national executive search firm and quickly became a top producer.  He went  on to start his own company in 1997 and has successfully serviced leading Southern California companies since that time.  The Woodward Group's clients include Fortune 500 companies, major motion picture studios, private equity firms and numerous other small to mid-size businesses in a wide range of industries.  Troy received his Bachelor of Science degree in Accounting from California State University Northridge.