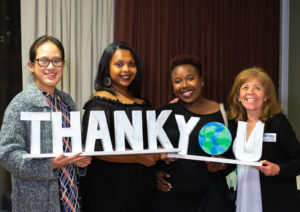 On Thursday April 19, Habitat for Humanity of Greater Los Angeles (Habitat LA) held our annual volunteer appreciation event. Over 80 volunteers attended at the Hotel Maya in downtown Long Beach. The President's Service Award recognizes individuals, families and groups that have achieved a certain number of hours of service over a 12-month period. Many of our volunteers received a pin representing their extraordinary 2017 volunteer service hours. Awards for volunteer of the year were also presented in 6 categories, including: Construction, ReStore, Development, Programs, Volunteers and Executive. Congratulations to all the winners! To see photos from the event click here. To learn how you can volunteer click here.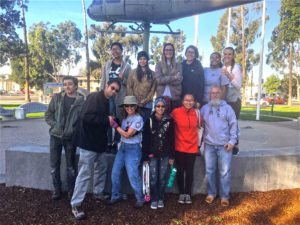 Habitat LA also recently celebrated AmeriCorps Week March 11-17, a celebration of all things AmeriCorps. Each year during AmeriCorps Week, we recognize the commitment of AmeriCorps members and alumni by highlighting the extraordinary impact AmeriCorps makes across our nation every day. AmeriCorps Week is a time to salute AmeriCorps members and alums for their service, to thank AmeriCorps community partners, and to communicate AmeriCorps' impact on communities and on the lives of those who serve.
Habitat LA thanks all of our volunteers and AmeriCorps members serving to help Build a Greater Los Angeles! Habitat LA is currently recruiting for next year's AmeriCorps members. To find out more or get involved, click here.