Support our COVID-19 Response Work
---
In an effort to assist the thousands of low and very low income families whose lives will be changed by the COVID-19 virus, Habitat for Humanity of Greater Los Angeles (Habitat LA) has launched a COVID-19 Emergency Relief Fund. Through this fund, we will provide emergency food, essential items, and financial resources to families in greater Los Angeles who have been affected by COVID-19 due to sickness, loss of income or quarantine.
---
COVID-19 Emergency Relief Fund
---
Now more than ever, families need the security and stability of a decent home they can afford. Ensure stability and wellness continues to be within reach for hardworking families by supporting our
Habitat LA COVID-19 Emergency Relief Fund. With your support, we can help many of our families through financial assistance for food, utilities, and critical health costs. Your generous donation will also aid in mortgage relief and other community resources as we stand alongside these families. Help communities recover and rebuild together. Donate Today!
---
---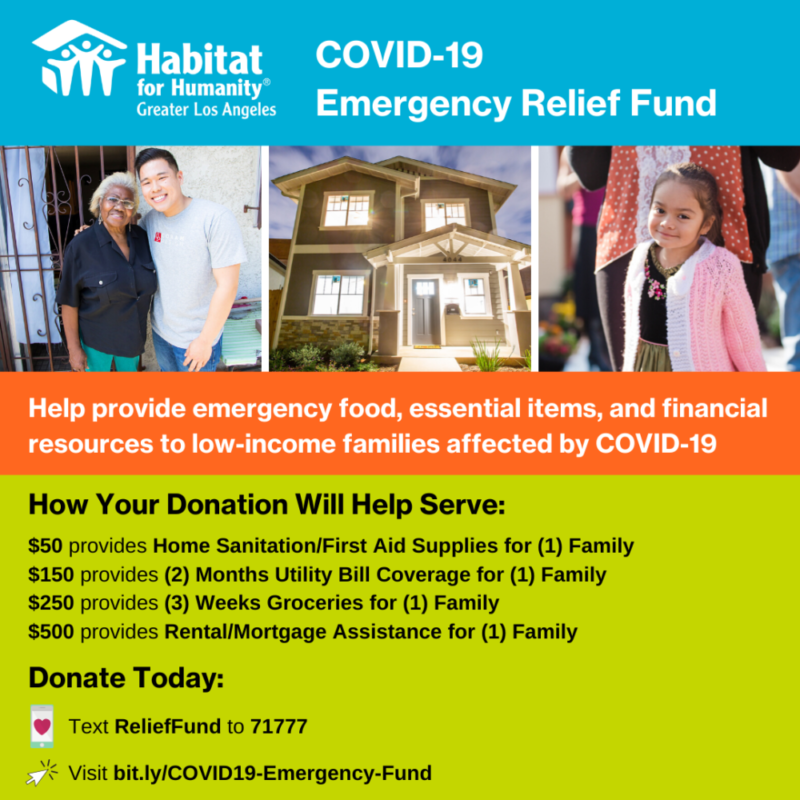 Habitat LA is working to address the immediate need to help our community access personal protective equipment to help keep them safe. With your support, every mask can save multiple lives. Our goal is to distribute 10,000 hospital-grade face masks and other PPE to frontline health care, emergency service and social service agency workers.
---
---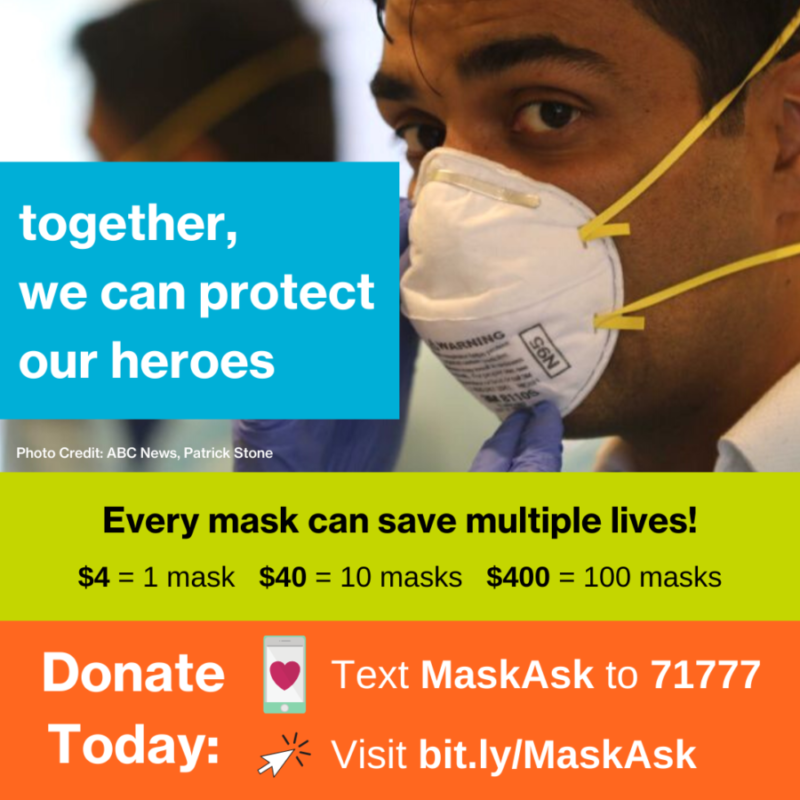 ---
See examples of our good work in action through our Emergency Relief Community Collaborations with:
---
Together, we are better. Thank you to our generous donors!
Archdiocese of Los Angeles
California Community Foundation
Habitat for Humanity International
HK Charitable of the Renaissance Charitable Foundation
HomeStreet Bank of Downey
Johnson & Johnson
Long Beach Community Foundation
Lowe's Company Inc.
Robert W Johnson Foundation
Rudolf J. & Daphne A. Munzer Foundation
Scott Boxenbaum
Various Donors to Mask Ask Campaign
Wells Fargo