How a natural disaster led to a greener home
"My house was a calamity." That's how homeowner Dana A. described the state of her home after it was damaged by the 2017 Creek Fire. The blaze tore through the foothills of the Angeles National Forest above Sylmar and Lake View Terrace, eventually jumping the 210 freeway. But because her house was not completely destroyed, she initially faced challenges in getting the aid she needed to make critical repairs.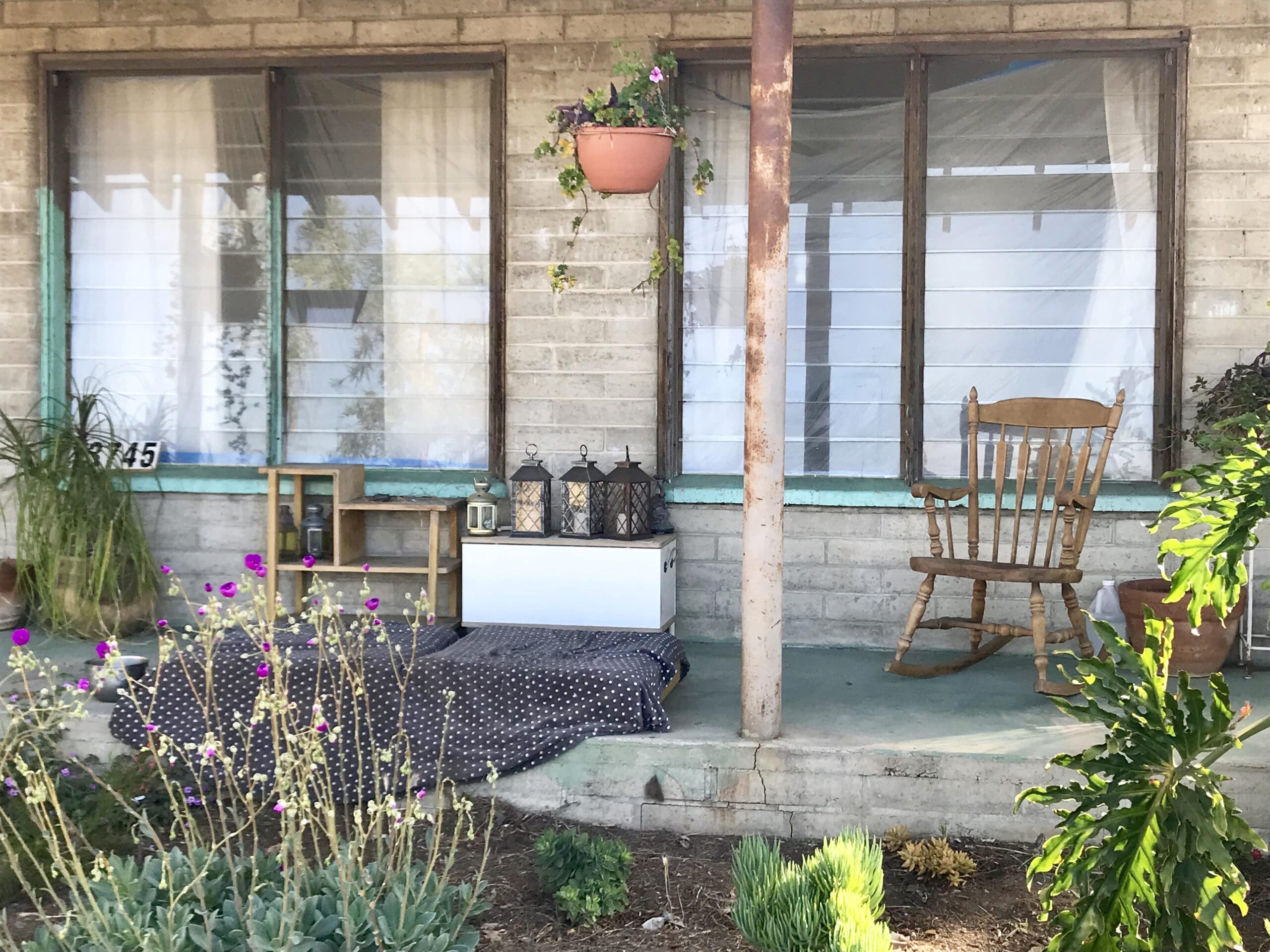 After returning home from a mandated evacuation, Dana faced a jumble of broken windows, roof damage, and a house filled with ash and soot. A guest house under construction was also damaged. She was informed by her insurance company that post-fire cleaning was not covered; the estimates she received from clean-up companies ranged from $10 to $12,000 for her 1,100 sq ft home. Due to the state of her house and property, Dana was displaced for several months. That's when she learned about Habitat LA's nascent disaster relief program. And in May 2018, the Habitat LA team stepped in. After completing a thorough inspection of the damage to Dana's home (and a visit from President and CEO Erin Rank), the work was slated to begin.
The list of repairs included replacing the broken panes with new, energy efficient windows, repairing parts of the fence trampled by firefighters as they battled the blaze, installation of a tankless water heater, and a thorough cleaning—both inside and out. Describing the Habitat LA team as "the nicest people ever," Dana also acknowledged the quality of the work. "It's such a relief to have people here that I can trust."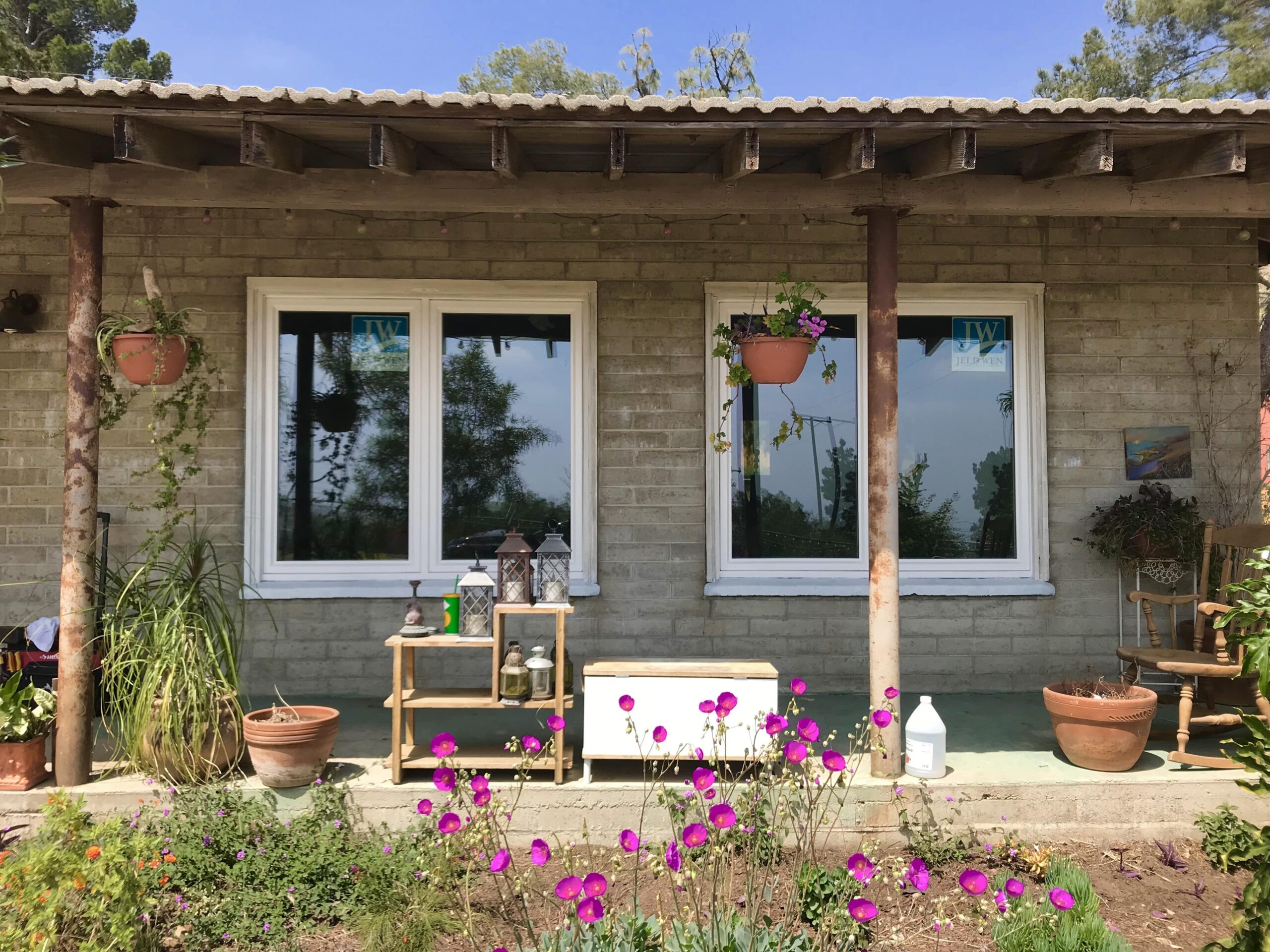 That's why she was thrilled when Jessica Lawson, Habitat LA's Disaster Recovery Program Manager, contacted her to follow up on the repairs. "Recovery after a disaster, especially extremely devastating ones like we saw during the 2017 and 2018 wildfire seasons, takes many years," said Jessica. "A little over a year ago, I contacted Dana to see if she needed any other fire-related repairs," said Jessica. That's when she told me about her desire to get solar panels," explaining that Dana requires a constant stream of electricity due to health issues, but during periods of high winds, power may be shut down as a fire mitigation tactic.
Jessica reached out to Grid Alternatives, a solar power company and partner collaborator. While Dana's home qualified for the service, she needed a new roof for a successful installation. "Fortunately, we had some funding in our wildfire reserves to assist Dana with roof repairs and new fire-resistant tiles," said Jessica. After Dana's roof was fixed and another small repair addressed, her home was at last ready for the solar panels. She learned this month—Earth Month—that the panels are scheduled to be installed in May.
Dana's reaction to the news? "I'm so incredibly blessed," she said, expressing her gratitude to Habitat LA for a safer, more energy efficient home she'll enjoy for years to come. With a career spent in the music industry, Dana has used her vocal talents to give back to the organization that restored her home. She recently performed at the Veterans Build event and looks forward to more volunteer opportunities in the future.
For now, she's happy to be safe at home with her beloved dog, Angel.