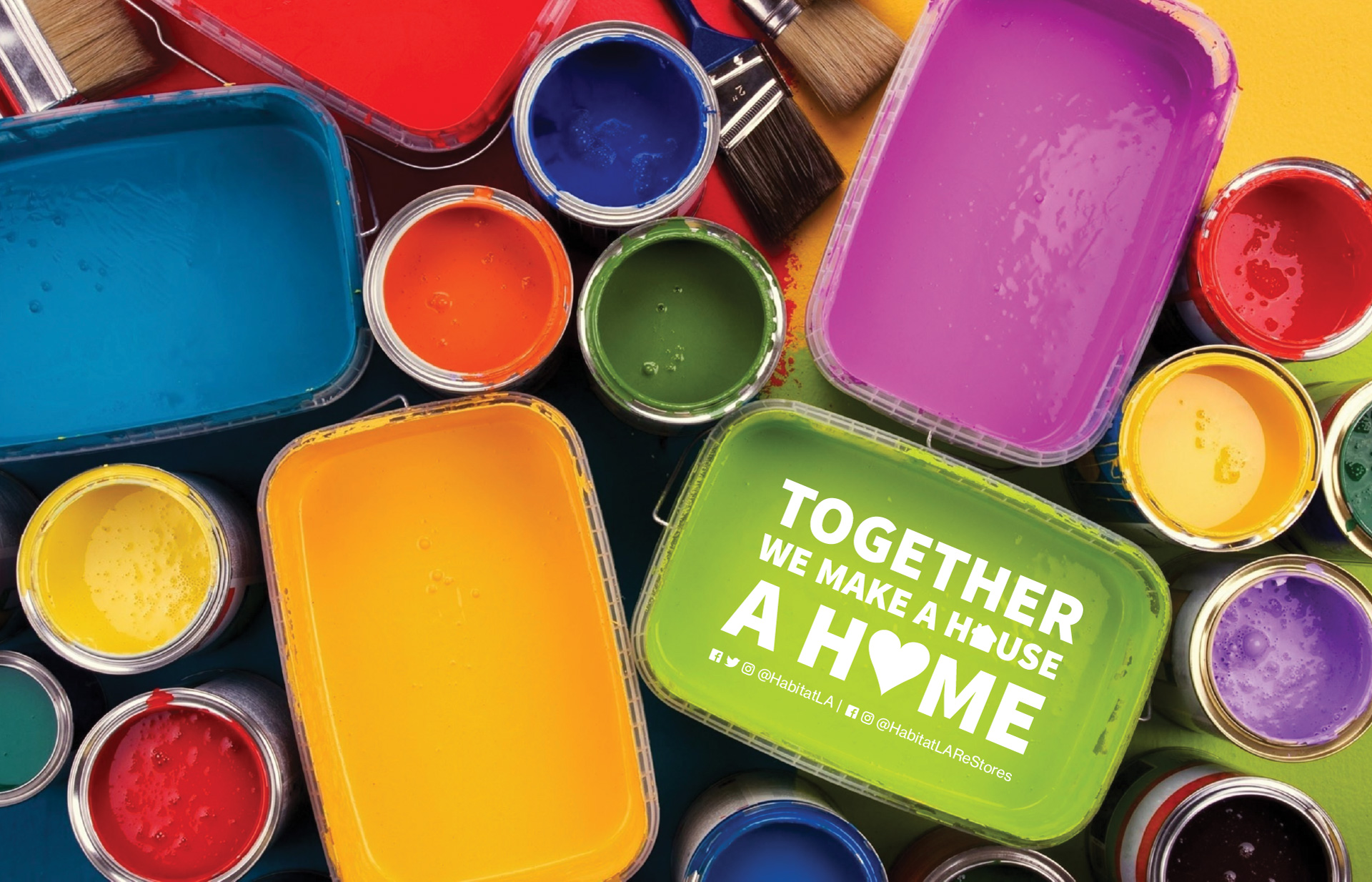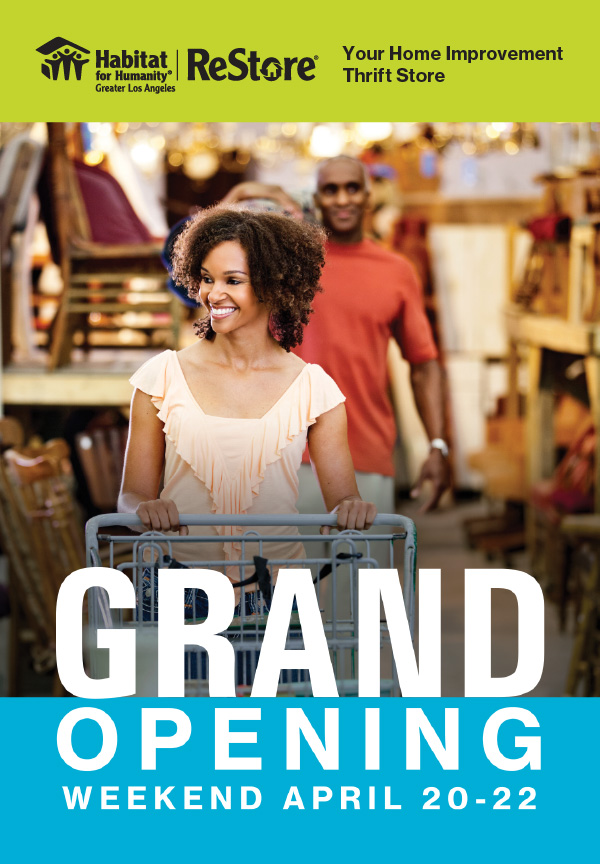 ReStores are home improvement thrift stores that are open to the public and provide significant savings on a variety of items for the home or office, as well as help Habitat for Humanity of Los Angeles (Habitat LA) to build and repair homes. Since 2004, Habitat ReStores have helped divert more than eight million pounds of materials from local landfills.
Habitat LA ReStores are currently located in Bellflower, Torrance and now in Mid-City Los Angeles, with the addition of a new location at 1071 S. La Brea Avenue, Los Angeles, CA 90019. The store opens its doors to the public beginning April 2 and is open daily from 8:30 am to 7:30 pm.
An Earth Day Weekend Grand Opening Community Celebration will take place April 20 – 22, beginning with a ribbon cutting event on Friday April 20, at 10:00 am. During the weekend a live DJ will play music, a delicious local food truck with food for purchase will be on hand and more than $3,000 worth of raffle prizes will be given away to event attendees.
The public is invited to shop and be among the first Angelenos to take a photo in front of the new brightly colored feature wall – a fun social media backdrop that is accessible to all! Tag @HabitatLAReStores on Facebook or Instagram to help spread the word!
Life-sized Habitat LA tool mascots will also be on hand at the Grand Opening festivities greeting kids and customers, while DIY upcycle demonstrations are set to entertain and educate shoppers.
Habitat LA ReStores receive donations from individuals, corporations, builders, and even movie sets, and then make these quality items available to the community at reduced prices. Shopping the ReStore is a budget and environmentally friendly way to improve your home or office while helping Habitat LA to build more homes in partnerships with hardworking, low-income families.
Habitat for Humanity partners with volunteers, donors and people in need to build decent, sustainable and affordable homes. Approximately every five minutes, a Habitat home is being built or renovated somewhere in the world, providing a hand up, not a hand out to partner homeowners. Habitat LA believes that home is the foundation for all of our lives, and it should provide an atmosphere of contentment and calm where individuals can thrive. Everyone deserves a safe, affordable place to call home.
Yet for many families in the United States, the concept of home seems out of reach. Often, this is a result of families living in inadequate conditions or paying rent beyond their means. Home has become a place families need to escape from, rather than escape to.
Throughout April 2018, Habitat for Humanity runs a nationwide ReStore fundraising campaign called "Home is the Key" which gathers shoppers, sponsors, celebrities and community leaders to unlock futures and change lives so that even more families have access to decent housing.
Together, Habitat LA hopes to create an outpouring of generosity and see the doors of opportunity open in partnership with people in search of strength, stability and self-reliance.
You can help us continue to unlock the future for families by spreading the message that #HomeIsTheKey at all three Habitat LA ReStore locations during the month of April.