Bidding is Open on CharityBuzz.com Through Tuesday, Oct. 14th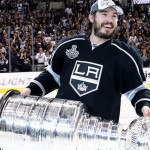 Los Angeles, CA — October 2, 2014: Habitat for Humanity of Greater Los Angeles (Habitat LA) has partnered with the LA Lakers, LA Kings and Chivas USA to offer exclusive experiences at upcoming home games. The packages, currently open for bidding on auction website Charitybuzz, include autographs, player meet and greets, and the opportunity to be the "Honorary Ball Kid" at an upcoming LA Lakers game.
LA Kings Package:
Hockey Hall of Famer Luc Robitaille has autographed a Habitat for Humanity hat and T-shirt, which the winning bidder will receive along with a Drew Doughty autographed puck and two lower-level seats to a home game at STAPLES Center during the 2014-2015 season.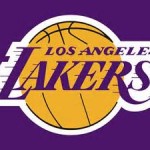 LA Lakers Package:
Junior Laker fans have the opportunity to be an "Honorary Ball Kid" on November 9th at the STAPLES Center game against the Charlotte Hornets. The winner and a guest will receive early entry into STAPLES center before the general public, since they will be assisting the team with rebounding basketballs, water, and towels during the warm-up practice. After the game, he or she will be escorted to the locker room waiting area where they will have the chance to take photos and get autographs with the team.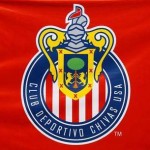 Chivas USA Package:
Soccer fans can bid on the 4-ticket package to the October 26 Chivas USA game against San Jose. The VIP field seats also come with a player meet and greet, autographed ball, and team jersey.
All auctions are currently live on CharityBuzz, a website dedicated to bringing together hundreds of the world's most acclaimed celebrities, inspiring luminaries, and beloved brands to benefit remarkable charities making an impact. The proceeds from the winning bids will support Habitat LA's mission to provide safe, affordable and sustainable housing in the Greater Los Angeles area. All three auctions will end on Tuesday, October 14.
Click here to view all CharityBuzz auctions supporting Habitat LA.
About Habitat for Humanity of Greater Los Angeles
Habitat for Humanity of Greater Los Angeles (Habitat LA) strives to eliminate substandard housing through advocacy, education and partnership with families and individuals in need to build decent, sustainable and affordable housing. Since 1990, Habitat LA has built and repaired more than 1,000 homes locally and worldwide, transforming the lives of hundreds of individuals. Habitat LA is a GuideStar® Valued Partner and for the fourth consecutive year has achieved the coveted Charity Navigator 4-Star rating awarded to non-profits for sound fiscal management and commitment to accountability and transparency. For more information, please visit http://dev.habitatla.org or call 310-323-4663.
###
Media Contacts:
Jo-An Turman
Habitat LA
C: 310-749-6613
jturman@dev.habitatla.org
Angela Moore
Starfish PR
C: 310-429-8868
angela@starfish-pr.com