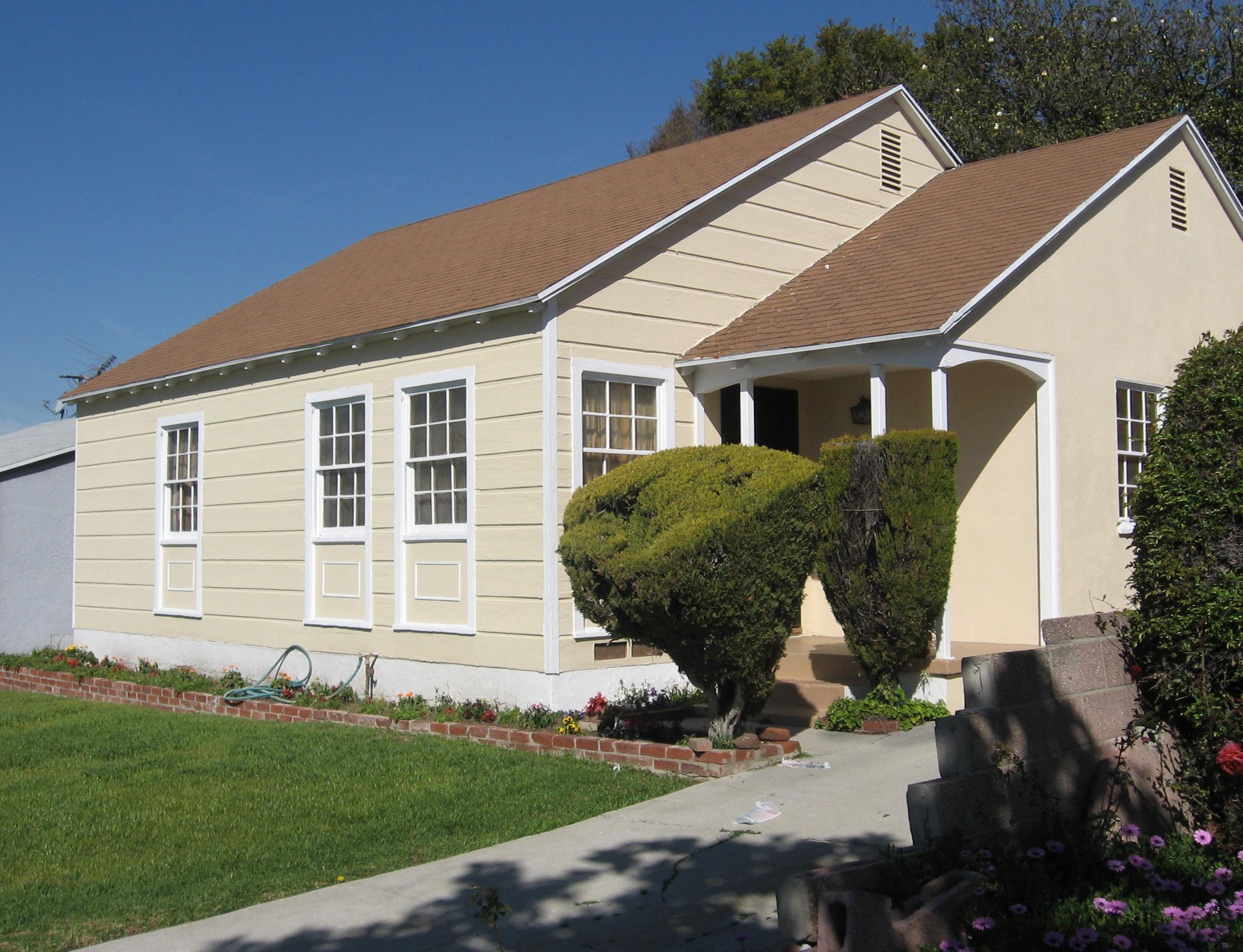 How to Apply
Thanks to funding from the Los Angeles Housing and Community Investment Department (HCIDLA), Habitat LA is offering up to $5,000 in FREE repairs through its Handyworker Program. This program is available for low-income senior and disabled residents of the Harbor area of the City of Los Angeles and can help address health, safety and security issues in and around their home.
Homeowners must submit a complete program application along with copies of documentation to establish their eligibility. Participant selection is based on funding and the condition of the home.  Funding is limited and not all eligible applicants will be selected. For questions, contact us at (310) 323-4663 ext. 141 or by email at rsanchez@habitatla.org.
Download our program application
PDF
Word
Eligibility Criteria
To qualify, applicants must meet the following criteria to be eligible for the Handyworker Program:
Households must include a homeowner or resident who is a senior (62 and older) or who is disabled.

Must reside within the Harbor area of the City of Los Angeles. See below:

Harbor Gateway North Neighborhood (Gardena)

Harbor Gateway South Neighborhood (Torrance)

Harbor City

San Pedro 

Wilmington

The property must be an eligible property. Eligible properties include: 

Owner-occupied Single-Family Homes

Owner-occupied Duplexes

Owner-occupied condominiums, town homes or co-ops

Owner-occupied manufactured homes

Renters who are seniors or disabled qualify for safety and accessibility device installations (more on repairs below) 

Homeowners must demonstrate that the following items are current:

Mortgage Loan Payment

Homeowner's Insurance

Property Taxes

Residents who have received Handyworker assistance from the City of Los Angeles three or more times are not eligible
Homeowners are eligible for minor repair assistance through the Handyworker program once every five years
Homeowners and renters may receive installation of safety and accessibility devices once every twelve months
Household income must be below current maximum income limits (see chart below)
2017 Income Eligibility Limits

Number of People in Household
1
2
3
4
5
6
Maximum Income Limit
$50,500
$57,700
$64,900
$72,100
 $77,900
$83,650
Type of Repairs Provided
The Handyworker Program assists residents with repairs and home modifications to address health, safety and security issues in and around the home. These repairs include the following:
Installation of Safety Devices: smoke and carbon monoxide detectors, quick release for window security bars
Earthquake safety modifications: water heater brace, installation of seismic gas shutoff valve
Accessibility improvements: wheelchair ramps, wood steps, hand held showers, bath/shower seats, toilet seat risers, and grab bars
Minor Interior repairs: flooring, minor wall/ceiling, doors, and windows
Minor electrical repairs: light fixtures, outlets and switches
Minor plumbing repairs/replacement: faucets, toilets and water heater
Minor Exterior building repairs: gutters, vents, siding, trim, fascia and stucco patch
Minor Exterior repairs: fences, gates, porches, steps and walkways
Interior and exterior painting
The Handyworker program will not perform the following:
Major electrical, major plumbing, roofing, foundation and retaining walls
Landscaping, tree trimming or removal
Repair or replacement of furniture, furnishings, appliances
Repairs or painting of detached garages
Lead abatement, house cleaning, and pest control
Repairs exceeding the $5,000 maximum grant allowed per household
For more information about our Handyworker Program, please contact us at (310) 323-4663 ext. 141 or by email at rsanchez@habitatla.org.
Handyworker Program selection and repairs provided are subject to the availability of funding. Not all eligible applicants will be selected. Program policies are subject to change.