Habitat LA welcomed nearly 50 female Lowe's volunteers on May 9th during Habitat for Humanity's 10th annual National Women Build Week, May 6-14.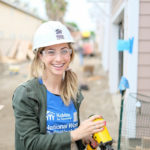 We are thankful for the hard work of these committed power women on our new six home community in Downey. They worked on the interior and exterior of the homes, installing drywall, siding, and insulation, bringing the neighborhood even closer to completion.
"Lowe's partnership has made a big impact on our ability to build more Habitat homes in our community and we applaud their dedication to empowering women through National Women Build Week," said Erin Rank, President & CEO, Habitat LA.  "We were thrilled to build alongside so many female Lowe's Heroes and our future homeowners, while celebrating the power within us all to change lives."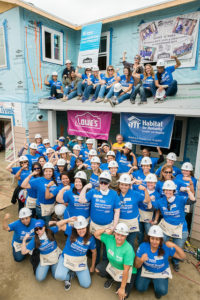 Between May 10th – 13th, more than 17,000 volunteers, including Lowe's Heroes volunteers, built Habitat homes throughout the country!  
Check out all the photos from this empowering build day here.