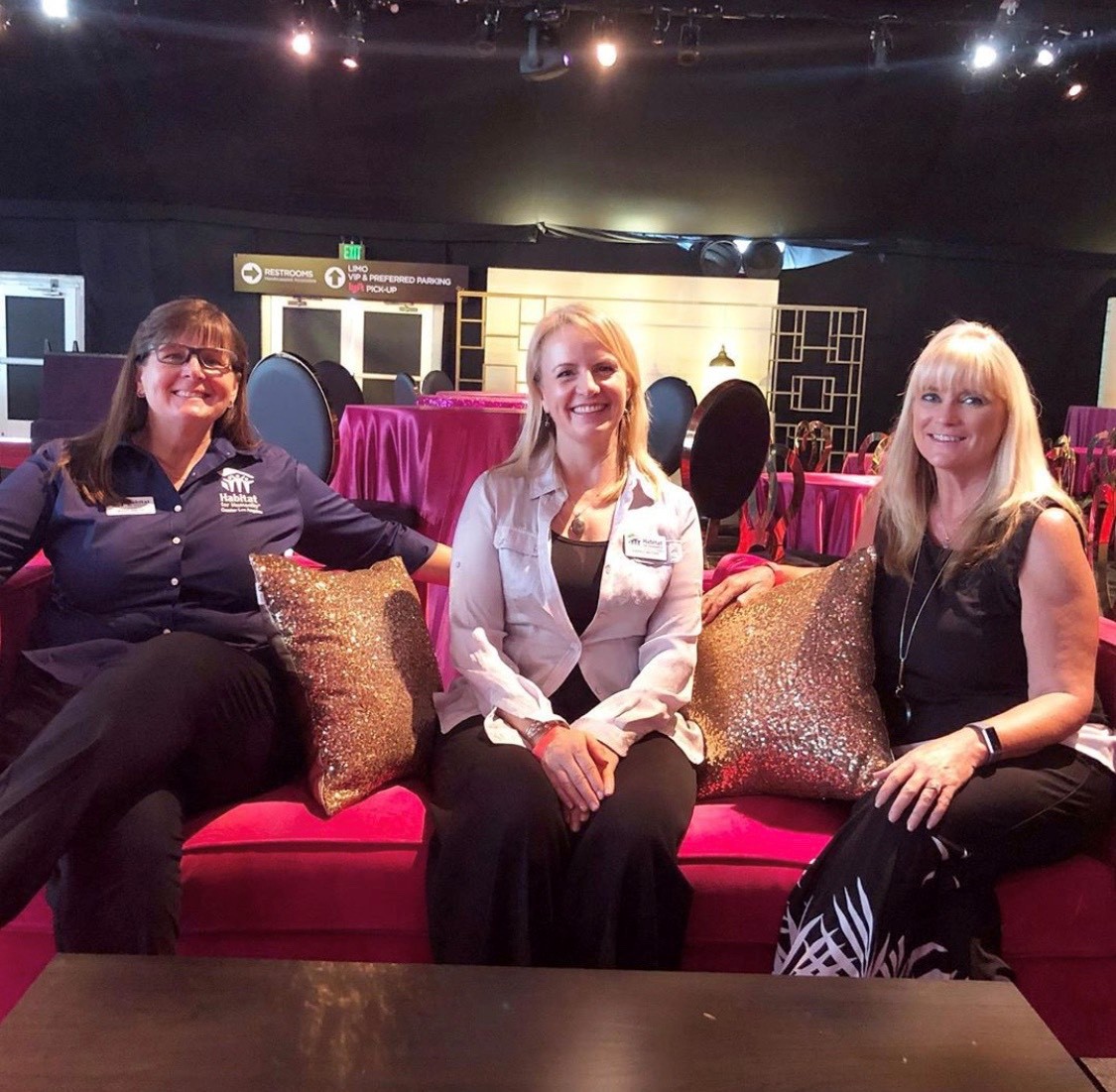 Los Angeles, CA – September 24, 2019: Habitat for Humanity of Greater Los Angeles (Habitat LA) is thrilled to be one of the benefiting nonprofits of the 2019 Emmy Awards Governors Ball. The Television Academy and Living Spaces, as part of its ongoing effort to give back to the community and in response to the housing crisis in Los Angeles, has created a novel philanthropic initiative allowing this year's Emmy Awards Governors Ball events to have a lasting, positive ripple effect in the community.
In partnership with Living Spaces, who provided all upholstered sofas and settees for the Governors Ball, the Television Academy has made a donation that will benefit two leading, non-profit organizations focused on providing safe and affordable housing for low-income families and homeless individuals. More than 80 custom sofas and other home furnishings that were key elements of the gala's "Brilliance in Motion" decor, have found new homes with Habitat LA and Hollywood Community Housing Corporation.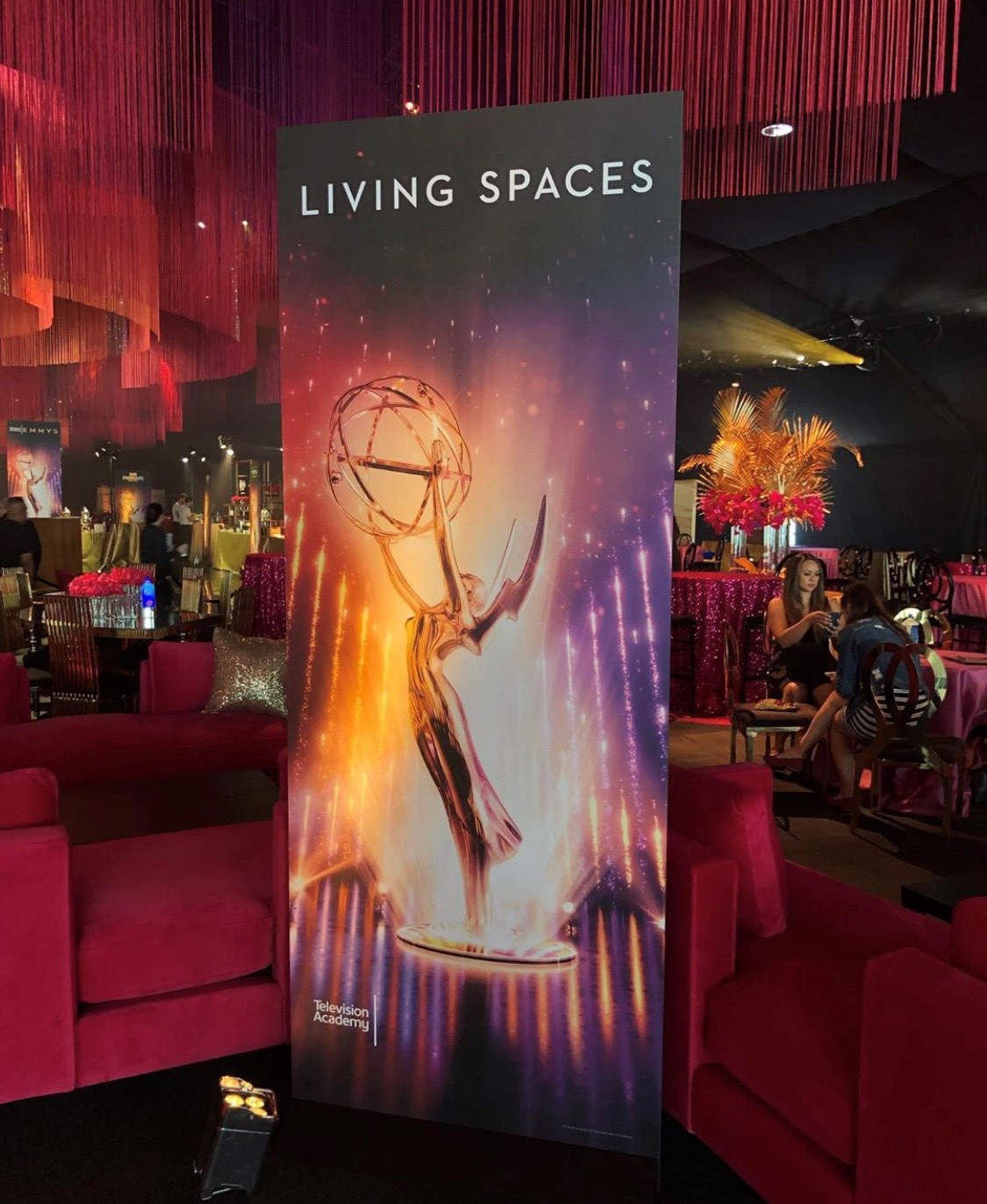 "We are grateful to the Television Academy and Living Spaces for this donation.  Proceeds from the sale of these amazing, one-of-a-kind furnishings will help fund the mission of Habitat for Humanity so that more families will be housed," said Erin Rank, President and CEO, Habitat LA.
The beautiful furnishings enjoyed by top Hollywood celebrities for one glamorous week, have been donated to the Habitat LA ReStores and will be sold to the general public at the Torrance, Bellflower, and Mid-Wilshire ReStore locations beginning today. Habitat LA ReStores sell gently used furniture, appliances, building materials, and housewares at a fraction of the retail price; the profits go to support Habitat LA's mission.
About Habitat for Humanity of Greater Los Angeles
Habitat for Humanity of Greater Los Angeles (Habitat LA) brings people together to build homes, communities, and hope. As the top nonprofit homebuilder in the greater Los Angeles area with five consecutive Charity Navigator 4-Star ratings and Platinum GuideStar status for transparency, Habitat LA has partnered with volunteers, donors and Habitat homeowners to build, renovate and repair more than 1,300 homes locally and worldwide since 1990. the lives of thousands of individuals have been transformed as a result of having a decent and affordable place to call home. Habitat homeowners help build their own homes and pay an affordable mortgage. By supporting Habitat LA through volunteerism, donations and supporting affordable housing, everyone can help families achieve the stability and self-reliance they need to build a better future. To learn more, visit www.habitatla.org.
The ReStores are home-improvement thrift stores that accept donations of new and gently-used household items, such as furniture, appliances, home décor and building supplies. The profits from the sale of those items help to support the mission of Habitat for Humanity. The Habitat LA ReStores are located in Torrance, Bellflower and Mid-Wilshire Los Angeles and are open to the general public, daily from 8:30a-7:30p.
# # #
Contacts:
Genetric Brown
Habitat LA
C: 310-808-5902
Angela Moore
Starfish PR
C: 310-429-8868