Last week, Habitat LA partnered with the City of Palos Verdes Estates to deconstruct seven homes located on the ocean bluff side of Palos Verdes Drive West.

Habitat LA volunteers dismantled and salvaged re-usable items in each of the seven  homes such as kitchen cabinets, vanities, brick pavers, light fixtures and doors, to sell in Habitat LA ReStores, or possibly use in future Habitat LA homes.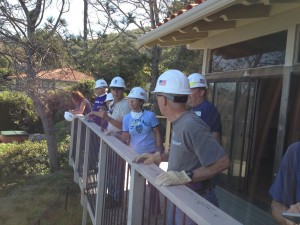 "Our goal is to preserve the properties as open space for the enjoyment of our residents, and in order to accomplish this, we were pleased to partner with Habitat LA to salvage re-usable materials and fixtures instead of having them enter the waste stream," said Hon. Ellen Perkins, Mayor of Palos Verdes Estates.
Dave McKechnie, Vice President of Retail Operations at Habitat LA described the partnership as beneficial for both parties in that it  has reduced the amount of waste that would have ended up in a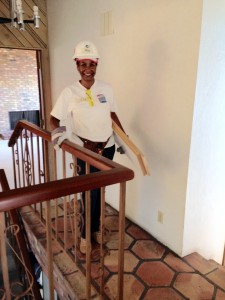 landfill.
Now that the deconstruction portion of the project has been successfully completed the city will  proceed with demolition. Eventually the area will be restored to its natural state as a park/green space.
Habitat LA would like to thank Habitat LA staff members, Dave McKechnie and Caitlin Rose, for all of their hard work with this deconstruction project. Together, McKechnie and Rose gathered about 15 volunteers per day to assist in the deconstruction process and were able to fill four truckloads of materials over the course of the week!